Central bank pushes back on Taiwan dollar appreciation criticism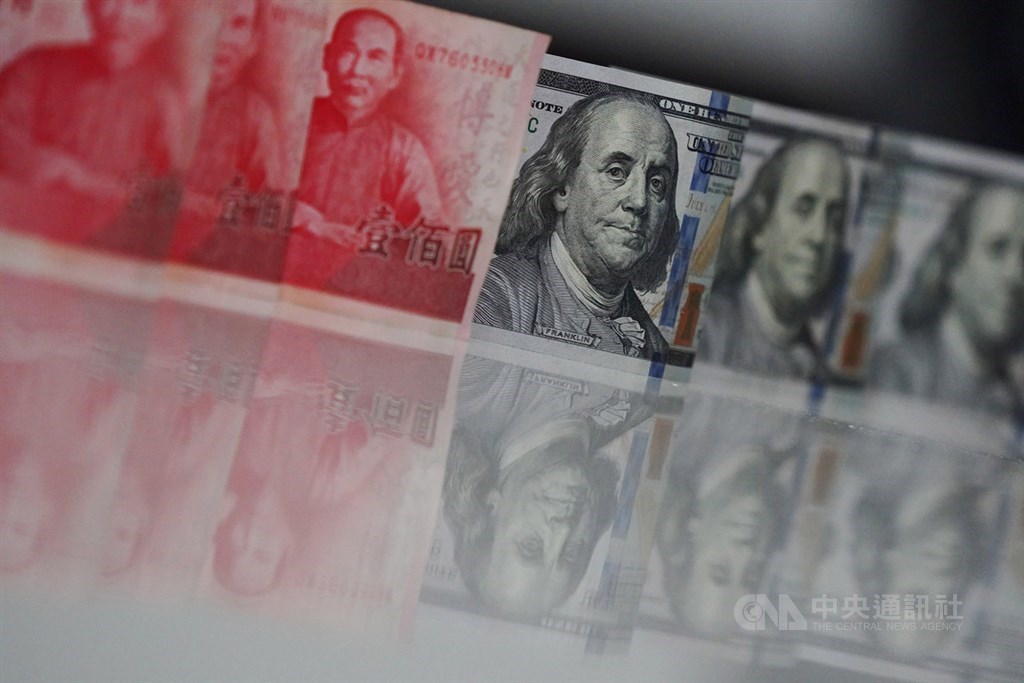 Taipei, Nov. 24 (CNA) Taiwan's central bank has rejected pressure from exporters to reverse the appreciation of the Taiwan dollar, saying the local currency's gains have been limited compared to other regional currencies.
In a Facebook post, the central bank disputed critics' contention that the Taiwan dollar has risen 15 percent and harmed the global competitiveness of the country's exports.
It said Taiwan's currency has appreciated about 6.7 percent against the greenback since the end of 2018, and risen about 4.5 percent so far this year.
The year-to-date gains are lower than the 6.01 percent rise of the Chinese yuan and 4.65 percent rise of the Japanese yen against the U.S. dollar over the same period, and just above the 4.14 percent rise of the South Korean won, the central bank said.
Still, the central bank said it will continue to stabilize the Taiwan dollar by reducing volatility in a bid to maintain market order.
Dealers said the central bank has tended to intervene late in trading sessions recently by buying the U.S. dollar to cap the Taiwan dollar's gains or even push it into negative territory, but that has not had much effect on the market.
While the Taiwan dollar's official central bank closing price has hovered at around NT$28.8-NT$28.9 to the greenback, it has traded closer to NT$28.5 in reality.
If that figure were used, the Taiwan dollar's year-to-date appreciation would be about 5.6 percent.
The local currency had been close to NT$31 to the U.S. dollar from August 2018 to October 2019, peaking at about NT$31.5 in May and August 2019, before gradually falling to about NT$30, where it stayed until June 2020.
Major business associations in Taiwan have expressed fears that the appreciation of the country's currency will hurt them even more than the recent signing of the 15-country, China-led Regional Comprehensive Economic Partnership (RCEP), from which Taiwan has been excluded.
Exporters, in particular in the old economy sector, have urged the central bank to do more to rein the Taiwan dollar and even push it lower to help them stay competitive in global markets.
In the Facebook post, the central bank said despite the COVID-19 pandemic, the outbound sales of high-tech companies, especially makers of electronic components and information equipment, have been on the rise, boosting the country's entire exports.