President Tsai calls again for Taiwan-U.S. trade pact, citing growing ties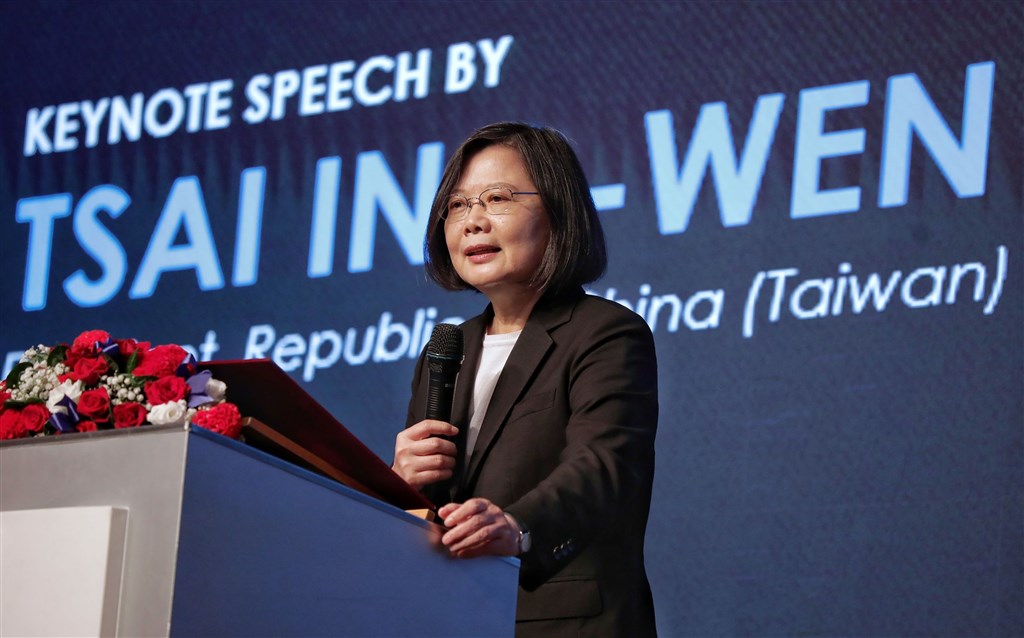 Taipei, Nov. 17 (CNA) President Tsai Ing-wen (蔡英文) on Tuesday reiterated her call for Taiwan and the United States to sign a bilateral trade agreement (BTA), saying it would help solidify the restructuring of supply chains, among other areas of cooperation.
Speaking at the 2020 American Chamber of Commerce in Taipei Annual General Meeting, Tsai said such an agreement would allow the two countries to capitalize on the complementary nature of their industries and create even more business opportunities.
She said the progress in Taiwan-U.S. relations over the last few months, including a visit by U.S. Secretary Keith Krach in September, was an indicator of the possibilities for a stronger economic partnership.
With both sides set to hold an unprecedented bilateral economic dialogue in Washington, Tsai said, it is hoped that they will "derive more opportunities of cooperation in areas such as the restructuring of supply chains, technology, infrastructure, and energy collaboration."
At the first Taiwan-U.S. Economic Prosperity Partnership Dialogue on Nov. 20, the two countries are scheduled to discuss issues such as a clean 5G network, global health care, supply chains, energy development and infrastructure investment, according to Taiwan officials.
In view of those developments, Tsai said, Taiwan and the U.S. are well-positioned to advance economic ties and sign a BTA.
Taiwan's total trade with the U.S. in the first half of the year exceeded that of India, making Taiwan the ninth largest trading partner and the 11th largest export market for the U.S., she said.
Furthermore, American companies this year announced several major investments in Taiwan, indicating good prospects for an enhanced Taiwan-U.S. economic partnership, Tsai said.
For instance, Microsoft last month announced its largest investment in Taiwan in 31 years and a plan to develop Taiwan into an "Asian Digital Transformation Hub," which will generate an estimated 30,000 jobs, she said.