Taiwan promotes organic equivalence pacts with U.S., Canada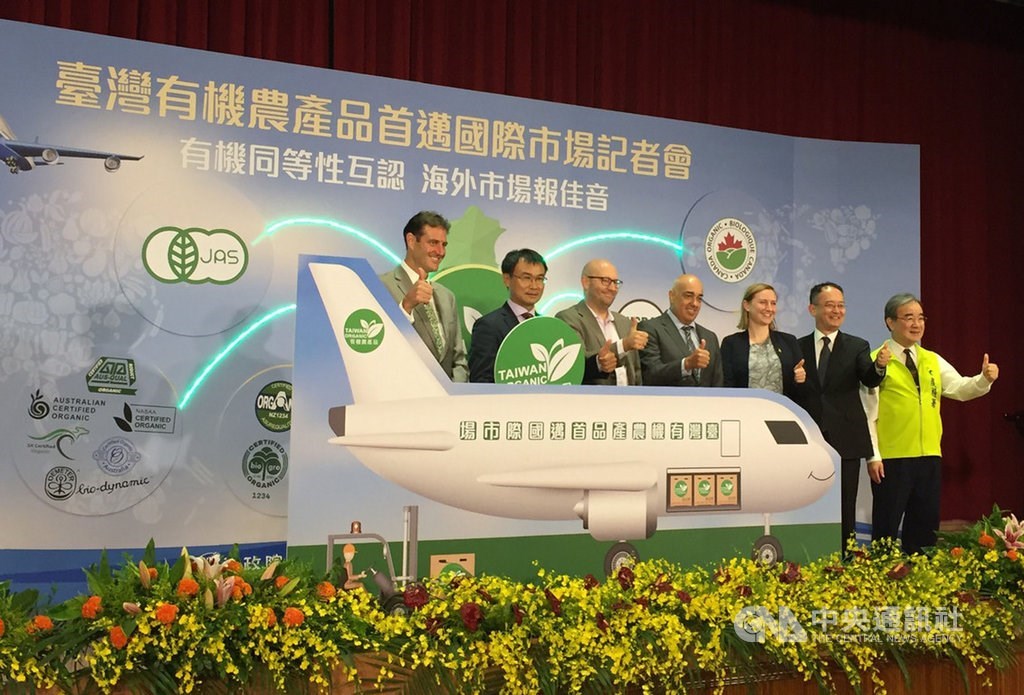 Taipei, Aug. 14 (CNA) At an event held in Taipei to promote Taiwanese organic produce for the international market, the COA highlighted pacts signed with Canada on May 27 and the U.S. on June 5.
The bilateral agreements on organic equivalency follow similar deals the country has made with Japan, Australia and New Zealand, the Council of Agriculture (COA) said Friday.
According to the COA, the accords allow organic products certified in Taiwan, Canada or the U.S. to be sold as organic in each others markets.
The U.S. is currently Taiwan's largest single source of organic product imports, accounting for 30 percent of the total, followed by Canada, the COA said.
The agreements came after the country signed similar deals with Japan in October, 2019, and Australia and New Zealand in January and February this year, respectively.
Negotiations on organic equivalency are also currently ongoing with India, Chile and Paraguay, according to the COA.