Taiwan shares end down as TSMC stumbles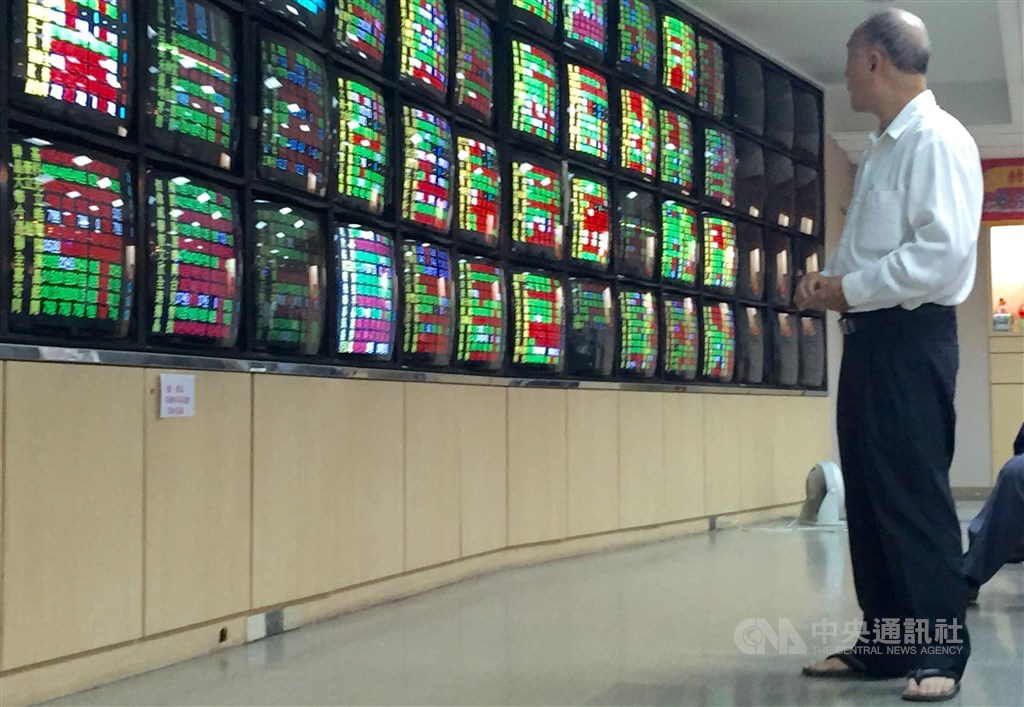 Taipei, July 31 (CNA) Shares in Taiwan moved lower Friday after markets in the United States tumbled due to a record economic contraction in the U.S. in the second quarter, dealers said.
The bellwether electronics sector came under pressure and dragged down the broader market, led by contract chipmaker Taiwan Semiconductor Manufacturing Co. (TSMC), which saw its American depositary receipts fall more than 3 percent Thursday.
The weighted index on the Taiwan Stock Exchange (TWSE), the Taiex, ended down 58.12 points, or 0.46 percent, at 12,664.8, after moving between 12,635.71 and 12,733.48. Turnover was NT$207.84 billion (US$7.08 billion).
The market opened down 0.55 percent in reaction to a 0.85 percent decline by the Dow Jones Industrial Average, which fell on news that U.S. gross domestic product contracted 32.9 percent in the second quarter, dealers said.
The Taiex remained in the doldrums as TSMC shares traded below their previous close throughout the session, and selling surged in the final minutes to push the index close to the day's low, they said.
Mega International Investment Services Corp. analyst Alex Huang said the second quarter figures for the U.S. had been expected, helping the Dow whittle down its losses from 500 points originally to 225 points and limiting the plunge in Taiwan.
"Investors in Taiwan just used the historic contraction as an excuse to pocket gains in TSMC built up in recent sessions," Huang said.
TSMC, the most heavily weighted stock in the Taiex, fell 1.96 percent to close at the day's low of NT$425.50. TSMC's losses led the electronics sector and the semiconductor sub-index to slide 0.52 percent and 1.06 percent, respectively.
"The chipmaker's fundamentals are sound as it commands a lead over its peers in high-end technology development. I think its latest losses were technical in nature, and the correction should make the stock technically healthier," Huang said.
"With TSMC in retreat, buying rotated to other large cap tech stocks which simply played catch-up with the chipmaker in a market awash in liquidity," Huang said.
In the tech sector, iPhone assembler Hon Hai Precision Industry Co. rose 0.51 percent to end at NT$78.40, United Microelectronics Corp., a smaller rival to TSMC, added 0.68 percent to close at NT$22.35, and integrated circuit designer MediaTek Inc. gained 2.64 percent to end at NT$701.00.
Smartphone camera lens supplier Largan Precision Co. closed unchanged at NT$3,825.00.
The rotational buying largely left old economy and financial stocks behind, Huang said.
"Judging from recent market movements, investors found fluctuations in these non-tech stocks limited, making it hard for them to get big gains," Huang said.
Among the large cap old economy stocks, Formosa Plastics Corp. fell 0.37 percent to close at NT$81.50, food brand Uni-President Enterprises Corp. lost 0.69 percent to end at NT$71.50, and Eclat Textile Co. shed 1.28 percent to end at NT$346.0.
In the financial sector, which lost 0.74 percent, Cathay Financial Holding Co. lost 1.25 percent to close at NT$39.60, Fubon Financial Holding Co. fell 1.07 percent to end at NT$41.75 and CTCB Financial Holding Co. shed 1.27 percent to close at NT$19.40.
"The Taiex now faces strong technical resistance ahead of 13,000 points," Huang said. "Unless TSMC resumes its trend higher, it will be hard for the market to jump over that hurdle."
According to the Taiex, foreign institutional investors sold a net NT$8.91 billion in shares Friday.