Government receives over 11 million pre-orders for stimulus vouchers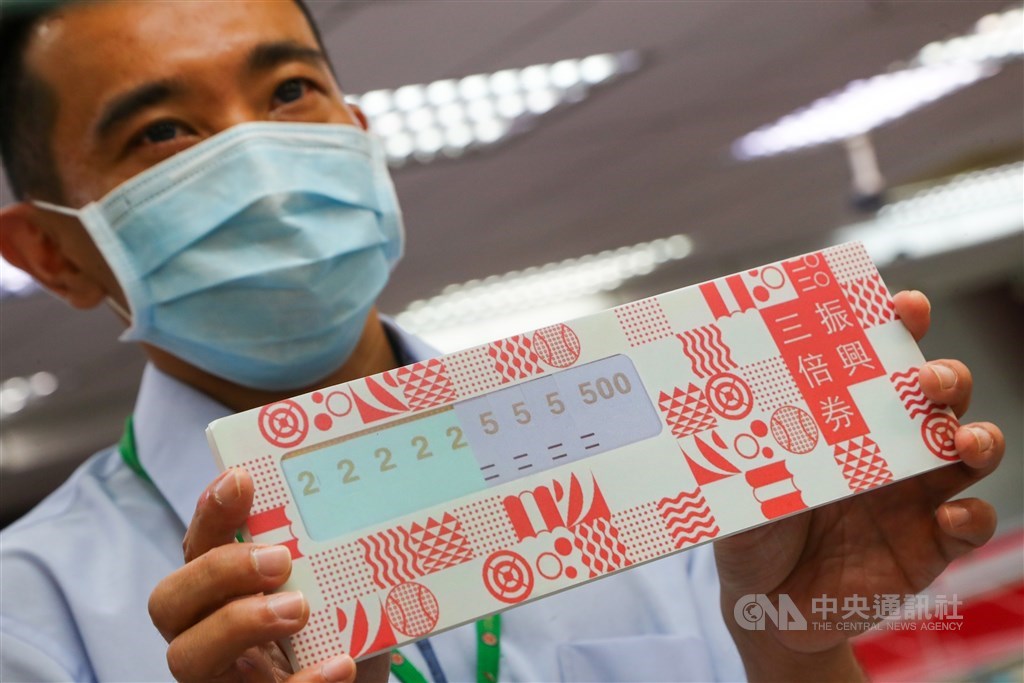 Taipei, July 12 (CNA) More than 11 million people in Taiwan have applied for the government-issued stimulus vouchers since pre-ordering opened on July 1, according to data from the Ministry of Economic Affairs.
As of 10 p.m. Saturday, some 11.43 million people had placed pre-orders for the NT$3,000 (US$101) vouchers, either online or at convenience stores, the data showed.
Of that number, 9.88 million people had chosen the printed version of the vouchers, while the others had opted for digital versions, according to the ministry.
Under the NT$50 billion stimulus program, Taiwanese citizens and foreign spouses of citizens can pay NT$1,000 to obtain the NT$3,000 vouchers, which can be used to purchase a wide range of goods and services.
The second pre-ordering period, beginning on July 8, will run through Sunday, and the vouchers can be used starting July 22.
The vouchers are part of the government's plan to spur domestic consumption amid the effects of the COVID-19 pandemic.