Taiwan shares come under pressure but losses capped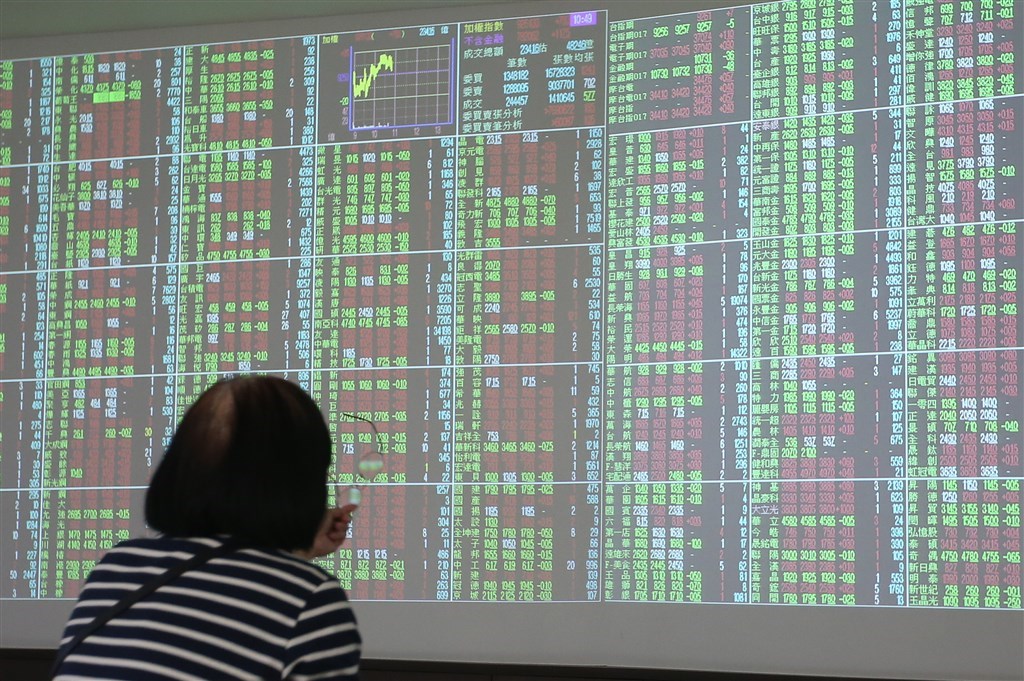 Taipei, March 30 (CNA) Taiwan shares fell Monday morning as investors unload their holdings, following a plunge on the U.S. markets at the end of last week amid escalating concerns over the COVID-19 coronavirus pandemic, dealers said.
Selling focused on large cap stocks, particularly in the bellwether electronics sector, as investors continued to worry that the pandemic will hurt global consumption of tech gadgets, dealers said.
However, some bargain hunting emerged during the session, capping the losses, they said.
As of 11:20 a.m., the weighted index on the Taiwan Stock Exchange (Taiex) had dropped 102.16 points, or 1.05 percent, to 9,596.76, off a low of 9,415.52. Turnover was NT$75.12 billion (US$2.48 billion).
The main board opened down 1.32 percent in a knee-jerk reaction to a plunge of more than 900 points on the Dow Jones Industrial Average Friday, as the number of confirmed COVID-19 cases in the United States spiked, dealers said.
Dow futures also fell, dropping more than 300 points at one point, indicating a weak opening on the spot market later in the day, which made many investors in Taiwan wary, dealers said.
As the Taiex moved closer to the nearest technical support at around 9,400 points, however, some investors began seeking bargains, which helped the Taiex recover some of its earlier losses, dealers said.
"Market sentiment remained haunted by the pandemic," Dayu International Securities Investment Consulting analyst Chang Chih-cheng said. "Although U.S. President Donald Trump signed a US$2 trillion stimulus package, investors here are uneasy about the losses on the U.S. equity markets."
Chang said large cap tech stocks encountered heavier selling amid rising fears that the COVID-19 pandemic, which has kept many consumers at home worldwide, will hurt global consumption.
In the tech sector, contract chipmaker Taiwan Semiconductor Manufacturing Co. (TSMC), a supplier to Apple Inc. and the most heavily weighted stock on the local market, had dropped 2.38 percent to NT$266.50 as of 11:20 a.m.
Other "Apple concept stocks" also came under pressure amid worry that the U.S. consumer electronics brand will postpone the launch of its new iPhones due to the coronavirus pandemic, dealers said.
iPhone assembler Hon Hai Precision Industry Co., second only to TSMC in terms of market capitalization, had fallen 0.43 percent to NT$69.80 and Largan Precision Co. had dropped 2.58 percent to NT$3,770.00.
"Judging from the selling in those market heavyweights, I think foreign institutional investors are standing on the sell side now," Chang said. "But some investors appear willing to buy on dips, and government-led funds are possibly among them."