Innolux 2019 losses push down share price by over 1.7%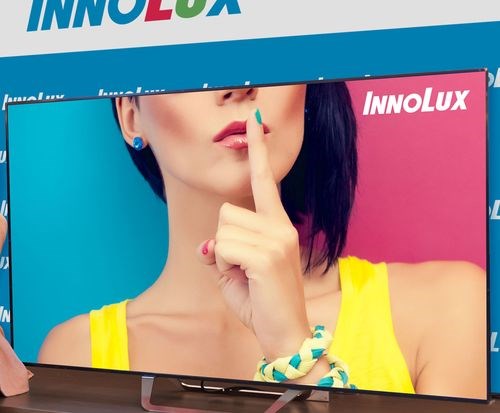 Taipei, Feb. 14 (CNA) Shares of Innolux Corp., one of the largest flat panel makers in Taiwan, came under pressure Friday, falling more than 1.7 percent on the local main board after the company reported a net loss for 2019, dealers said.
The company's shares fell 1.74 percent to close at NT$9.04 (US$0.30), underperforming the Taiwan Stock Exchange, where the benchmark weighted index ended up 0.20 percent at 11,815.70, extending gains from a session earlier amid ample liquidity.
Soon after the local equity market opened, the stock was faced with downward pressure and selling continued into the end of the session as investors took cues from the firm's earnings report for 2019, when the global flat panel industry suffered a supply glut as Chinese makers increased their production to send display prices lower, the dealers said.
In a statement released a day earlier, Innolux said it incurred NT$17.4 billion in net loss, or NT$1.77 per share, in 2019, compared with NT$2.22 billion in net profit, or NT$0.22 in earnings per share, in 2018.
It was the first net loss suffered by Innolux since 2012, when the flat panel maker posted NT$3.91 in loss per share.
Innolux was not alone in seeing its bottom line deteriorating in 2019. The previous week, AU Optronics Corp., a major rival of Innolux, also reported a net loss of NT$19.16 billion, or NT$2.00 per share, for last year, its first since 2012, when the flat panel marker posted a loss per share of NT$6.19.
In 2019, Innolux's flat panel shipments dropped 5.5 percent from a year earlier to 28.94 million square meters.
The company said that due to an increase in production capacity in the global flat panel industry and the impact on global demand from trade friction between the U.S. and China, its consolidated sales for 2019 fell 9.8 percent from a year earlier to NT$252 billion.
Due to these unfavorable factors, Innolux posted NT$19.9 billion in operating losses in 2019, the company said.
In the fourth quarter of last year, it incurred NT$6.9 billion in net loss, or NT$0.71 per share, after a NT$1.06 in loss per share for the first nine months of the year.
In that quarter, Innolux posted NT$65.6 billion in consolidated sales, up 3.6 percent from a quarter earlier, while incurring NT$7.1 billion in operating losses.
During the October-December period, Innolux's flat panel shipments totaled 7.62 million square meters, up 8.2 percent from the third quarter, the company said.
In the three-month period, smartphone screens and related displays accounted for 33 percent of its total shipments, portable computer screens made up 21 percent, desktop computer screens represented 11 percent and TV screens accounted for 35 percent, Innolux said.
It said that after taking into account the impact of the novel coronavirus epidemic that originated in China's Wuhan, which is expected to cut production of the company's Chinese factories, its shipments for the first quarter of this year are expected to show a drop from last year's fourth quarter.
Looking at the whole of 2020, Innolux said, demand for TV panels is expected to increase, as other flat panel makers are set to lower production, while prominent international sports events such as the 2020 Tokyo Olympics are upcoming.
Meanwhile, Innolux said in a separate statement that its consolidated sales stood at NT$16.6 billion in January, down 24.9 percent from a month earlier and down 21.8 percent from the same month of the previous year.