Taiwan shares recoup most of earlier losses despite U.S. stock dive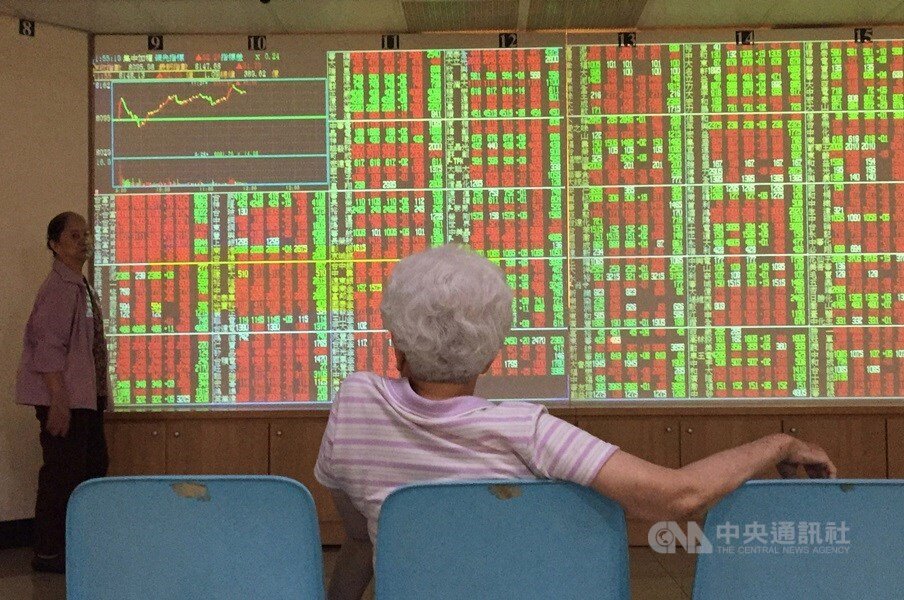 Taipei, Dec. 4 (CNA) Shares in Taiwan closed slightly lower Wednesday after recouping most of the earlier losses caused by a plunge on U.S. markets overnight after U.S. President Donald Trump said a trade deal with China could be delayed until after the 2020 presidential vote, dealers said.
Bargain hunting, in particular in the late trading session, generally pushed large cap stocks in both electronics and non-tech sectors out of their earlier sluggishness, helping the broader market return to the 11,500 point mark by the end of the session, they said.
The weighted index on the Taiwan Stock Exchange (TWSE) or the Taiex closed down 21.11 points, or 0.18 percent, at 11,510.47, after moving between 11,457.43 and 11,513.83, on turnover of NT$104.20 billion (US$3.42 billion).
The market opened down 0.17 percent and fell further to the day's low as investors took their cue from heavy losses on U.S. markets, where the Dow Jones Industrial Average closed down 1.01 percent and the S&P 500 index ended down 0.66 percent amid rising worries over global trade in the wake of Trump's remarks, dealers said.
In addition to the possible delay of a trade deal with China, Trump told reporters that no deadline has been set for negotiations between Washington and Beijing.
However, with the Taiex falling below 11,500 points and moving closer to 11,400 points, some buying emerged, in particular in the late trading session, to pick up market heavyweights, such as contract chipmaker Taiwan Semiconductor Manufacturing Co. (TSMC), which helped the index recover from its earlier losses by the end of the session, they said.
"Judging from today's movement, bargain hunters remained active by taking advantage of the relatively low valuations seen in the morning session," Hua Nan Securities analyst Kevin Su said.
"The late session buying showed the local main board had strong technical support ahead of 11,400 points," Su said.
Su said bargain hunters scrambled to pick up large cap stocks, including TSMC and iPhone assembler Hon Hai Precision Industry Co.
TSMC, the most heavily weighted stock on the local market, fell 0.33 percent to close at NT$306.00 after hitting a low of NT$304.00 with 25.37 million shares changing hands, while Hon Hai, the second largest stock in Taiwan in terms of market capitalization, lost 0.56 percent to end at NT$89.50 after coming off a low of NT$88.70.
Bucking the downturn, integrated circuit designer MediaTek Inc. rose 1.56 percent to close at NT$424.50, off a low of NT$416.50 amid optimism over its efforts to develop 5G chips.
Meanwhile, United Microelectronics Corp., a smaller rival to TSMC, soared 3.26 percent to end at NT$15.85 after the stock moved above the previous closing level throughout the session on the back of strong demand for its 8-inch wafers.
In addition to these large tech stocks, Su said, bargain hunting also focused on financial and old economy stocks, giving additional support to the broader market. "It was possible that the buying in financial stocks came from government-led funds as the sector has been one of their favorites."
In the financial sector, shares in Shanghai Commercial & Savings Bank rose 0.81 percent to close at NT$50.00, off a low of NT$49.45, and Mega Financial Holding Co. added 0.33 percent to end at NT$30.15 after hitting a low of NT$30.00.
Among rebounding old economy stocks, Formosa Chemicals & Fibre Corp. rose 0.11 percent to close at NT$87.10, off a low of NT$86.80, and Nan Ya Plastics Corp. added 0.28 percent to end at NT$71.80 after coming off a low of NT$71.30.
"Despite the bargain hunting, market sentiment remained bothered by the global trade disputes so many investors stayed on the sidelines keeping turnover light today," Su said. "If a trade deal is unlikely until after the 2020 election, I am afraid the global economy will encounter more headwinds hurting demand for next year."
Su said more volatility is possible for the main board and if the Taiex fails to remain above 11,400 points, the next technical support is expected at around the 60-day moving average of 11,234.
According to the TWSE, foreign institutional investors sold a net NT$3.76 billion worth of shares on the main board Wednesday.