Taiwan shares plunge to end below 11,500 points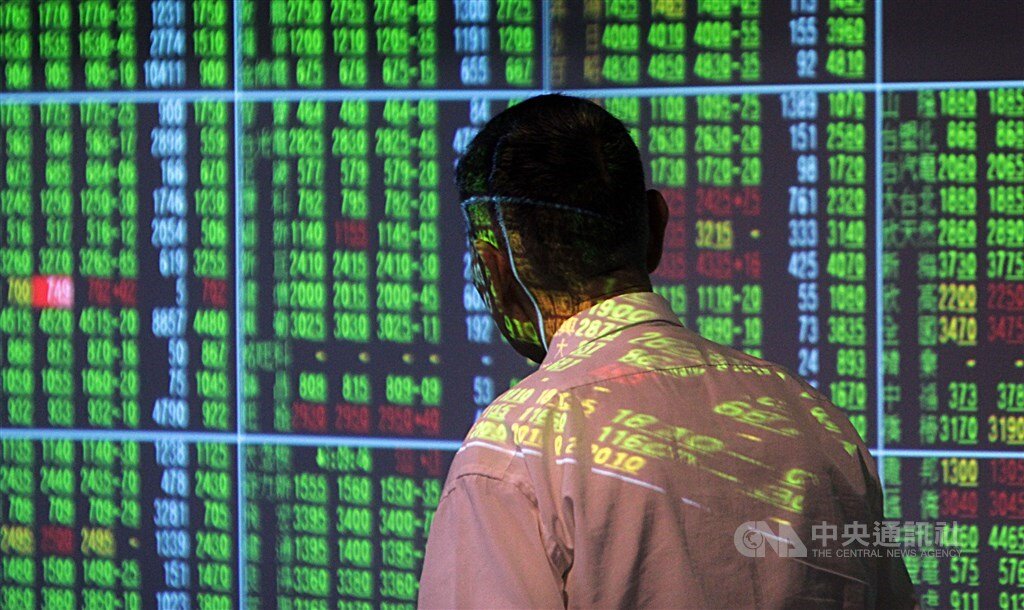 Taipei, Nov. 11 (CNA) Shares in Taiwan took a beating Monday, falling more than 150 points to close below the 11,500 point mark as the bellwether electronics sector led the downturn throughout the session, dealers said.
Heavy selling was sparked by concerns over the on-going trade spat between the United States and China before the two countries sign a formal deal for the first phase of negotiations, while a fall in net purchases by foreign institutional investors on Friday also raised fears over their attitude toward the local equity market, they said.
The weighted index on the Taiwan Stock Exchange (TWSE) or the Taiex ended down 152.26 points, or 1.31 percent, at 11,427.28, after moving between 11,409.83 and 11,570.33, on turnover of NT$149.27 billion (US$4.91 billion).
The market opened down 9.21 points on follow-through selling from a session earlier, when the Taiex closed down 0.23 percent, as investors digested the latest reports on the on-going trade disputes between Washington and Beijing, dealers said.
Selling started to escalate at around 9:30 a.m., pushing the Taiex below 11,500 points, as investors scrambled to dump large cap tech stocks, including contract chipmaker Taiwan Semiconductor Manufacturing Co. (TSMC) and iPhone assembler Hon Hai Precision Industry Co., after taking into account lower foreign institutional net buying Friday, they said.
"Before the trade agreement is signed in black and white, the uncertainty in the global financial markets remains, so it was no surprise that Taiwan and other regional markets experienced volatility today," Mega International Investment Services Corp. analyst Alex Huang said.
After Chinese Commerce Ministry spokesperson Gao Feng said Thursday that negotiators from Washington and Beijing agreed to remove the additional tariffs imposed on each other's goods in stages, President Donald Trump said Friday that he has not agreed to scrap tariffs on Chinese goods
"After recent solid gains in the local equity market, investors simply seized on Trump's words as an excuse to cut their holdings in tech heavyweights to take profit," Huang said. Today's expanded turnover showed selling was a bit heavy. On Friday, trading volume stood at NT$141.49 billion.
Before Monday's plunge, the Taiex had jumped 776.88 points or 7.71 percent since the beginning of October.
"In addition, Friday's foreign institutional net buying data has raised worries that foreign investors will continue to scale down their buying or even shift to the sell side on the local main board, which also prompted local investors to sell," Huang said.
According to the TWSE, foreign institutional investors bought a net NT$1.52 billion worth of shares on the main board Friday after net purchases of NT$4.98 billion on Thursday. Friday's net buying was the lowest this month, down from a high of NT$14.45 billion on Nov. 4.
On Monday, however, foreign institutional investors still recorded net buying of NT$3.24 billion, TWSE data showed after the market closed.
Huang said tech heavyweights fell victim to today's selling, led by TSMC, the most heavily weighted stock in the local market, which fell 1.47 percent to close at NT$301.00 with about 35.09 million shares changing hands. Due to TSMC's losses, the bellwether electronics sector ended the day down 1.04 percent.
Hon Hai, the second largest stock in terms of market capitalization, shed 3.30 percent to end at NT$87.90 on heavy trading volume of 112.04 million shares.
"TSMC and Hon Hai could find strong technical support at around NT$300 and NT$86, respectively," Huang said.
Also in the tech sector, Catcher Technology Co., a metal casing maker for Apple Inc. products, shed 8.60 percent to close at NT$255.00 after reporting an almost 50 percent year-on-year decline in net profit for the third quarter. Shares in Largan Precision Co., a supplier of smartphone camera lenses to Apple Inc., lost 3.26 percent to close at NT$4,605.00.
Selling also spread to the non-tech sector pushing the Taiex down further, dealers said.
Among falling old economy stocks, Formosa Chemicals & Fibre Corp. lost 1.35 percent to close at NT$87.50, and Asia Cement Corp. dropped 1.34 percent to end at NT$40.35. Bucking the downturn, food brand Uni-President Enterprises Corp. rose 0.27 percent to end at NT$73.20.
In the financial sector, Cathay Financial Holding Co. fell 1.05 percent to close at NT$42.25, and Fubon Financial Holding Co. lost 0.88 percent to end at NT$45.20.
"I expect the U.S. markets will follow Asian markets and fall later in the day, triggering more selling for Taiwan tomorrow unless the White House gives some positive leads," Huang said.
"But, losses are likely to be mitigated to some extent as the Taiex could see technical support at around 11,400 points," Huang said.