Google gets approval to invest NT$26 billion in Taiwan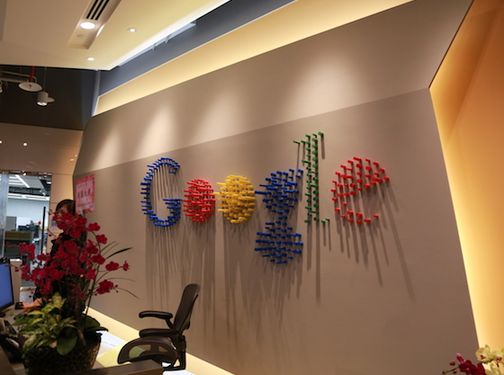 Taipei, Oct. 28 (CNA) Google Inc., the U.S-based search engine, has received approval from Taiwan's government to invest NT$26 billion (US$850 million) in the country, the Investment Commission said Monday.
The commission said Google's investment is aimed at expanding its data center operations in Taiwan and buying related equipment, but it would not disclose further details about the new investment.
The commission said Google will make the investment through its British Virgin Islands-registered Kohl Holdings Ltd.
In September, Google announced it will build its second data center in Taiwan in Tainan after the first became operational in Changhua County in 2013.
According to Tainan Mayor Huang Wei-cher (黃偉哲), construction of the new Tainan data center is scheduled to begin at the end of this year in the Tainan Technology Industrial Park, where the U.S. company has bought a piece of land.
While Google remained tight-lipped about the data center in Tainan, local media said the first phase of the Changhua data center cost Google about US$780 million, with a workforce of about 200, and that the investment for the Tainan site could hit a similar level.
The Investment Commission, meanwhile, has also issued the green light to four other foreign direct investment applications, including to Denmark-based Orsted Wind Power TW Holding A/S, which will pour NT$12 billion into its subsidiary in Taiwan for offshore wind power development.
In all, the five applications announced Monday represented a total potential investment of US$1.34 billion, the commission said.
Orsted is one of the companies that received permission from Taiwan's government earlier this year to develop offshore wind power as the country aims to boost its renewable energy development.
Meanwhile, Yokohama Hakkeijima Inc. of Japan received approval to invest NT$375 million in Taiwan to build an aquarium and other leisure and entertainment facilities in Taoyuan, the commission said.
Japanese homebuilder Daiwa House Industry Co. got the green light to invest NT$727 million in businesses such as home construction, real estate transactions and leasing, including a large housing project located in Kaohsiung.
Pure Current Inc., an American battery maker, secured approval to invest NT$1.5 billion to set up a hydrogen battery factory in Taiwan, the commission said.
In terms of China-bound investments, Advanced Semiconductor Engineering Inc.'s application to invest US$97.75 million to raise its stake in a subsidiary in Suzhou to 100 percent from the current 70 percent has been approved, the commission said.