AUO shares gain on share buyback; firm plans ADR delisting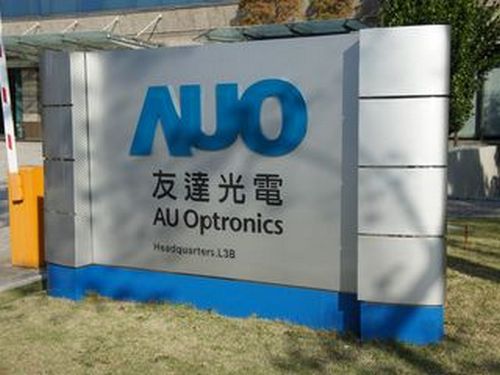 Taipei, Sept. 10 (CNA) Shares of AU Optronics Corp. (AUO), one of Taiwan's leading flat panel makers, moved higher Tuesday, gaining a boost from a share buyback program announced a day earlier that helped the stock fend off concerns over a global supply glut, dealers said.
In the same announcement, AUO said it has notified the New York Stock Exchange (NYSE) that it is planning to delist its American depositary receipts (ADRs) after they made their debut in the U.S. market in 2002.
Shares of AUO rose 1.36 percent to close at NT$8.21 (US$0.26), with 169.61 million shares changing hands on the Taiwan Stock Exchange (TWSE), where the benchmark weighted index ended down 0.44 percent at 10,753.58 points.
The stock attracted strong buying soon after the local equity market opened and momentum continued to boost its share price to the day's high of NT$8.47 in the early morning session before some investors shifted to the sell side to lock in their earlier gains, taking advantage of the share buyback program, which capped its gains, the dealers said.
In an announcement released a day earlier, AUO said the share repurchase program would start Tuesday and run through Nov. 19 to buy back up to 125 million shares from the open market at a price range between NT$5.71 and NT$11.84.
It is the first time AUO has carried out a share buyback program in 17 years since the last one was implemented in 2002.
The flat panel maker said the shares bought from the repurchase program will be reserved for transfer to its employees over the next five years as an incentive to keep talent within the company.
In the equity market, listed companies prefer to launch share buyback programs to lend support to their share prices when shares have suffered volatility on negative leads.
AOU, which has been faced with a fall in product prices amid a global oversupply, incurred NT$6.37 billion in net loss, or NT$0.66 in loss per share, for the first half of this year, which placed downward pressure on its share price.
Amid concerns over the global supply glut, before Tuesday's comeback, shares of AUO had fallen more than 34 percent since the beginning of this year.
AUO said it will apply for voluntary delisting from the NYSE and begin trading on the U.S. over-the-counter (OTC) market, and intends to deregister such ADRs.
If the delisting application is processed smoothly, AUO said, its ADRs are expected to be traded on the OTC market from Oct. 1.
AUO said it intends to maintain its ADR program as a sponsored level 1 ADR program, which will enable U.S. investors and current holders of the ADRs to continue to hold and trade the stock in the U.S. OTC market.
AUO said the listing of its ADRs in the U.S. market in 2002 reflected a relatively narrow range of options for the company to raise funds from the local market at that time, so it had no choice but to choose the ADR listing in the U.S. market, where listing costs, including management fees and legal fees, have been high.
Now, however, AUO said, Taiwan has a growing capital market, which has provided ample options for enterprises to raise funds at relatively low cost, hence the plan to delist its ADRs.
AUO said it posted NT$24.14 billion in consolidated sales for August, up 9.5 percent from a month earlier but down 13.2 percent from a year earlier, while rival Innolux Corp. recorded NT$21.0 billion in consolidated sales, up 2.5 percent from a month earlier but down 13.7 percent from a year earlier.
In contrast to the upturn enjoyed by AUO, shares of Innolux fell 0.56 percent to close at NT$7.16 on the local main board Tuesday.