Labor Minister hopes for minimum wage hike after Wednesday meeting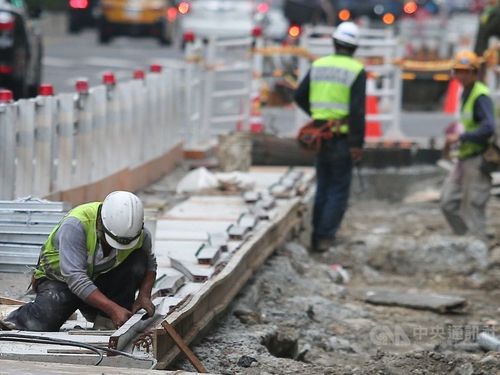 Taipei, Aug. 13 (CNA) Labor Minister Hsu Ming-chun (許銘春) said Tuesday she hopes a wage deliberation committee meeting scheduled for Wednesday will come out in favor of an increase in the minimum wage for 2020.
However, Hsu said she would respect the decision made by the Basic Wage Deliberation Committee under the Ministry of Labor (MOL) which will be attended by representatives of government, academia, labor and business groups.
The minimum wage is reviewed in the third quarter of each year, with the Cabinet considering recommendations made by the committee.
In January, the minimum wage was raised by 5 percent from NT$22,000 (US$698) to NT$23,100, while minimum hourly pay was increased by 7.14 percent from NT$140 to NT$150.
While labor groups have called for a minimum 5 percent hike in the minimum wage for 2020, major business groups have said there should be no hike because of the slower economy, adding that enterprises will face rising operating costs.
The wage deliberation committee took into account a wide range of social indicators, such as changes in consumer prices and gross domestic product growth during discussions last year, which was why the meeting lasted nine hours, Hsu said.
The committee is expected to have a similar agenda this year, she added.
In the run up to the meeting, the committee has already exchanged views with the government, academics, enterprises and labor groups about a possible wage increase, Hsu said.
The minimum wage is designed to help basic level and disadvantaged workers, many of whom are young first time job seekers, hourly paid employees and even housewives who want to return to the job market to support their families, she added.
Lee Chien-hung (李健鴻), a professor in Chinese Culture University's Department of Labor and Human Resources, said a hike in hourly pay is expected to benefit about 250,000 young workers aged 15-24.
A total of 520,000 workers in Taiwan receive hourly pay, with about 250,000 from the young generation., generally in the security, cleaning, retail and food/beverage industries, Lee said.
A hike in the monthly minimum wage is expected to benefit workers aged 35-44, he added.
On Monday, several labor groups protested, holding banners and shouting "raise the minimum wage to help workers beat wage stagnation."
Helen Cheng (鄭雅慧), chairwoman of the Confederation of Taipei Trade Unions, one of the groups protesting, said every year, labor and business groups fight over small increases in the minimum wage, urging the MOL to bear in mind the interests of workers, as they are most in need of assistance in the current climate.
In response, Ho Yu (何語), director of the Chinese National Federation of Industries, a major business group in Taiwan, said that if the minimum wage is raised by 3-5 percent, enterprises expect combined costs rise by between NT$16.1 billion and NT$25 billion.
Ho said the ongoing trade dispute between the United States and China has affected global economic fundamentals, and together with China's ban on independent tourist travel to Taiwan and the government's pension reforms, the local economy has been hurt.
Local business groups are calling for a freeze on increases in the minimum wage to help enterprises fend off pressure from rising operating costs, he said.
Meanwhile, Hsu Yung-ming (徐永明) of the New Power Party (NPP), and NPP legislative candidate Lin Chia-wei (林佳瑋) urged the government to enact a minimum wage law and introduce a mechanism to to raise the basic wage.
Hsu said a minimum wage law should be part of the government's efforts to protect Taiwan's workers, urging the Legislative Yuan to pass such a law in the upcoming session scheduled to start in September.
On Monday, the MOL said it drafted a minimum wage law in late May that is currently being reviewed by the Executive Yuan.