FAT to modernize fleet, debut new uniforms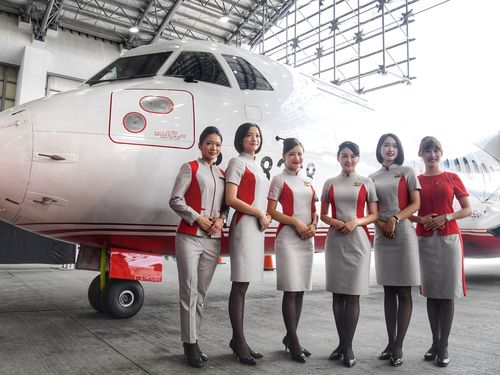 Taipei, Aug. 12 CNA) Far Eastern Air Transport Corp. (FAT), a medium-sized Taiwanese international carrier, announced plans Monday to modernize its aging fleet and launch new staff uniforms as part of efforts to rejuvenate its image.
FAT Chairman Chang Kang-wei (張綱維) said it will retire four of its eight McDonnell Douglas (MD) aircraft by the end of 2020 and the rest of them by 2022 as they are now around 20 years old.
The airline will also obtain three ATR 72-600 aircraft within the next six months, in addition to its six such planes currently in operation, Chang said.
FAT's move came amid safety concerns about its aging fleet, which led to a decision by the Civil Aeronautics Administration (CAA) in March 2017 to apply flight hours controls on FAT, allowing it to fly for no more than 1,350 hours per month.
FAT's poor management of its flight hours also resulted in surprise cancellations of flights May 17 to Palawan and Boracay in the Philippines and Danang in Vietnam during the rest of May because they would have broken the quota.
Chang said the carrier will continue modernizing its fleet, but expressed confusion about new jet orders.
"No appropriate Airbus planes are available for now, and we can't use the Boeing 737 MAX either. (We) don't know how to make a choice," Chang said, adding that the company will make further evaluations about the narrow-body aircraft market before it makes a decision.
Meanwhile, the airline released its new uniforms for flight attendants and ground staff, using gray and red colors, which, according to the company, "presents a concept of space technology."
Eight years after FAT's first-generation uniform design, the new uniform will be used from Aug. 19.