Taiwan moves up to 16th in IMD competitiveness rankings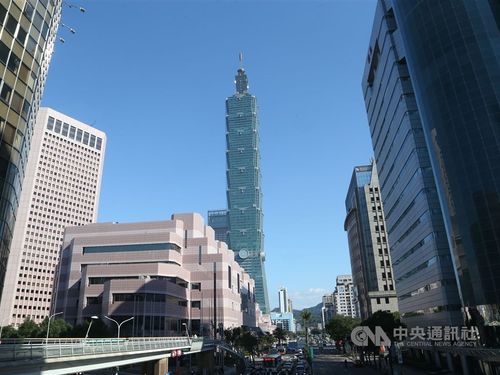 Brussels, May 28 (CNA) Taiwan is ranked 16th in global competitiveness by the Swiss-based International Institute for Management Development (IMD), up one position from last year, in its 2019 annual report released Tuesday.
Taiwan remains Asia's fourth most competitive economy, behind Singapore, Hong Kong and China, according to the 2019 IMD World Competitiveness Ranking published that day.
Taiwan has featured in the top 20 performers for the past nine years, taking eighth place in 2010, sixth in 2011, seventh in 2012, 11th in 2013, 13th in 2014, 11th in 2015, 14th in 2016 and 2017 and 17th in 2018.
Worldwide, Singapore tops the list, while Hong Kong ranks second and the United States third.
The IMD ranked 63 economies based on four categories: economic performance, government efficiency, business efficiency and infrastructure.
This year, Taiwan was ranked 14th in business efficiency, up 6 places from last year, and 15th in economic performance, down one place.
As for the sub-factor rankings for business efficiency, Taiwan's ranking in management practices was fourth, up five spots from last year, and its productivity & efficiency, labor market, finance, attitudes and values rankings also rose to 17th, 32nd, 15th and 12th, up from 19th, 38th, 21st and 23rd, respectively.
Meanwhile, the sub-factor rankings for economic performance include domestic economy, international trade, international investment, employment and prices.
Taiwan was ranked 28th in international investment, up 13 places from last year.
However, Taiwan's ranking in the prices was down two places from last year to 11th, while its employment ranking was down to 25th from 21st last year.
Taiwan was ranked 31st in international trade -- the nation's worst showing since 2007.
Taiwan's ranking in government efficiency remained the same as last year in 12th place, while its infrastructure performance was up three places to 19th.
The sub-factor rankings for government efficiency include public finance, tax policy, institutional framework, business legislation and societal framework.
Taiwan was ranked 5th in tax policy and 12th in public finance, down one and two places from last year, respectively.
However, the nation's rankings in institutional framework and societal framework were both 19th, up three places each.
As for infrastructure, its sub-factor rankings include technological infrastructure, scientific infrastructure, health and environment and education.
Taiwan ranks 13th in technological infrastructure, up five places from last year, 8th in scientific infrastructure, up two places from last year, and its rankings for heath and environment was up four places from last year to 29th.
The nation's rankings in education, on the other hand, was down one place from last year to 20th.