TSMC to begin producing chips on 5nm process next year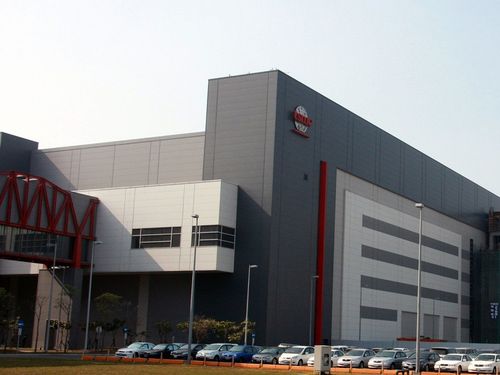 Taipei, May 23 (CNA) Taiwan Semiconductor Manufacturing Co. (TSMC), the world's largest contract chipmaker, is slated to start mass production of chips using the 5 nanometer process in the first quarter of 2020, said Kevin Zhang (張曉強), vice president of TSMC's business development department, Thursday.
Speaking at a TSMC technology forum in Hsinchu, Zhang said that the 5nm fabrication process will still be the world's most advanced manufacturing technology when mass production begins.
However, he declined to comment on competition from Samsung Electronics's Foundry business, which announced last month it has completed development of its first-generation 5nm fabrication process and also plans to initiate mass production of chips using the technology next year.
Meanwhile, Chien Cheng-chung (簡正忠), a TSMC factory head, said company capital expenditure this year will exceed US$10 billion, adding that TSMC's total managed capacity this year is expected to increase 2 percent year-on-year to reach 12 million 12-inch equivalent wafers, with production of chips using the 7nm process to increase by 150 percent to 1 million.
In terms of the development of manufacturing technology, Chien said that TSMC expects to start mass production of chips using the second-generation 7nm process in the third quarter of this year and has completed trial production of the 5 nm process in the run up to mass production in the first quarter of next year.
At the forum, TSMC CEO C.C. Wei (魏哲家) said that technology, manufacturing and customer trust are the three pillars of company operations, adding that TMSC is a trusted supplier of technology and production capacity, cooperating with customers and not competing against them.
To meet customer demand, Wei indicated that TSMC has invested US$50 billion over the past five years to boost capacity.
In addition to its 12-inch wafer capacity, TSMC's 8-inch wafer capacity is also fairly large, Wei said, adding that in 2018, the company shipped about 11 million 8-inch wafers to customers and its total shipments of 8-inch wafers from 2013-2018 posted two-digit compound annual growth.