AUO, Alibaba top domestic, foreign patent applicants in Taiwan in Q1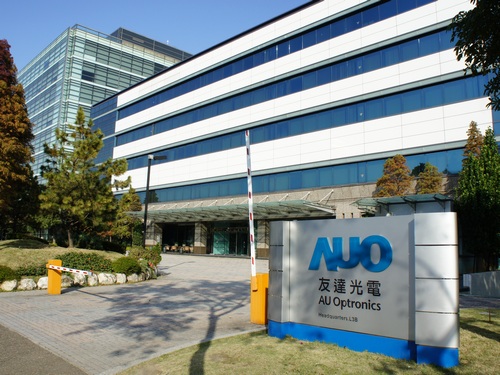 Taipei, April 29 (CNA) Taiwan's second-biggest flat panel maker, AU Optronics Corp. (AUO), remained the biggest applicant for invention patents in Taiwan in the first quarter of 2019, while Chinese e-commerce giant Alibaba Group Holdings Ltd. remained the foreign company with the most local invention patent filings, the Intellectual Property Office (IPO) said Monday.
A total of 8,696 applications were submitted by Taiwanese citizens and companies in Q1, down 5 percent compared with the same period of last year, while 8,547 were filed by foreign nationals and companies, up 0.1 percent year-on-year, according to IPO statistics.
AUO filed 187 invention patent applications during the first quarter, up 41 percent from a year earlier and the eighth consecutive quarterly increase, the statistics showed.
Taiwan Semiconductor Manufacturing Co. (TSMC), the world's largest contract chipmaker, was second among domestic companies, with 163 invention patent applications in the three-month period, up 68 percent from a year earlier, while PC brand Acer Inc. came in third with 96 applications, up 23 percent year-on-year.
The largest foreign invention patent applicant, Alibaba, filed 267 invention patent applications, up 251 percent from a year earlier, the IPO figures indicated.
Under Taiwan's patent law, patents are categorized into three groups -- invention patents, utility model patents and design patents -- with invention patents the most important in terms of the creation of technical ideas.
The number of foreign design patent filings jumped by 18 percent, mainly due to significant increases in applications from France, Japan and the United States.
In total, 17,243 applications were submitted, down 2 percent from the same period of last year.
In the first quarter, China was the largest foreign source of trademark registrations in Taiwan at 1,331, up 15 percent from a year earlier, followed by Japan with 1,102, the U.S. with 879, South Korea with 363 and Hong Kong with 263, according to the agency.