Taiwan government cuts GDP growth forecasts for 2018, 2019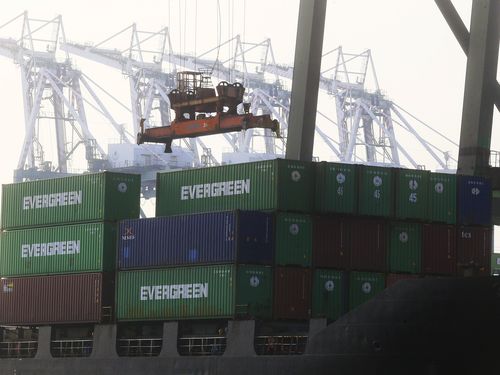 Taipei, Nov. 30 (CNA) The Directorate General of Budget, Accounting and Statistics (GDBAS) announced lower forecasts for gross domestic product (GDP) growth in 2018 and 2019 on Friday.
The DGBAS said it has cut the estimate for Taiwan's GDP growth in 2018 by 0.03 percentage points from a forecast in August to 2.66 and downgraded its forecast for 2019 by 0.14 percentage points to 2.41.
Chu Tzer-ming (朱澤民), head of the DGBAS, told the press that despite the downgrade in GDP growth forecasts, Taiwan's economy remains on the track to grow at a stable pace.
The DGBAS said the cut in the 2018 forecast was in part a result of weaker than expected private consumption in the third quarter so private consumption for 2018 is expected to grow 2.17 percent, down 0.30 percentage points from the earlier estimate.
The lower private consumption forecast came after spending was eroded by volatility in the equity market during the July-September period, reducing the willingness of many consumers to buy durable goods.
The agency has also lowered its forecast for Taiwan's capital formation growth by 0.99 percentage points to 3.59 percent.
However, merchandise and service exports are expected to grow 3.37 percent from a year earlier in 2018, a 0.02 percentage point upgrade from the earlier forecast by DGBAS, although export growth momentum is expected to be compromised by weakening global demand in the fourth quarter.
As for 2019, the DGBAS said uncertainty from such external factors as trade tension between the United States and China will affect global demand and eventually slow global economic growth so it has lowered the GDP growth forecast.
In addition, major central banks in the world such as the U.S. Federal Reserve have tightened their monetary policies, which could send more ripples through the global economy, the DGBAS said.
The DGBAS has lowered its forecast for export growth in Taiwan's merchandise and services by 0.02 percentage points to 3.06 percent in 2019, and cut import growth forecast by 0.04 percentage points to 2.94 percent.
In terms of merchandise exports, growth could reach only 1.96 percent, the lowest in three years, the DGBAS said.
In addition, private consumption is expected to grow 2.23 percent in 2019, a downgrade of 0.29 percentage points from an earlier forecast and capital formation growth likely to hit 5.40 percent, up 1.33 percentage points from an earlier estimate.