Taipei major shopping zone sets sights on Cambodia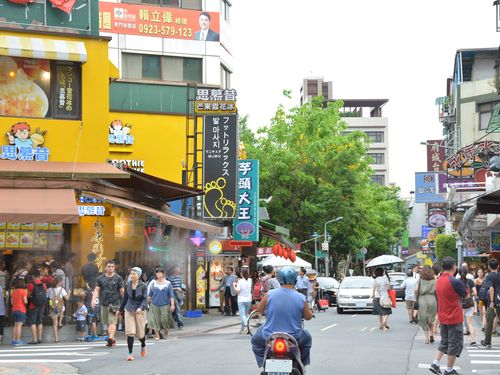 Taipei, July 8 (CNA) Businesses in the Yongkang shopping zone (永康商圈) in Taipei have set their sights on Cambodia and are looking to establish a foothold in the Southeast Asian country, an executive of the Taipei Dongmen Yongkang Business Circle Development Association said on Saturday.
Liu Hung-hsiang (劉鴻翔), head of the association, which is organized by operators in the business circle, told CNA that the Yongkang shopping zone is well known among foreign visitors in Taiwan and it is time for businesses in the area to extend their reach overseas.
Lin will lead a delegation of representatives from more than 10 local operators to cities in Cambodia such as Phnom Penh in October to survey the market. It is expected that the Yongkang shopping zone could be making use of its expertise in the country as soon as next year.
The Yongkang business circle is centered around Yongkang Park in downtown Taipei and covers a large areas, including Yongkang Street, Lishui Street, Jinhua Street and Xinyi Road.
One of the anchor shops in the shopping zone is Din Tai Fung (鼎泰豐), a famous steamed dumping or xiaolongbao restaurant, whose Hong Kong branch was awarded one Michelin star in the Hong Kong and Macau 2010 edition of the Michelin Guide.
The shopping zone received a boost from the opening of the Taipei Metro Xinzhuang Line in 2012, which allows passengers to get off at Dongmen Station, making it easier for foreign visitors to reach the area.
Meanwhile, many shops in the area have applied to use mobile payment such as Apple Pay and Android Pay, while third-party e-payments such as EasyCard and Allpay are all accepted.
Liu said that most businesspeople in Taiwan tend to focus on China as the optimal place to expand overseas by taking advantage of the shared language and culture.
However, Liu said he has a vision that transcends language and has been impressed by the potential for economic growth in Cambodia.
In 2016, Cambodia's gross domestic product (GDP) grew 7.2 percent from a year earlier after a 7 percent increase in 2015. Annual economic growth in Cambodia averaged 7.63 percent from 1994-2016, hitting an all-time high of 13.30 percent in 2005.
Liu said that some Taiwanese banks have set up branches or offices in Cambodia so he does not expect any problems for operators in the Yongkang shopping zone gaining access to funds to expand their businesses.
According to the Financial Supervisory Commission (FSC), the top financial regulator in Taiwan, Cathay United Bank (國泰世華), First Commercial Bank (一銀), Mega International Commercial Bank (兆豐銀) and Taiwan Cooperative Bank (合庫) have branches in Cambodia, while Shanghai Commercial and Savings Bank (上海商銀) has a representative office there.
Liu said the association will finalize its investment plan after his trip to Cambodia in October.
Due to the reputation of Yongkang shopping zone in Taipei among foreign tourists, Liu said that efforts to develop a similar business district in Cambodia will create a new tourist attraction in the Southeast Asian country.
According to the association's website, Yongkang shopping zone houses more than 130 operators including restaurants, bakeries, fashion stores, jewelry shops, banks and even cosmetics clinics.
(By Chu Tzu-wei and Frances Huang) enditem/ AW/