Taiwanese fabric business to invest in India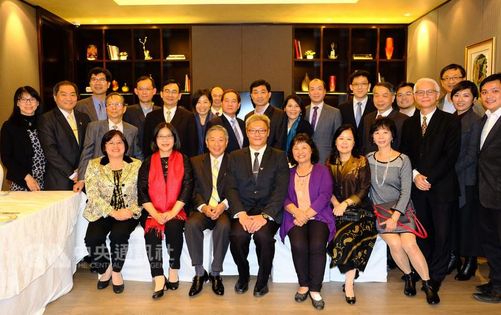 New Delhi, Feb. 16 (CNA) The chairman of a Taiwanese nonwoven fabric manufacturer, the second-largest in Asia, said on Thursday during a visit to India that the company plans to build a factory in the country.
Traveling with a trade delegation led by Democratic Progressive Party Legislator Kuan Bi-ling (管碧玲), Nan Liu Enterprise Co. Chairman C.S. Huang (黃清山) said the factory will be built in Gujarat state, hometown of Indian Prime Minister Narendra Modi.
The decision was in line with the Taiwanese government's New Southbound Policy to boost economic interaction with Southeast Asia and South Asia.
Huang said that his company will invest US$20 million in the project and sees vast business potential in India.
Huang said he expected the factory to be completed in the latter half of 2018, adding that once mass production starts, it could generate up to 1 billion rupees (US$14 million) in the first year and 6 billion rupees within the first five to six years.
(BY Kang Shih-jen and Lee Hsin-Yin)ENDITEM/AW