China Steel upbeat about 2017 market, eyeing ASEAN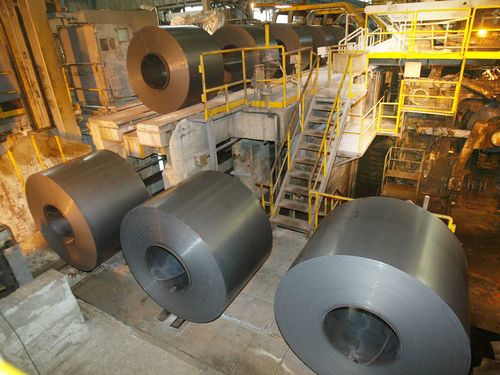 Taipei, Feb. 7 (CNA) China Steel Corp. (中鋼), the largest steel maker in Taiwan, said that the company expects the strength of the global steel market to continue in 2017, extending from a rebound seen a year earlier.
Wong Chao-tung (翁朝棟), chairman of China Steel, said that by taking advantage of the recovering market, his company has decided to make more efforts in development and research, which is expected to help it grasp a larger market share.
Moreover, Wong said that China Steel will expand its distribution network in the Association of Southeast Asian Nations (ASEAN) to seek more business opportunities at a time when the government is pushing its New Southbound Policy, aimed at developing closer ties with the ASEAN countries, India, Australia and New Zealand.
Wong said that the global steel market bounced back in the second half of 2016 after China cut its production, which helped the market tilt toward a balance between demand and supply.
These favorable factors prompted China Steel to raise its wholesale prices in the domestic market month by month from the second half of 2016, and steel prices have kept growing in the first quarter of this year, up NT$2,265 (US$73.06) per ton, or 12.6 percent on average, according to Wong.
Amid optimism toward the market outlook, Wong said that China Steel will raise its R&D spending to more than 1 percent of its total sales from the current level of below 1 percent of its revenue.
On the back of the higher R&D spending, he said, the company will be able to provide assistance to its clients in product development and through such a business model, the company and its clients will create a win-win situation and eventually boost China Steel's sales.
Meanwhile, Wong said that Formosa Ha Tinh Steel Corp., located in the Vung Ang Economic Zone in Ha Tinh Province, central Vietnam -- in which China Steel owns a 5 percent stake -- is expected to kick off operations in the first half of this year.
Formosa Plastics Group (FPG, 台塑集團) serves as the largest shareholder of the Vietnamese joint venture, holding a 70 percent stake.
A plan for the joint steel mill to commence operations has been postponed by a pollution incident that occurred in mid-2016. The steel mill was found to be discharging pollutants that killed fish along a 210-kilometer stretch of Vietnam's coast, and FPG and other business partners have paid US$500 million in fines and have vowed to abide by the law in environmental protection.
With the Vietnamese steel mill set to become operational, Wong said that China Steel is determined to add more sales channels in the ASEAN countries.
(By Wei Shu and Frances Huang)ENDITEM/J