Asustek eyes 20% notebook sales growth at IT Month show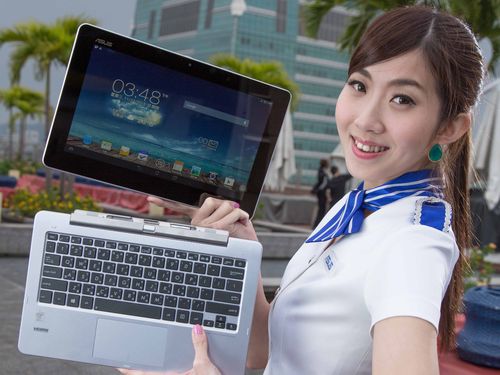 Taipei, Nov. 27 (CNA) Taiwan's Asustek Computer Inc. said Wednesday that it expects its notebook computer unit sales to grow 20 percent year-on-year at the IT Month trade fair scheduled to kick off Nov. 30.
The company also forecast that its tablet sales will increase "several times" during the country's largest consumer electronics show, said Kevin Lin, general manager of sales at Asustek, without specifying numbers.
He said Asustek held a dominant 46 percent share of Taiwan's notebook market in the third quarter of this year, the highest since the company began selling notebooks in the local market in 1998.
"The results were backed by robust demand for our products and our long-time partnerships with local distributors," Lin said at a media briefing ahead of IT Month.
"We hope this momentum can be sustained into the fourth quarter as we seek to grow at a stable pace," he added.
The annual IT Month is a countrywide consumer electronics fair which this year will center on the latest in health and "smart" wearable technology.
The Taipei leg of the roving product fair will run Nov. 30-Dec. 8 at the World Trade Center, hosting some 350 exhibitors.
Following the Taipei exhibition, IT Month will move to the central city of Taichung Dec. 13-18 and then south to Kaohsiung Dec. 27-Jan. 1, before ending in Tainan with a Jan. 9-14 run.
(By Jeffrey Wu)ENDITEM/J