BASEBALL
/
Taiwan falls to arch-rival South Korea in Asian baseball tourney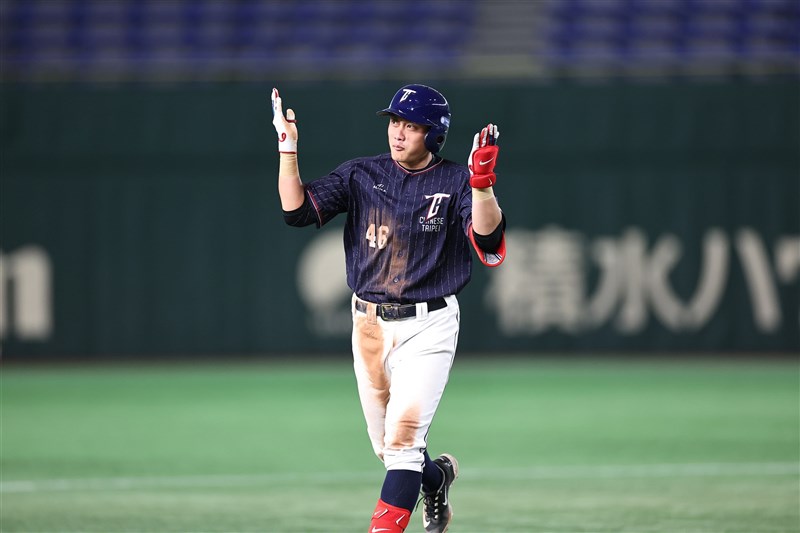 Taipei, Nov. 18 (CNA) South Korea jumped on Taiwan's pitchers early and rode a strong outing from starter Won Tae In to defeat the team from Taiwan 6-1 and advance to the final of the 2023 Asia Professional Baseball Championship in Tokyo.
South Korea will play Japan in the tournament final Sunday evening while Taiwan will face Australia for third place Sunday morning in the four-team event.
It was a disappointing showing for Taiwan in the tournament of teams featuring professional players mostly under 24 years old of age after being shut out by Japan 4-0 in its opener and needing extra innings after a scoreless nine innings to top Australia 6-0.
Though Taiwan's bats were again relatively quiet Saturday, managing only five hits, it was its pitching that faltered.
In particular, starter Wang Yan-cheng (王彥程), who pitched in the minor leagues in Japan in the Rakuten Golden Eagles organization in 2023 and had a 3.70 ERA, struggled from the start.
The 22-year-old southpaw walked the first two hitters he faced and gave up a run on a single by first baseman Roh Si Hwan, but after another walk to load the bases, he limited the damage by getting catcher Kim Hyung Jun to ground into an inning-ending double play.
Wang was not as lucky an inning later. The Koreans got their first two hitters on after catcher Tai Pei-feng (戴培峰) made a wild throw to second trying to get the lead runner out on a sacrifice bunt.
With one out, Wang gave up consecutive RBI hits to second baseman Kim Hye Seong and third baseman Kim Do Yeong, which put
South Korea up 3-0 and knocked the young starter out of the game.
Chiang Kuo-hao (江國豪) came on in relief and promptly walked the bases loaded.
He then struck out Roh, but one out away from getting out of the jam, he yielded a line-drive single up the middle to designated
hitter Kim Whee Jip, giving the Koreans a 5-0 lead that Taiwan never threatened.
Won, meanwhile, allowed only three hits and struck out five over five innings, the only blemish a solo shot to left by third baseman Liu Ji-hong (劉基鴻) in the fourth.
The Koreans added a run in the bottom of the fifth, but it would not be needed as Taiwan managed only two hits in the final four innings against four different relievers.
The Asia Professional Baseball Championship 2023 is the second edition of the competition that was first held in 2017.
View All