ASIAN GAMES
/
Close second: Taiwan roller skater's split second decision wins comeback gold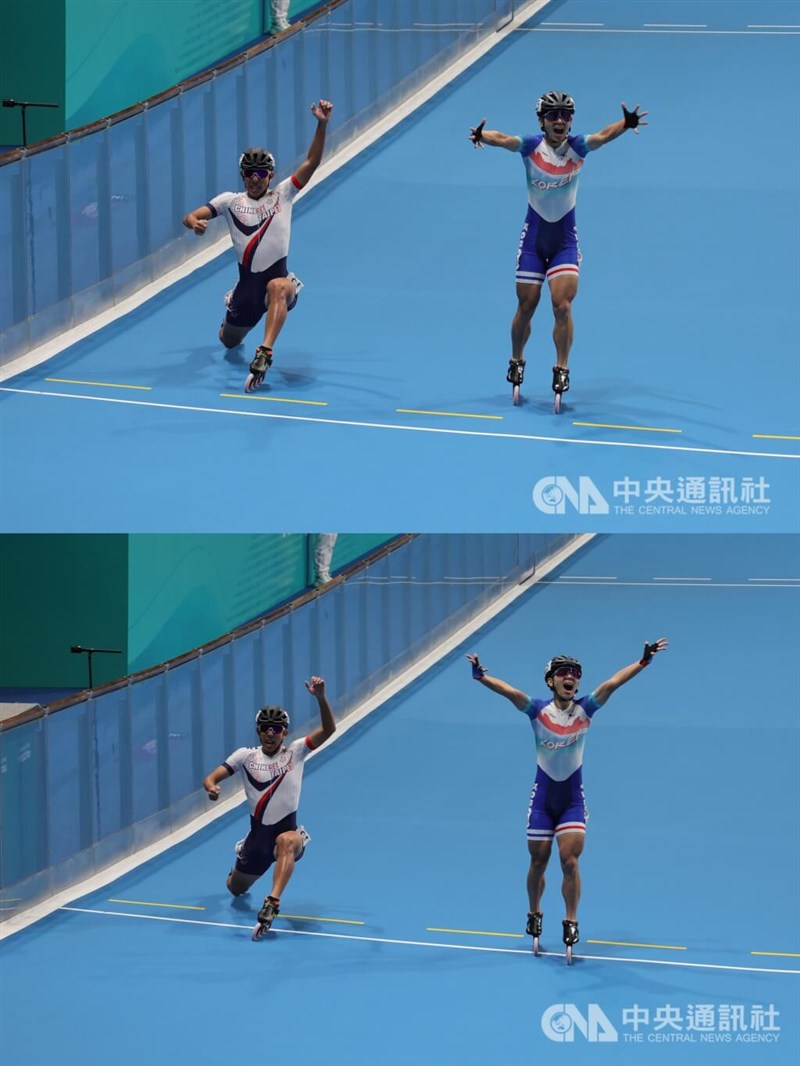 Hangzhou, China, Oct. 2 (CNA) The Taiwan men's 3,000 meter roller skating relay team won the nation's 11th gold medal at the Asian Games in Hangzhou, China Monday, crossing the finish line 0.01 seconds ahead of South Korea.
The hero of the moment was Huang Yu-lin (黃玉霖), whose split second decision to extend his left leg so far he nearly did the splits saw Taiwan snatch victory 0.01 seconds ahead of South Korea's last leg skater Jung Cheol-won, who won silver in the men's 1,000m event a day earlier.
While still riding a surge in momentum, the front wheels of Huang's left skate crossed the finish line first, while Jung thought he had won gold for South Korea.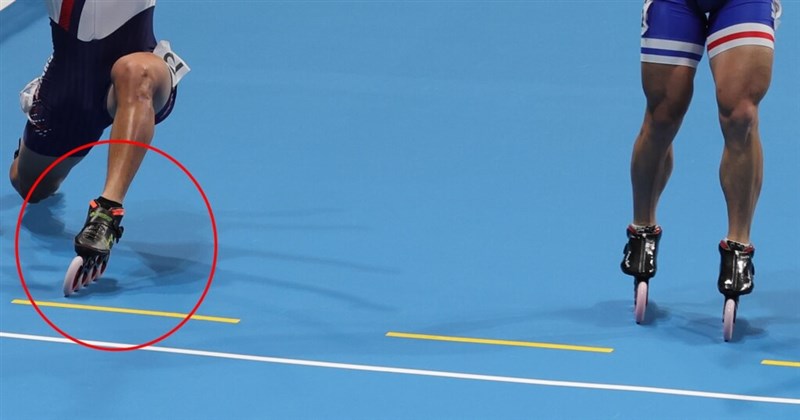 The race concluded with Taiwan clocking 4:05.692 while South Korea was timed at 4:05.702, a difference of exactly 0.01 seconds.
The finish was so close that the South Korean skaters had already retrieved their national flag for a celebratory lap, while team Taiwan rued a missed opportunity at a gold medal, before event announcers called Taiwan as the winning team.
Taiwan skaters, Chao Tsu-cheng (趙祖政), Chen Yan-cheng (陳彥成), Ko Fu-shiuan (柯福軒) and Huang, were initially hesitant about celebrating the win before retrieving the Chinese Taipei team flag in excitement.
"We weren't sure about the final result either," Chao said. "We just thought we gave it our best and that we should feel content to at least have bagged a medal for team Taiwan. But when we saw the referee signal 'one' with a hand gesture, we were in shock and wanted to let (Huang) Yu-lin know we won."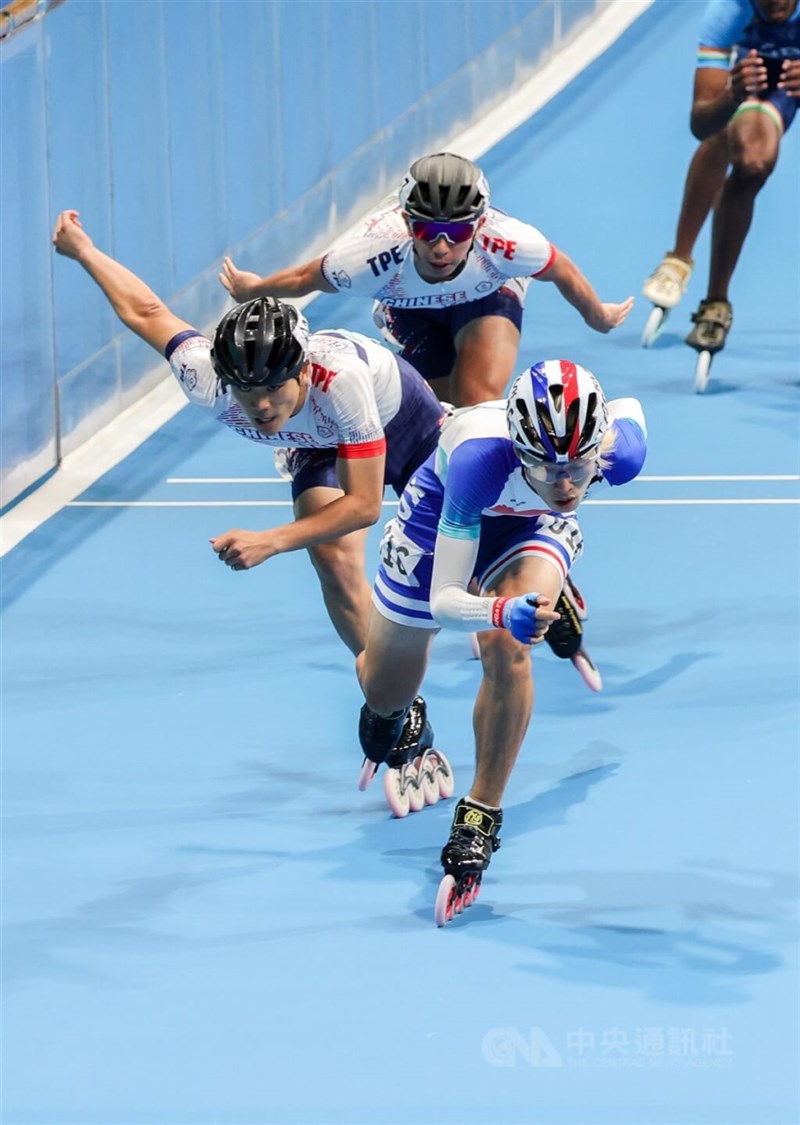 Huang said he had noticed Jung raising his arms to celebrate before the finish, which the Taiwanese skater saw as a chance to make one last push.
"I thought that by the time you'd (Jung) let your guard down, there was only 10 meters left (to the finish line)," Huang said. "The furthest I had to push was just 10 meters, so I just went for the (finish) line without a second thought."
While some may attribute Taiwan's win to Jung's premature celebration, others would argue that the victory was a result of the Taiwanese athlete's tenacity.
On Sunday, Huang was disqualified during the final of the men's speed skating 1,000m event, with Huang himself saying he was at an emotional low that night.
"I was in tears when I though about what happened," Huang said. "It was regrettable, but this is reality."
The Monday comeback win filled Huang with joy both for himself and his teammates.
"The ending wasn't something I'd visualized during my training. It was exciting and wonderful," Huang said. "It's as if we finally let everything we've built in our years of training out all at once. The three of us, and the injured (Ko) Fu-shiuan have been in the national team for a decade."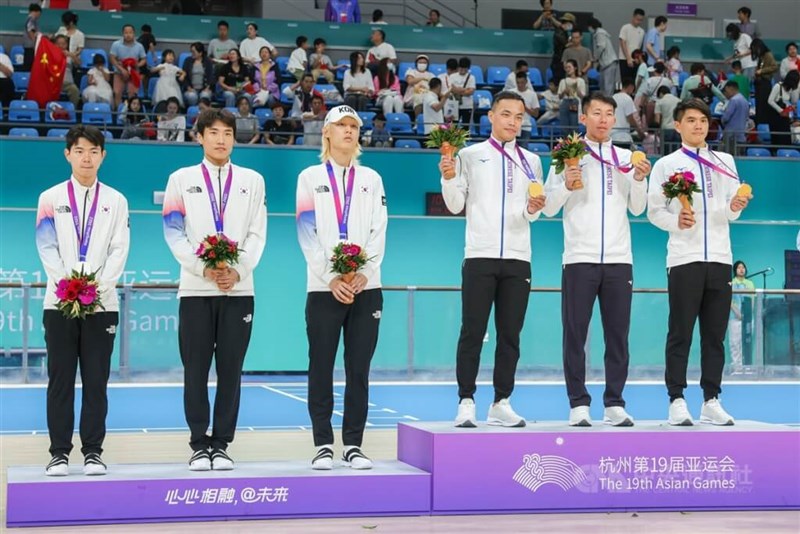 Other than cheering up Huang after his earlier disappointment, the gold medal should also provide a boost to Chao, who took bronze in the men's speed skating 1,000m.
On Sunday, Chao said he felt very tired after winning the medal, adding that he wanted to "hang up" his skates and focus on attaining a post-graduate degree.
Monday's surprise could help the new Asian Games gold-medalist decide if he has a future in the sport.
View All