ASIAN GAMES
/
Taiwan bags bronze in women's balance beam at Asian Games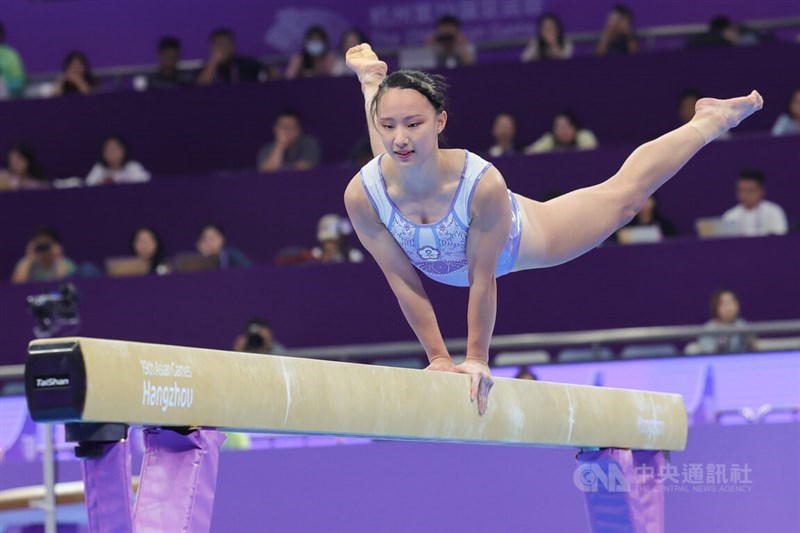 Taipei, Sept. 29 (CNA) Taiwan's Ting Hua-tien (丁華恬) has become the first ever Taiwanese female athlete to win a gymnastics medal at the Asian Games after taking bronze in the women's balance beam at the Hangzhou Asian Games on Friday.
Ting, who was one of the favorites in the event after qualifying for the final with the highest score of 13.866 on Monday, did not rise to the same heights in the final.
She toned down the degree of difficulty of her routine Friday to 5.6 from a 5.9 on Monday, and also did not execute it as well, resulting in a score of 13.300.
That score was good enough for the lead until the final two gymnasts -- Mana Okamura of Japan and Tang Xijing (唐茜靖) of China -- performed their routines.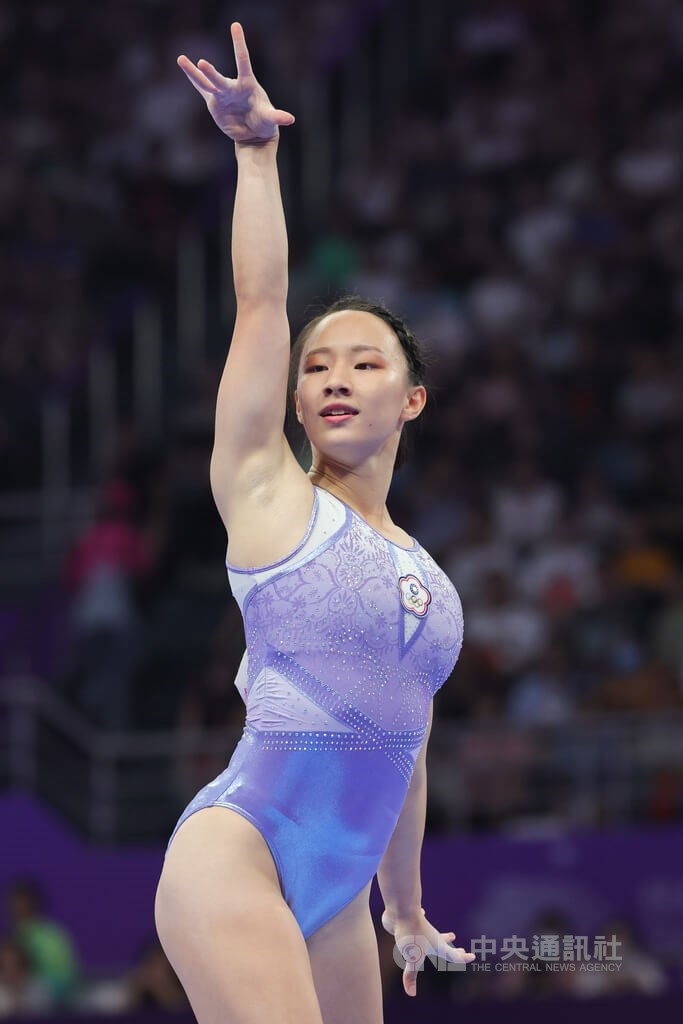 Okamura won with a score of 13.966, followed by Tang with a score of 13.733.
Ting's medal was Taiwan's third gymnastics medal at this year's Asian Games, the other two being Lee Chih-kai's (李智凱) gold in the men's pommel horse and a bronze in the men's team event.
Prior to the Hangzhou games, all 11 of the gymnastics medals (two gold, one silver, and 8 bronze) won by Taiwanese athletes at the Asian Games had been won in men's events.
View All