ASIAN GAMES
/
Taiwanese women's taekwondo athletes win silver medals at Asian Games
Hangzhou, Sept. 26 (CNA) Taiwanese taekwondo athletes Lin Wei-chun (林唯均) and Lo Chia-ling (羅嘉翎) both won silver medals after losing in the finals of their respective weight classes at the Hangzhou Asian Games in China on Monday.
Twenty-year-old Lin competing in the women's under-53 kilogram category lost in the final 2-1 to Park Hye-jin of South Korea.
Earlier in the day, Lin posted impressive wins over opponents from Lebanon, China and Uzbekistan to reach the final.
Competitors in taekwondo events at the Asian Games compete in a best-of-three round format.
After the match, Lin said she was so close to taking gold, but admitted to slacking off in the last few seconds and allowing her opponent to take the lead in the final round.
The Taiwanese athlete said she was nevertheless happy about the result, which exceeded her initial expectations.
Despite coming so close to winning the gold medal, Lin said she was satisfied to go home with any medal from the Asian Games.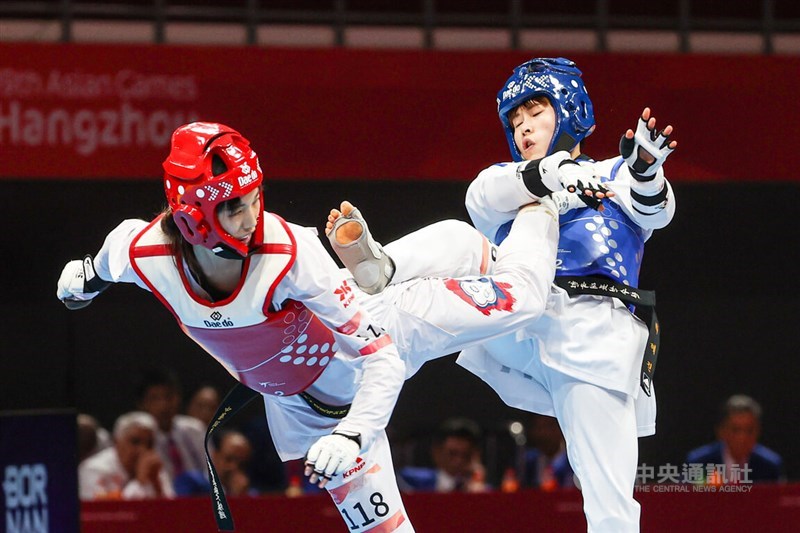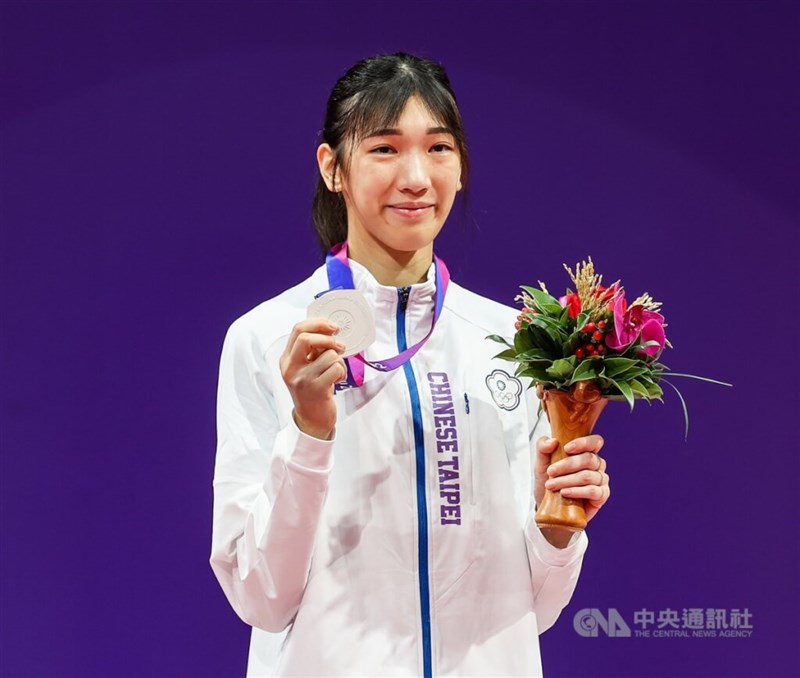 The young athlete who stands 1.8 meters tall started learning taekwondo while still at elementary school, encouraged by her mother Liu Chao-ching (劉昭晴), who competed competitively at a national level and won three Asian Games' gold medals during her career.
Meanwhile, Tokyo Olympics medalist Lo Chia-ling (羅嘉翎) suffered a two round loss to Chinese athlete Luo Zongshi (駱宗詩) in the women's under-57 kg category.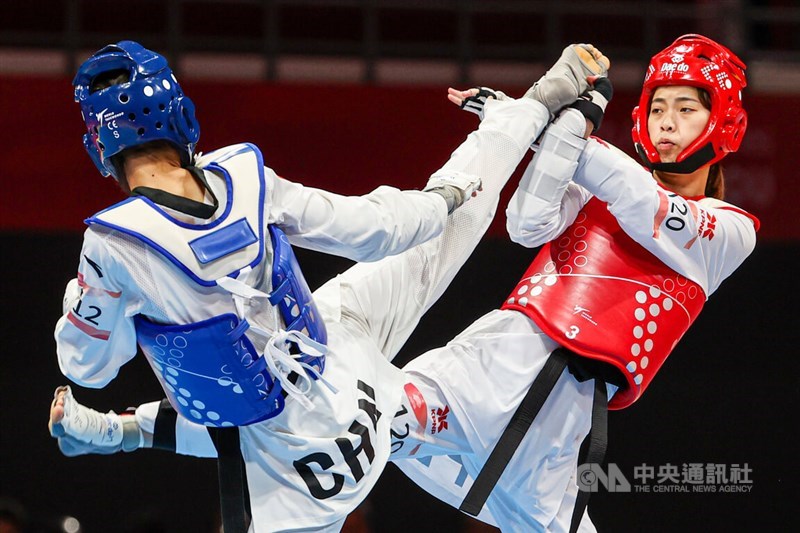 Lo was dominated by her opponent throughout the match, taking only two points in the entire golden medal bout.
The 21-year-old Taiwanese won a silver medal at the World Taekwondo Championships held in Azerbaijan in May and the World University Games in Chengdu, China, in July.
View All