ASIAN GAMES
/
Yang Yung-wei hopes to inspire judo progress in Taiwan with Asian Games gold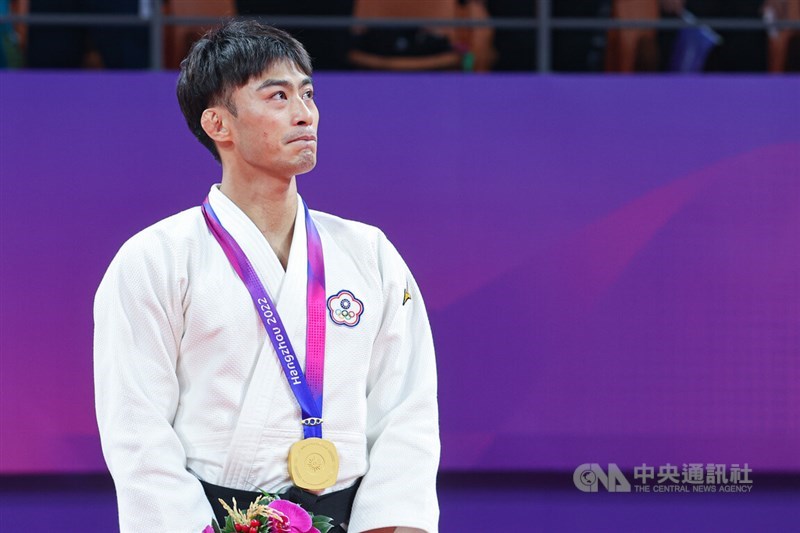 Hangzhou, Sept. 24 (CNA) After securing Taiwan's first ever gold medal in judo at the Asian Games on Sunday, Yang Yung-wei (楊勇緯) said he hoped his achievement would inspire tenacity in judokas across the island.
"I'm happy to have claimed Taiwan's first judo gold medal," Yang said. "I hope that through this gold, more judokas will be encouraged to continue on the judo path and not give up."
Yang took gold after defeating Lee Ha-rim of South Korea in the finals of the men's under-60 kilogram weight class, scoring the winning point with a shoulder throw just 30 seconds from the end of the bout.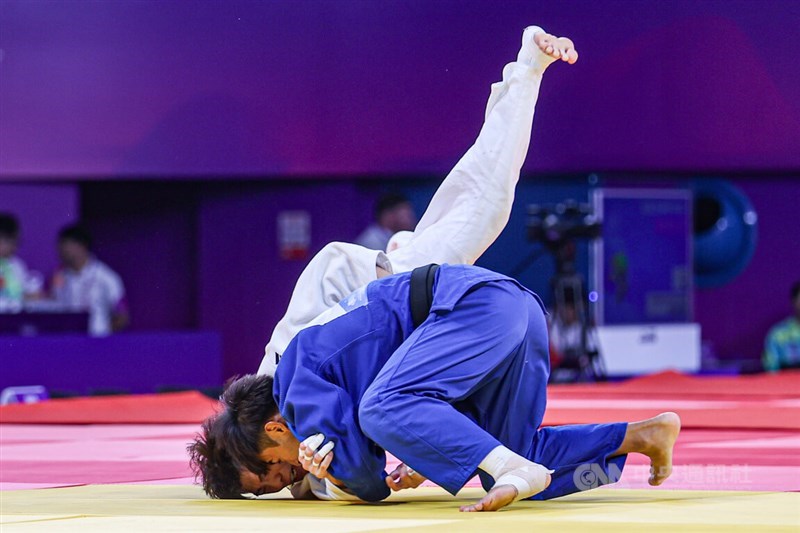 After securing victory, Yang broke down in tears before celebrating with his team, including coaches Liu Wen-teng (劉文等) and Kengo Takaichi.
"Training an athlete is no easy task," Liu said to the press after Yang's win. "I hope more people will enter the sport of judo."
Yang's emotions remained high at his post-win press conference, as he admitted: "I'm in disbelief that I finally did it. I feel as though everyone was waiting on this medal."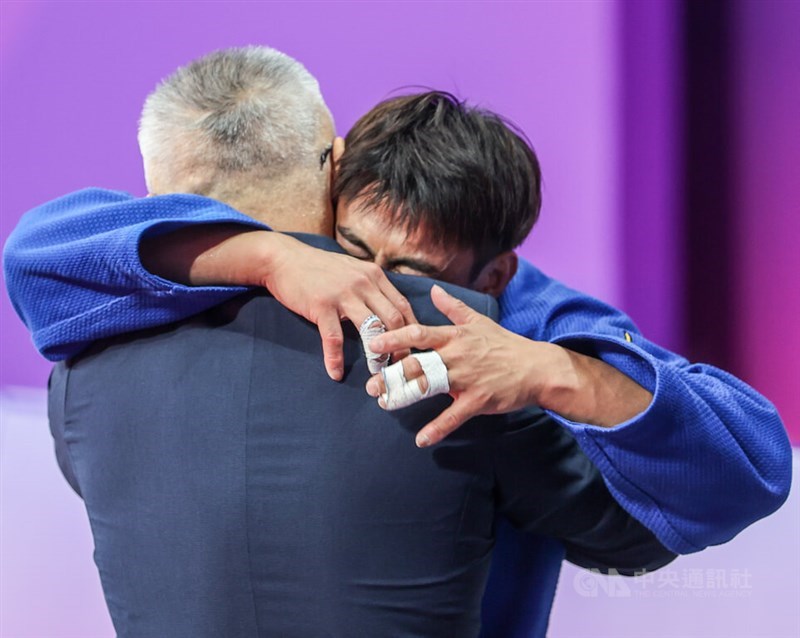 The Taiwanese athlete said that while he had hoped his family could have been in Hangzhou to bear witness to his hard work, only his brother, fellow judoka Yang Chun-ting (楊俊霆), was able to be by his side because he was helping with coaching duties.
With Yang just four days short of his 26th birthday, the gold medal was also an early birthday present for the Olympian, a gift he said he was happy to have received.
His performance also represented a milestone for Taiwan. It was the 100th gold medal won by the country at the Asian Games since it first participated in the second holding of the competition in 1954.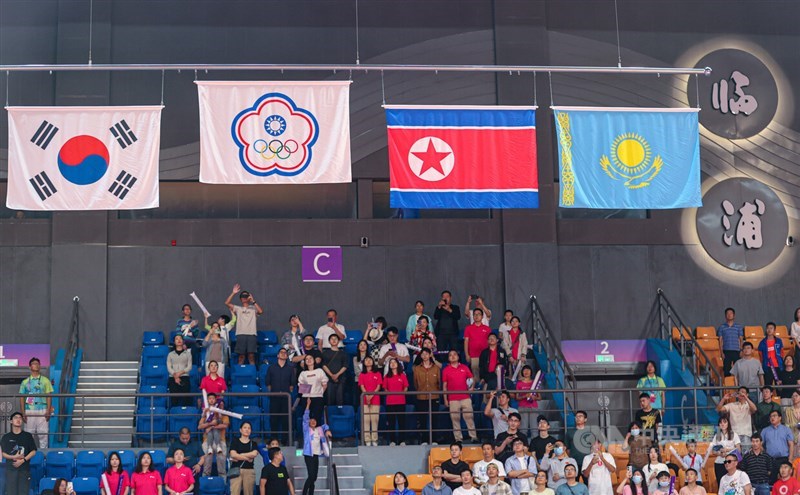 On Sunday, Yang opened his run with a victory over Khanbolot Yrysbekov from Kyrgyzstan before facing off against Japanese judoka Hayato Kondo in the quarterfinals.
Yang had previously been bested by Kondo, so Liu and the rest of his team designed new tactics that helped Yang overcome his Japanese opponent.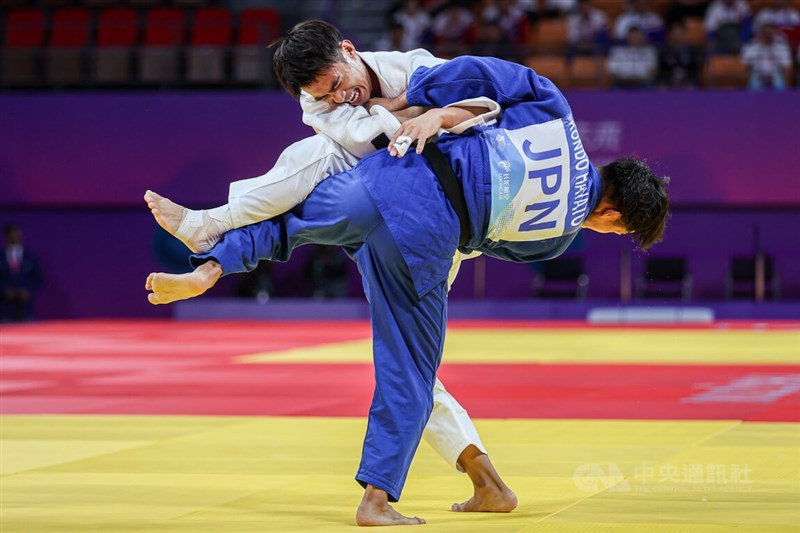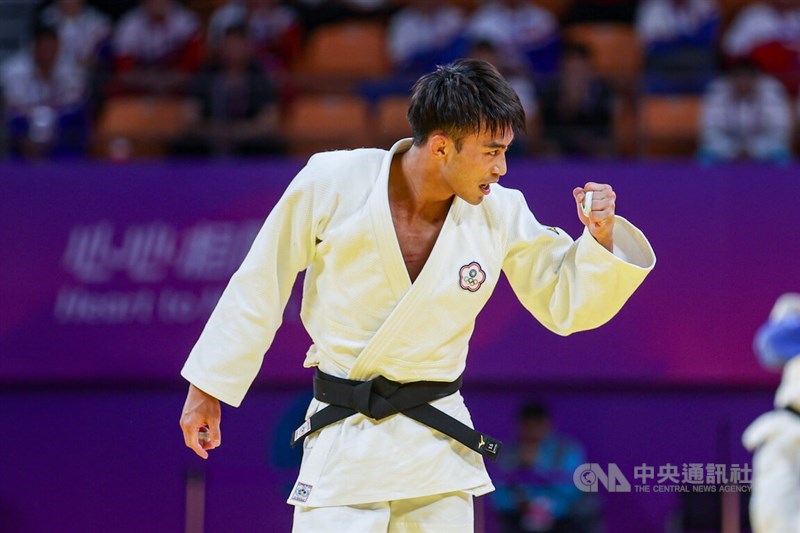 With two victories under his belt, Yang then topped Mongolian Enkhtaivany Ariunbold in the semifinals to give himself a shot at gold.
Yang became a media sensation in Taiwan when he emerged in the public eye by winning Taiwan's first-ever Olympic judo silver medal in 2021.
Taiwanese media soon gave Yang the moniker "judo heartthrob" for his looks and athletic prowess, which followed him to a bronze medal showing at the 2022 World Judo Championships in Uzbekistan's capital Tashkent.
Related News
Sept. 25: For judo veteran Lien Chen-ling, fourth time the charm at Asian Games 
Sept. 25: Taiwan 'Queen of Judo' Lien Chen-ling triumphs with 'never say die' spirit
Sept. 24: Olympic medalist bags Taiwan's first ever Asian Games Judo gold
Sept. 24: Taiwan opens Asian Games medal account with taekwondo bronze
View All