INTERVIEW
/
Taiwanese-American hoop siblings make mark in 'second home'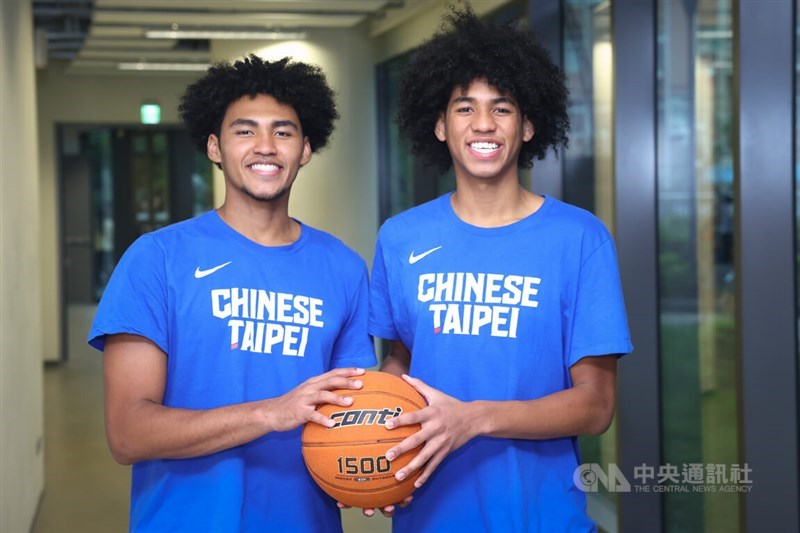 Taipei, Aug. 19 (CNA) It was hard for fans not to notice the two U.S. college basketball prospects of mixed Taiwanese-American heritage commanding the court for Taiwan's Team B at the 2023 William Jones Cup invitational in Taipei this August.
The Hinton brothers, 20-year-old Adam and 17-year-old Robert, combined for 30 of the team's 59 points in a drubbing against NCAA Division I outfit the UC Irvine Anteaters, making them the only two players on the second-string national team to reach double digits.
Another highlight came in Thursday's game against Qatar, when Robert - a four-star standout ranked top 100 among the high school students in the U.S. - threw a tomahawk dunk on a fast break launched by his steal.
But it is something bigger than basketball that brings the brothers back to their "second home," Taiwan.
More than basketball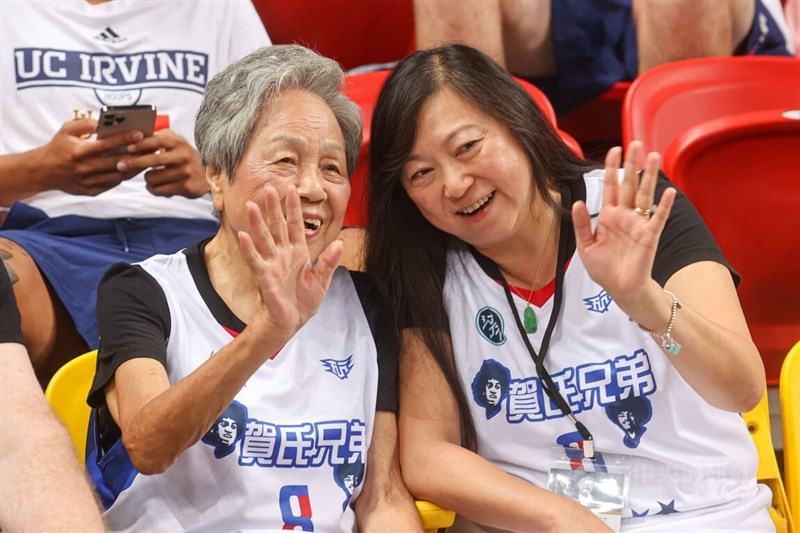 Born to an African-American father, Robert Hinton Sr., and a Taiwanese mother, Tsang Chen-cho (臧珍卓), the Hinton brothers used to visit their grandmother in Taipei once or twice every year until seven years ago.
"Every time coming back there's so much nostalgia, especially that seven-year gap of not being able to come back. We've changed so much but it's like some parts of Taiwan, like going back to our grandma's home especially, are still the same," Adam, a sophomore at NCAA Division I school Cornell, told CNA Thursday.
Those previous stays, usually lasting from a week to 10 days, took Adam and Robert to sights such as the National Palace Museum, Taipei 101 and night markets, which the brothers said helped them build a strong connection with Taiwanese culture.
"My mom has definitely helped me and my brother embrace our Taiwanese side. And we love everything about the culture, especially the food."
Chicken heart, stinky tofu and rice roll are all among the brothers' favorites, with Robert revealing that he ate xiaolongbao for breakfast for two weeks during his stay in Taiwan this year as the hotel kept offering them.
Adam and Robert said they are blessed to have "two amazing parents" that allowed them to thrive in a diverse community free from discrimination.
"The thing that [my parents] have always stressed with us was character, so I feel like we have very strong senses of identity," said Adam.
National team prospects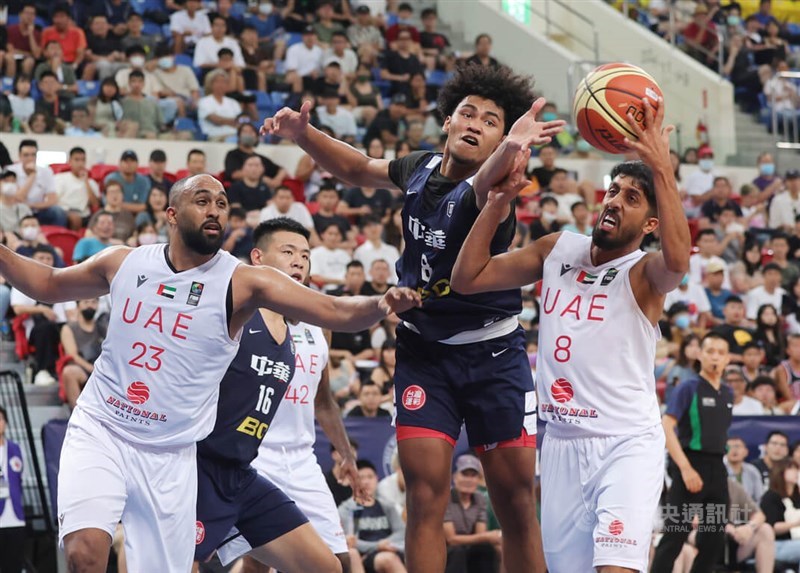 The seven-year gap, extended by the pandemic, was quickly bridged after the Hintons touched down in Taiwan in mid-July.
With Adam already turning out in U.S. college basketball's top division, and Robert having announced his intention to follow in Jeremy Lin's (林書豪) footsteps and attend NCAA Division I Harvard, the brothers have been tipped as future stars for Taiwan's national team.
Both of them will be able to represent Taiwan without occupying the spot for naturalized players because they acquired Taiwan's ID card before they turned 16, thanks to the Chinese Taipei Basketball Association's notifying the Hintons in 2018.
Their first experience playing in front of a home crowd in Taiwan has been "amazing," the brothers said, with one highlight being a fan who gifted them figurines from the animes "One Piece" and "Naruto."
In unison, the brothers said they "don't want to leave" Taiwan and are looking forward to coming back next year.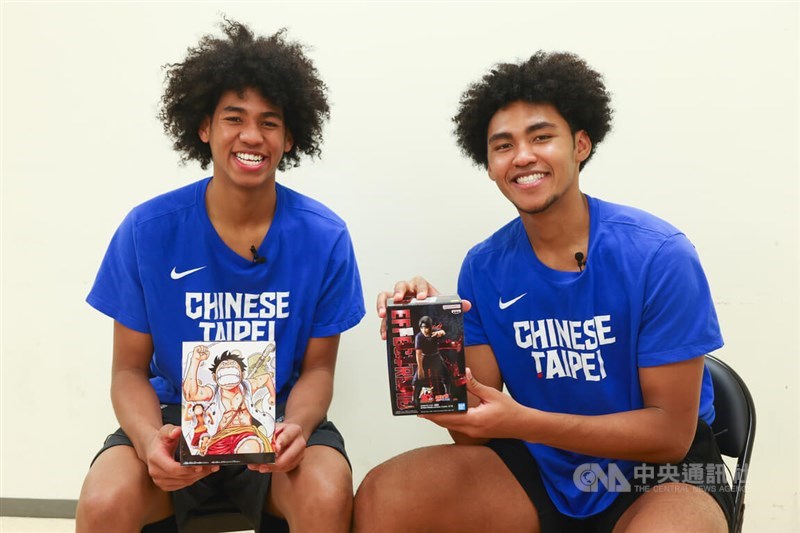 Life beyond basketball
While the NBA is their top priority as basketball players, Robert and Adam said they have dreams outside the sport.
Making it to the NBA is still a dream for the Hinton brothers, but given the uncertainties the future holds and their experience of playing in Taiwan, Robert said he would keep his options open.
Adam, who has ambitions to become a doctor, said that academic success and success in the sport do not inhibit each other but "can actually build off of each other."
As for Robert, who wants to make an instant impact on the court for Harvard, becoming a lawyer would also be a dream come true.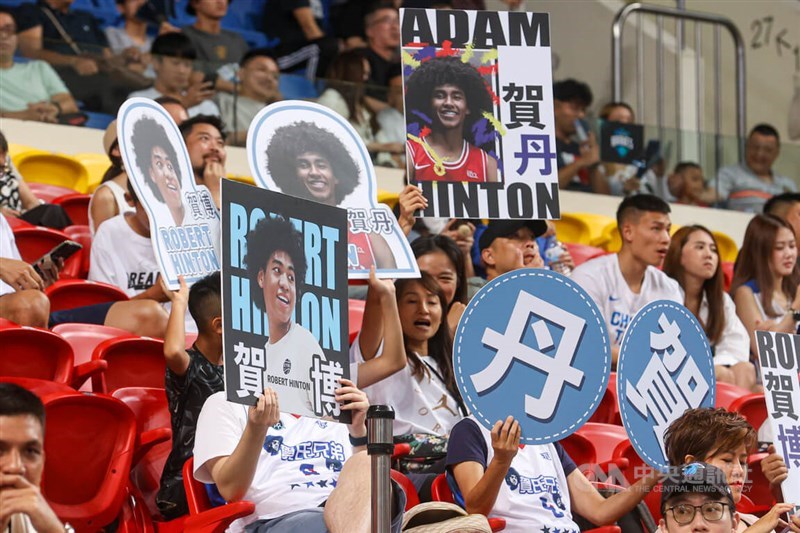 View All