Taiwanese tree climber surprises herself at Asia-Pacific event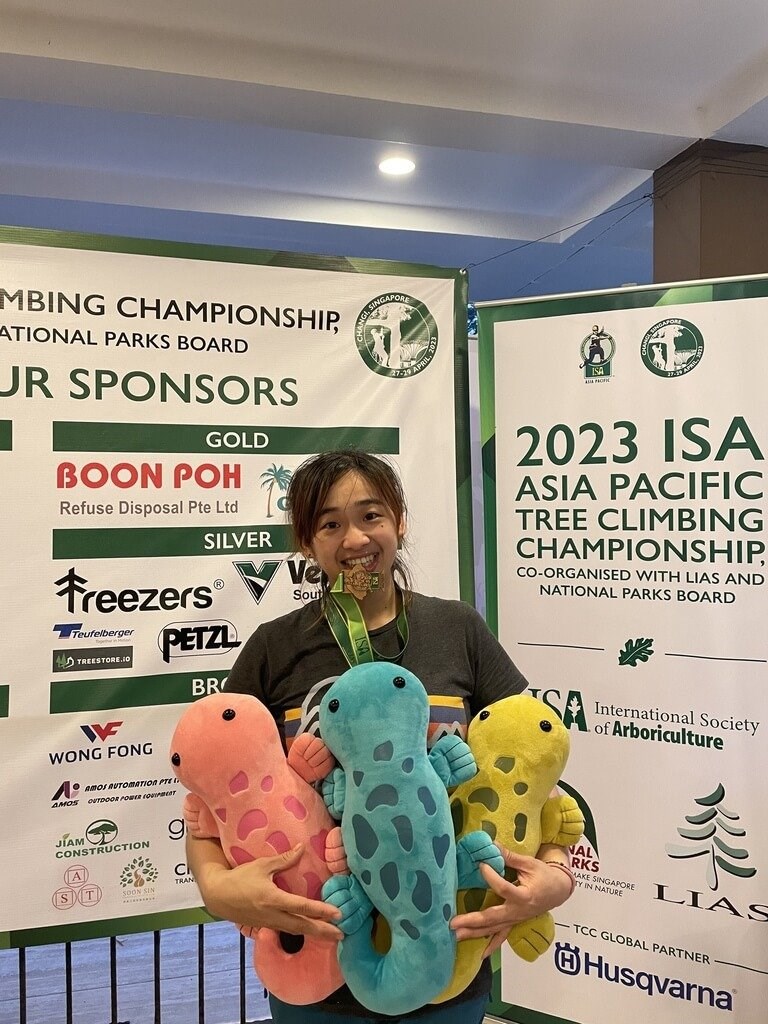 Taipei, May 21 (CNA) Hsu Ren-han (許荏涵), Taiwan's first "Certified Tree Worker Climber Specialist" who was just happy to be a part of the Asia Pacific Tree Climbing Championship 2023, surprised even herself with a strong finish in the event.
The relatively obscure sport has been typically dominated by athletes from outside Asia, so it was no surprise that the championships, held at the end of April in Singapore, were dominated by climbers from Australia and New Zealand.
"I knew I was going to lose but still wanted to participate," Hsu said earlier in May in an interview with CNA, acknowledging that Taiwan is relatively behind countries outside Asia in the field.
So when she finished third in one of the five preliminary events that determine which athletes advance to the final round, she was stunned.
"I didn't realize it was me when they announced the winners," said Hsu, who obtained her certification from the International Society of Arboriculture (ISA) in 2017.
As is the case with most competitive tree climbing, the preliminary round in the Singapore competition featured five events, called aerial rescue, belayed speed climb, ascent, throwline, and work climb.
Hsu performed well in the ascent event, a speed event that tests how quickly a competitor can set up a climb from the ground to a bell suspended from a branch more than dozen meters in the air, make the climb, and then change over to a descent system.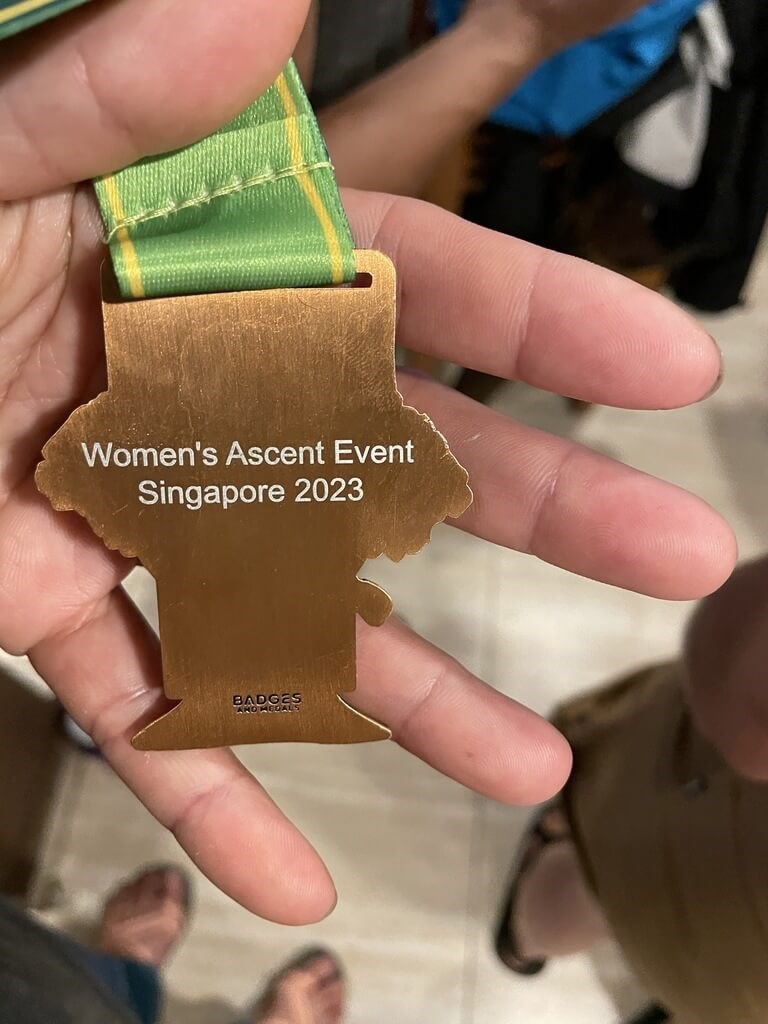 Hsu finished in third with a time of 27.82 seconds, behind Jess Hamer of Australia (11.77 seconds), who eventually placed second in the final round, and Samantha Fraser of New Zealand (26.75 seconds), who took third in the final round.
Hsu also ranked fifth among 19 participants in the women's division after the five preliminary events, which was not high enough to send her into the championship round, called the Master's Challenge, but still a strong ranking.
She told CNA that her hope for the competition was simply to meet contestants from other countries and observe the techniques they used.
Though the Taiwanese tree climbing specialist has fared well in more local events, finishing first in the Malaysia Tree Climbing Gathering and second in the Hong Kong Tree Climbing Championship, both in 2018, she has rarely made an impact in international events.
She admitted to often feeling frustrated after competitions, second-guessing herself on what she could have done better, but Hsu said she still looked forward to challenges at the international stage so she can get better.
Born in 1994, Hsu's interest in the sport goes beyond competing. She hosted a female-only tree climbing camp in Taiwan in 2020 in the hope that the camp could inspire more women to join her unique, albeit rather obscure, profession.
"The view you have on top of a tree and the breeze you feel" is worthy of a try, Hsu said, expressing her ambition to one day become Asia's "queen of trees."