Yu Chang makes Red Sox roster, hits double in spring training game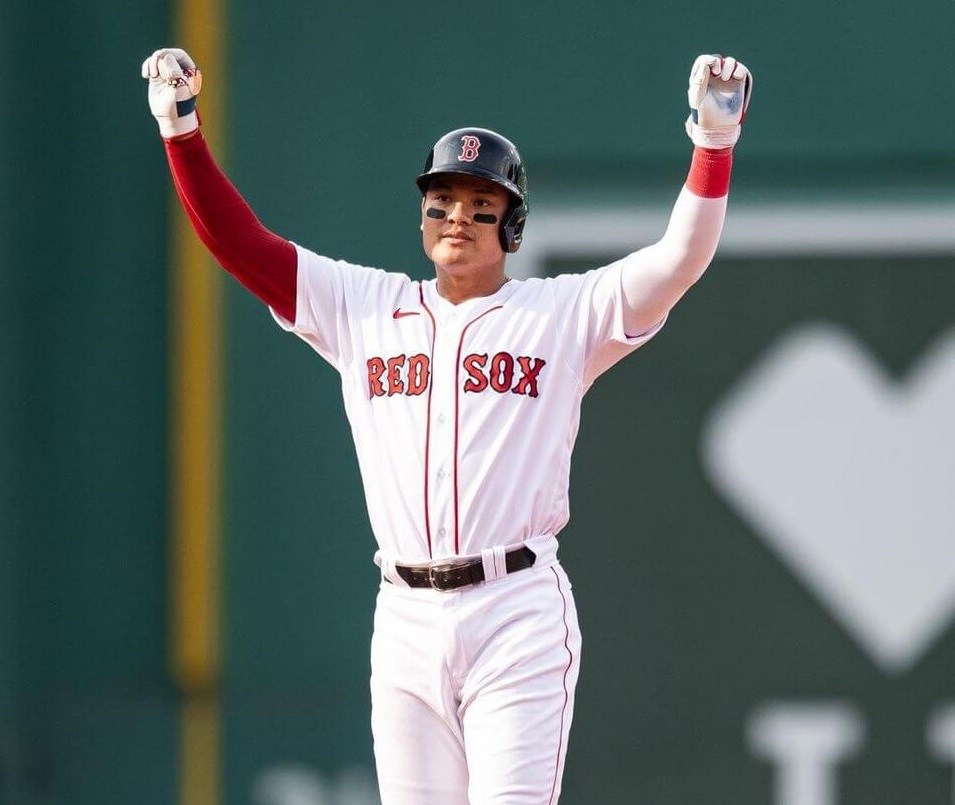 New York, March 27 (CNA) Taiwanese slugger Yu Chang (張育成) has clinched a spot on the Boston Red Sox's opening day roster after bouncing around the U.S. Major Leagues in 2022.
The Red Sox announced Monday that Chang had made the team as a utility infielder after it optioned infielder Bobby Dalbec to Triple-A Worcester.
Chang signed a one-year US$850,000 contract with the Red Sox in February after finishing the 2022 season with the club and appearing in 11 games.
Though he only hit .150 in 26 plate appearances, he drew five walks and had an on-base percentage of .346.
Before playing for the Red Sox, he also spent time with the Cleveland Indians, the team he had been with from 2019 to 2021, the Pittsburgh Pirates and the Tampa Bay Rays during the 2022 season, hitting .208 in 69 games.
He made a name for himself, however, at the 2023 World Baseball Classic (WBC) playing for Taiwan.
The 27-year-old from Taitung County was Taiwan's top slugger during the WBC and named the MVP of Pool A, hitting .438 (7-for-16) with two home runs and eight RBIs in four games.
That performance may have influenced Boston's decision given that Chang did not play his first spring training game until Monday when the Red Sox played the Atlanta Braves in North Port, Florida.
Chang started as the team's second baseman and had a double in three at-bats.
Hitting ninth, he was retired on a deep fly ball to center field in the third inning, then doubled to left field in the sixth inning to give the Red Sox their first hit of the game.
In the eighth, he reached on an error by Braves' third baseman Luke Waddell and was pulled for a pinch-runner. The Red Sox ended up losing the game 6-1.
Related News
March 13: From attempted no-show to Taiwan hero: Yu Chang's WBC redemption
March 13: Taiwanese slugger named WBC Pool A MVP