Taiwan paddlers win bronze in men's doubles at WTT Singapore Smash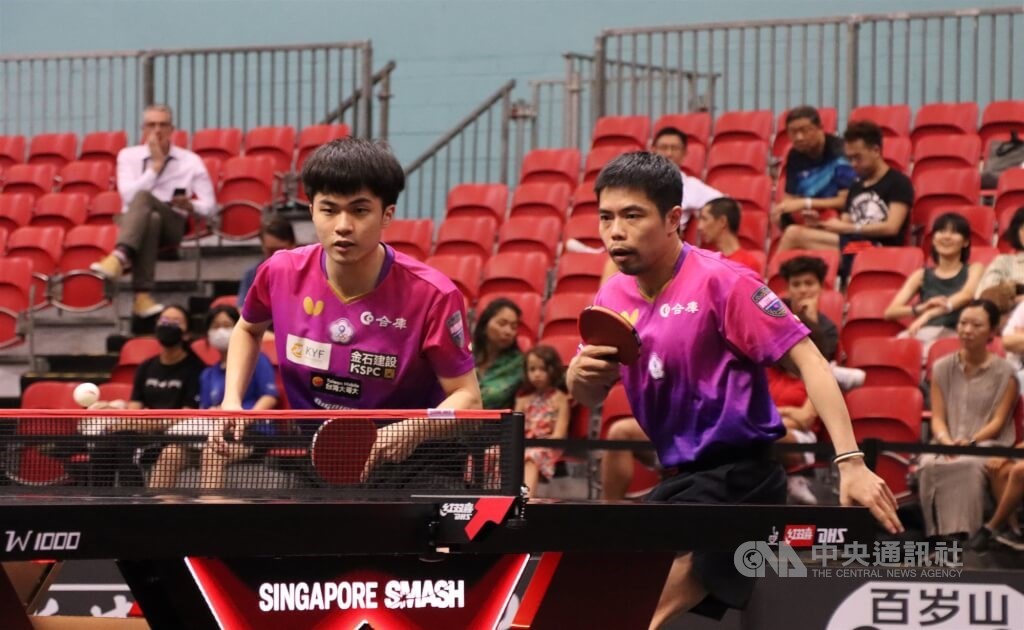 Taipei, March 18 (CNA) Taiwan's Lin Yun-ju (林昀儒) and Chuang Chih-yuan (莊智淵) clinched a bronze medal in the men's doubles at the World Table Tennis (WTT) Singapore Smash on Friday, after their semifinal match against a South Korean pair.
Lin and Chuang were bested by Jang Woojin and Lim Jonghoon 13-11, 6-11, 13-11, 11-5, in a match that lasted 47 minutes, dashing the Taiwanese hopes of competing for the gold medal.
In the first game, Lin and Chuang established an early 10-8 lead, but they failed to hold that advantage and lost 11-13 to the Koreans. The Taiwanese rallied in the second game, regaining their momentum, to win 11-6 and tie the match.
However, the world No. 3 ranked South Korean duo continued to force the pace, and they closed out the next two games 13-11 and 11-5 to take the match.
Lin and Chuang came away with a bronze medal, as did the Japanese pair Yukiya Uda and Shunsuke Togami, who lost to a Chinese duo in the other semifinal match on Friday.
The WTT Singapore Smash 2023, which is being at the Singapore Sports Hub, concludes Sunday.