CPBL's Rakuten Monkeys sign Korean cheerleader Lee Da-hye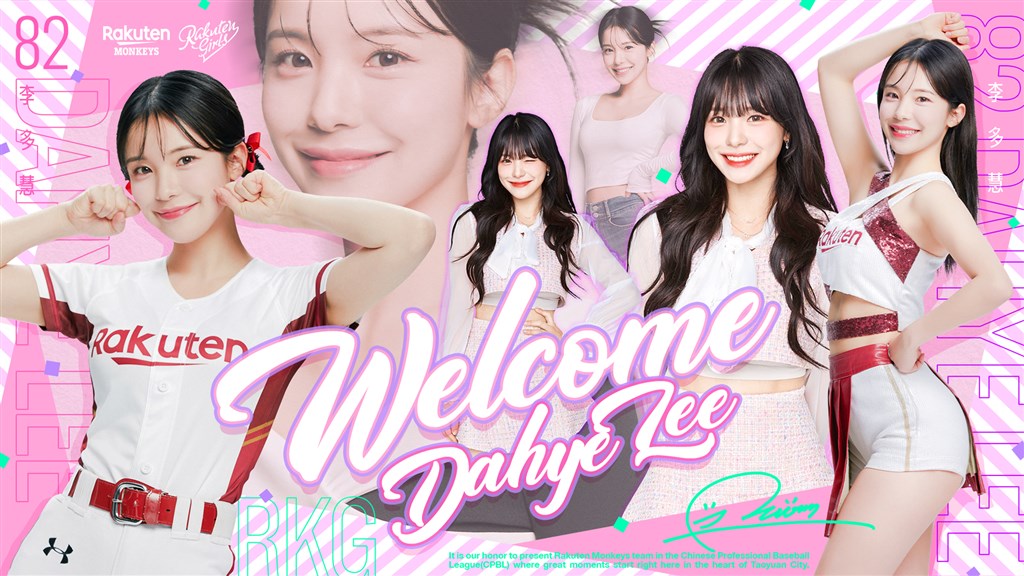 Taipei, March 17 (CNA) Fresh from stealing the spotlight at the 2023 World Baseball Classic (WBC), Taiwanese cheerleading pushed ball players off the sports pages again on Friday after the Taoyuan-based Rakuten Monkeys announced the signing of Korean cheerleader Lee Da-hye.
Lee, a former member of the Korean Baseball Organization's (KBO) Kia Tigers' cheerleading squad, confirmed her move to Taoyuan and the Chinese Professional Baseball League (CPBL) in an Instagram post.
"Last December, I received an offer from the Rakuten Monkeys. It's not an opportunity that every cheerleader can have. I thought about it, and at the end of my thoughts, I decided to transfer (to Taiwan)," Lee wrote, calling the transfer a "difficult decision."
In an earlier press statement, Lee said she was "thankful for the stage offered by the franchise and being able to join the Rakuten Girls. It's a chance for me to spread the Korean cheering culture and learn Taiwan's cheerleader culture. I hope you guys like my cheerful smile."
Lee said she would take this opportunity to go overseas as a stepping stone and a chance to grow.
The 23-year-old Korean, one of the most popular cheerleaders in South Korea, made her debut with the Tigers in 2019.
The ensuing "Lee Da-hye mania," however, played a role in her eventual departure from the Tigers last October.
Shortly before Lee left the Tigers, the leader of the KBO team's cheerleading squad implied that Lee was seeking to upstage the ballclub's players by releasing the squad's schedule and taking pictures with fans.
Lee left the Tigers soon afterward.
Regardless, Lee seemed more than welcome by Taiwanese baseball fans, with many online joking that her signing would prove to be the Monkeys' most important off-season upgrade.
Following the Taoyuan team's announcement, Lee's Instagram followers increased by nearly 30,000, with this number expected to get even higher once she makes her debut above the Monkeys' dugout against the Wei Chuan Dragons on April 14.