Taiwan tops medal table at Badminton Asia Junior Championships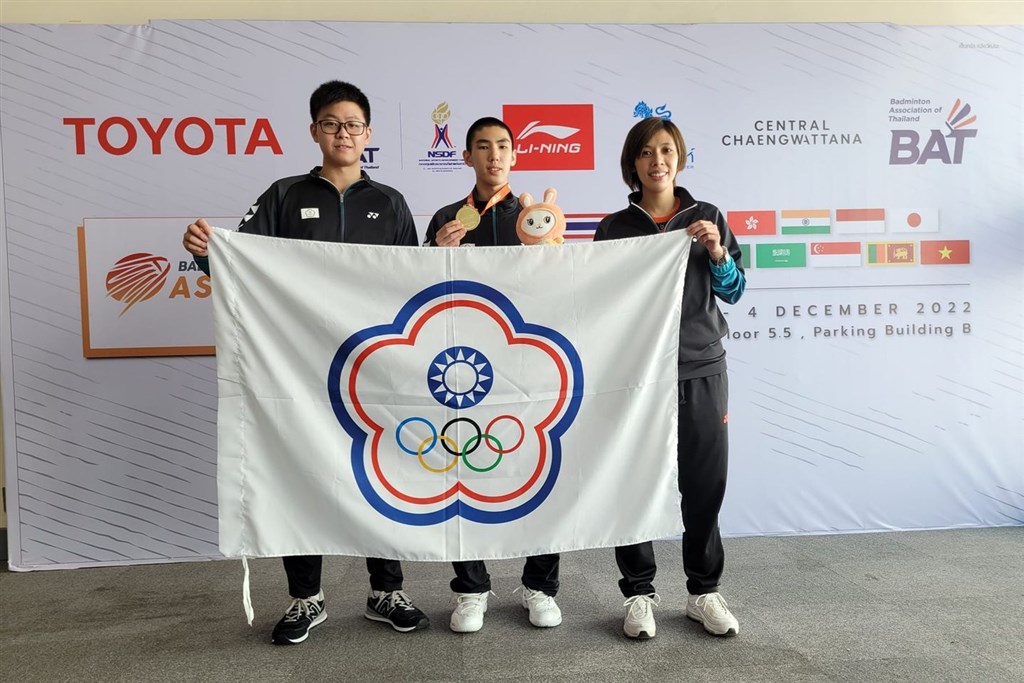 Taipei, Dec. 5 (CNA) Taiwanese athletes bagged five golds and four bronze at the Badminton Asia Junior Championships in Thailand to secure first place in the tournament's medal table.
Taiwan's first gold came on Sunday, when Yih Chung-hsiang (易仲祥) defeated India's Anish Danei Thoppani 21-8, 22-24, 21-19 in the U-15 men's singles final.
Meanwhile, Huang Tzu-yuan (黃子源) and Kung Chia-yi (龔嘉誼) won the U-15 mixed doubles title, with Su Wei-cheng (蘇偉誠) finishing first in the U-17 men's singles competition.
This was followed by golds for U-17 men's doubles pairing Lai Po-yu (賴柏佑) and Lin Yi-hao (林億豪), and U-17 mixed-doubles duo Bao Xin Da Gu La Wai (寶昕‧達古拉外), Hsieh Mi-yen (謝宓妍).
Gold medals aside, Taiwan also bagged four bronze medals -- awarded to both losing semifinalists -- in the U-15 men's singles, U-15 men's doubles, U-17 men's doubles U-17, and U-17 mixed doubles U-17.
The Badminton Asia Junior Championships 2022, held from Nov. 29-Dec. 4, brought together 522 badminton players from 15 countries, including 40 from Taiwan, to compete for titles at the U-15, U-17, and U-19 level.