P. LEAGUE+ & T1 LEAGUE
/
Kaohsiung Aquas go top of basketball's T1 LEAGUE
Taipei, Dec. 5 (CNA) The defending champion Kaohsiung Aquas followed up a 120-90 win over the Taichung Suns Saturday with a 130-109 victory Sunday against the Taoyuan Leopards to go top of Taiwan's professional T1 basketball league.
The Aquas, winner of the T1 LEAGUE's inaugural season, now lead the six-team standings with a 5-2 record after the latest wins at the Kaohsiung Arena.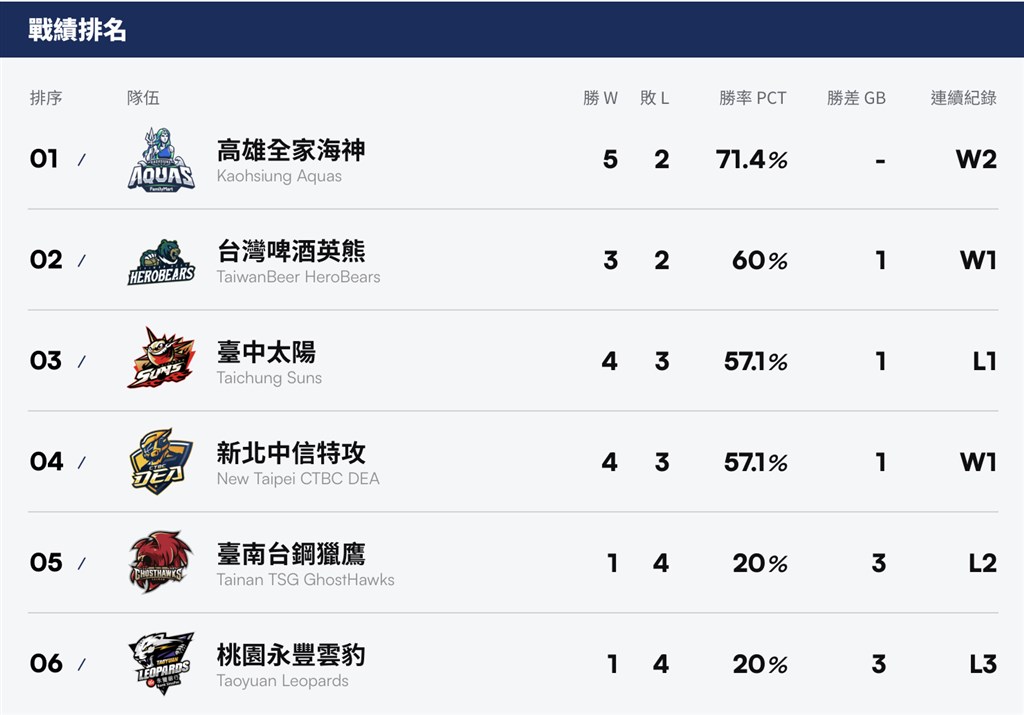 On Sunday, the Aquas powered ahead with a 15-point lead 40-25 at the end of the first quarter, with the Leopards trailing 66-49 by the end of the first half.
With a comfortable cushion already established, the Aquas stayed in control for the rest of the game.
Aquas shooting guard Chiu Tzu-hsuan (邱子軒) led his team with 31 points, shooting 11-16 from the floor, including 4-7 from beyond the arc and 5-5 from the stripe.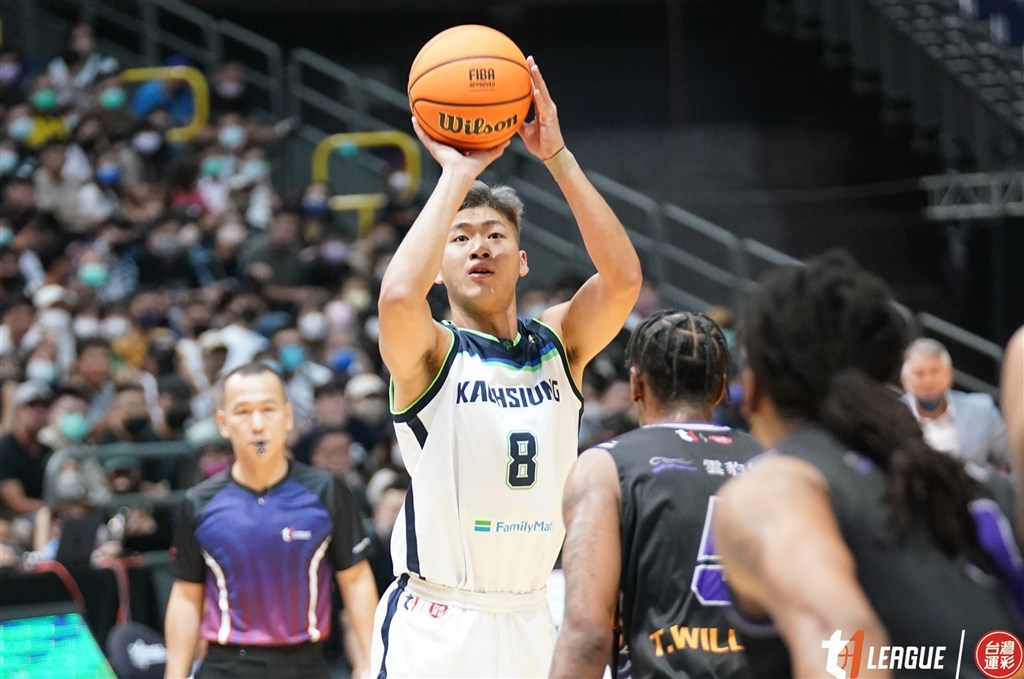 Aquas point guard Jason Brickman contributed a double-double of 20 points and 13 assists, while teammate Mindaugas Kupsas, who plays center, posted 22 points and 19 rebounds.
Despite the Aquas winning the game, Leopards small forward Troy Williams led all scorers with 37 points.
"We don't really think about ladder positions, we don't think about that at all. We think about just playing who we got to play and this weekend was about an opportunity to get two at home," Aquas head coach Brendan Joyce said at the post-game press conference.
HeroBears outhustle GhostHawks
In the T1 LEAGUE's other Sunday matchup, the Taipei-based TaiwanBeer HeroBears outhustled the visiting Tainan TSG GhostHawks 112-108 at the University of Taipei's Tianmu campus gym.
HeroBears forward Cleanthony Early ran riot over the GhostHawks' defense, scoring 56 points, five rebounds, and seven dimes, while GhostHawks center Samuel Deguara answered with 28 points, 16 rebounds, and four assists.
P. LEAGUE+'s Steelers break losing streak
In the P. LEAGUE+, Taiwan's other professional basketball league, the Kaohsiung 17Live Steelers snapped a six-game losing streak with a 115-95 win against visiting New Taipei Kings at Kaohsiung Fengshan Stadium.
Steelers forward Terrence Jones led all scorers with 33 points, while Kings center Byron Mullens led his team with 26 points.
The Kings are at the top of the six-team P. LEAGUE+ standings with a 5-2 record, while the 1-6 Steelers are bottom.
In the weekend's other P. LEAGUE+ matchup, the Taoyuan Pauian Pilots defeated the Hsinchu Jko Lioneers 94-80 on the road at Hsinchu County Stadium.
View All