Taiwan's Lin Kuan-ju sets nat'l record in 24-hour Soochow Ultra-Marathon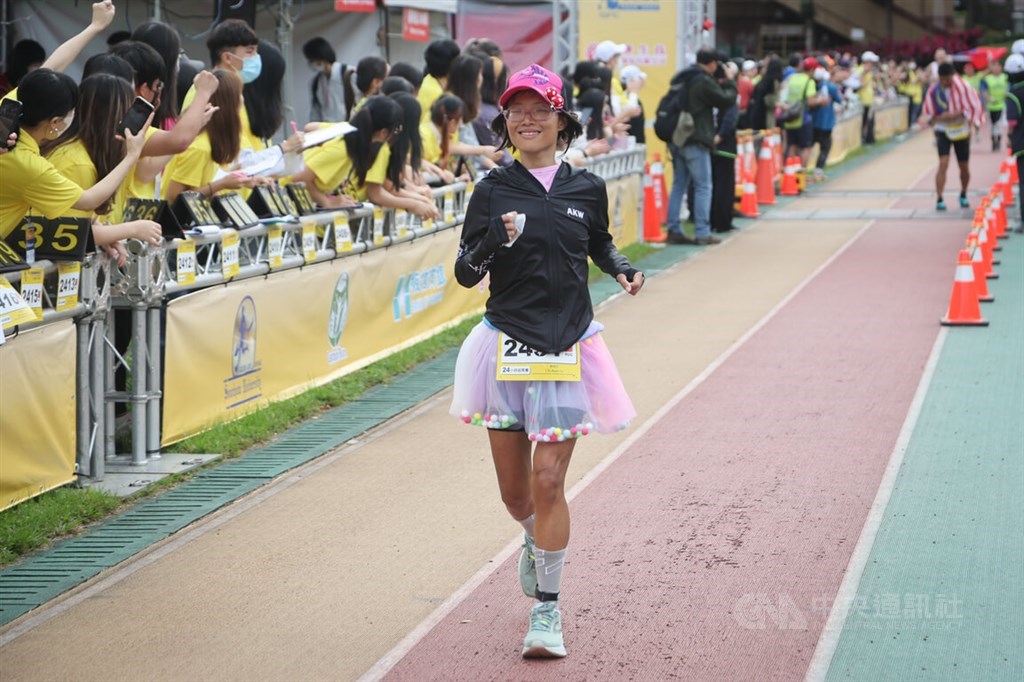 Taipei, Dec. 4 (CNA) Taiwanese runner Lin Kuan-ju (林冠汝) set a national women's record by running 228.7 kilometers in the 24-hour Soochow Ultra-Marathon in Taipei on Sunday, finishing third overall in the women's competition.
After being cancelled for two years due to the COVID-19 pandemic, this year's race attracted 31 runners from six countries, including Polish ultrarunner Andrzej Piotrowski, who in September became only the third person in history to pass the 300-km mark in a 24-hour race.
On Sunday, Piotrowski finished first in the men's competition, with a total distance of 277.2 km, followed by Taiwan's Lee Jung-fu (李榮富) and Lin Ching-hua (林慶華), who finished in second and third place, respectively, with 216.6 km and 215.6 km.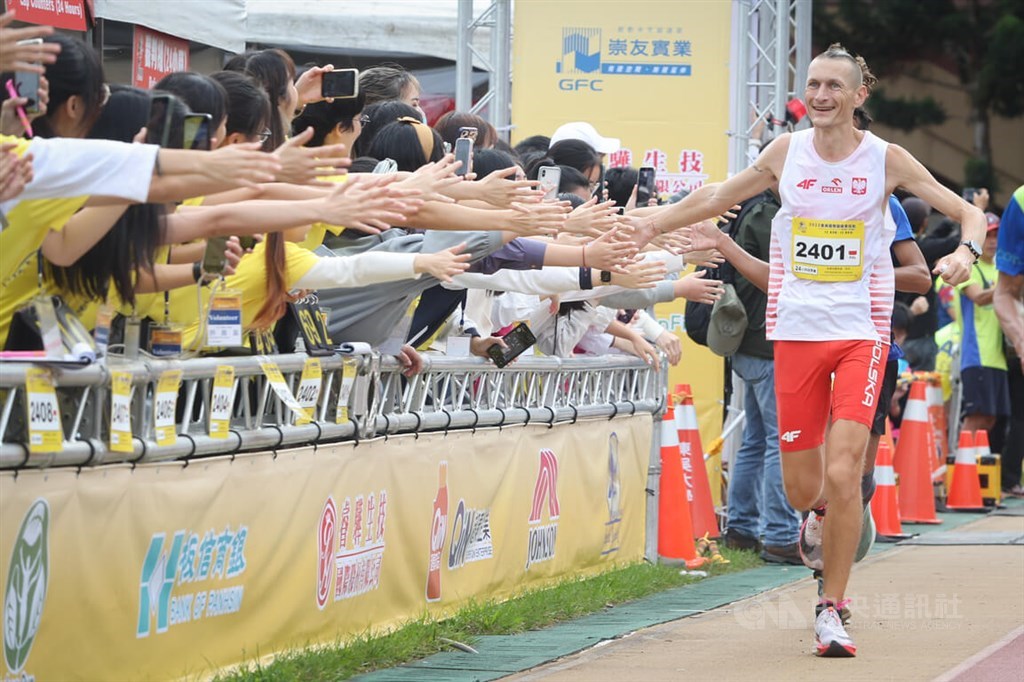 According to Lee Jung-fu, temperatures in the 24-hour race held from 9 a.m. Saturday - 9 a.m. Sunday hit a balmy 28 degrees Celsius, causing him to lose 3 kg in water weight and suffer mild dehydration.
"In the middle of the night, I had to leave the track for a while due to exhaustion," Lee said, crediting the event's volunteers for giving him the determination to finish out the race.
Meanwhile, Japan's Miho Nakata finished first in the women's competition with a distance of 256 km., followed by Japan's Aiko Kanematsu in second place with 245.6 km and Taiwan's Lin Kuan-ju in third with 228.7 km.
Lin Kuan-ju, who is known for running races in a pink tutu, said she drew inspiration from the race volunteers and her "super-strong" Japanese competitors.
Realizing she was on pace to break a national record, Lin said she felt overwhelmed in the last ten minutes of the race, which she finished by "running and crying tears of emotion and relief."