P. LEAGUE+ & T1 LEAGUE
/
Former NBA star Dwight Howard arrives in Taiwan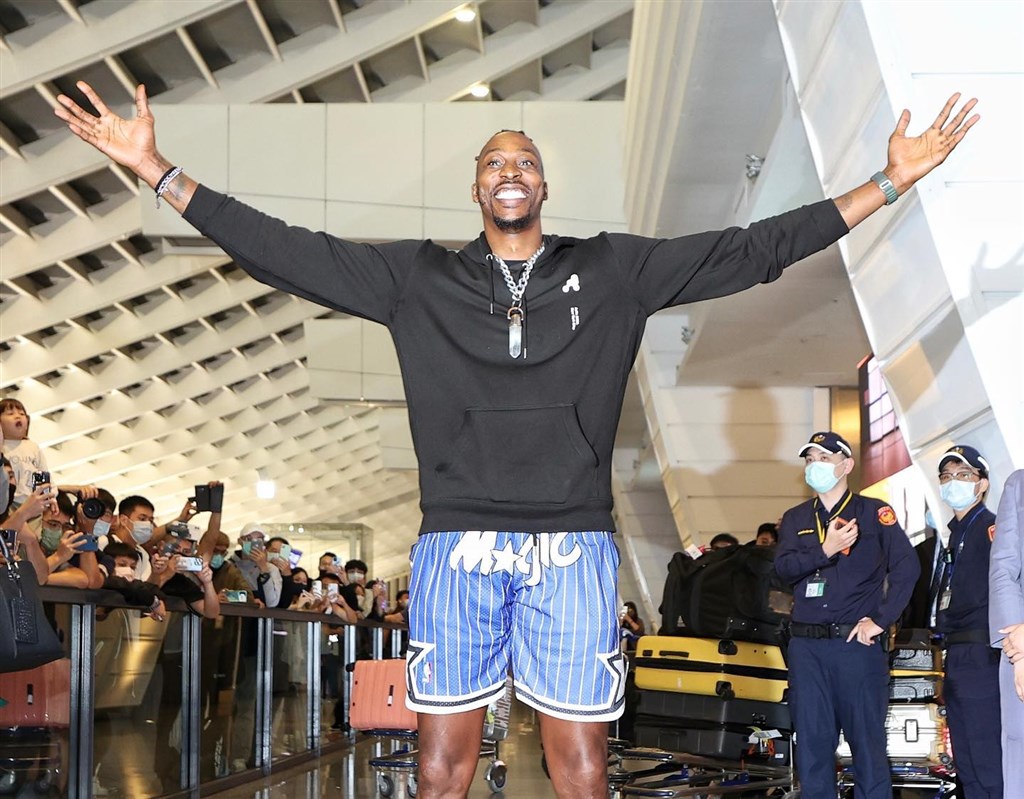 Taipei, Nov. 10 (CNA) Former NBA superstar Dwight Howard, who surprised fans by signing with the Taoyuan Leopards in Taiwan's T-1 League, arrived in Taiwan Thursday to great fanfare.
Howard's flight landed at Taoyuan International Airport at around 10:30 p.m. He signed autographs for fans before posing for photos with representatives from the Taoyuan Leopards.
"I appreciate each & every one of the people that genuinely want to see me win," Howard wrote in an Instagram post Thursday before boarding his flight to Taiwan.
"My goal is to put smiles on [people's] faces all across the world & spread positivity, so being able to play the sport I love while accomplishing that goal is a blessing. Taiwan superman is on the way," he wrote.
Howard, nicknamed "Superman," will make his first public appearance in Taiwan at a press conference on Saturday prior to the Taoyuan Leopards' workout.
Howard will wear his signature number "12" as a Leopard this upcoming season, Taoyuan Leopards General Manager Bret Su (蘇翊傑) told reporters on Tuesday. However, Su refused to reveal too much information, urging Taiwan basketball fans not to miss Saturday's press conference.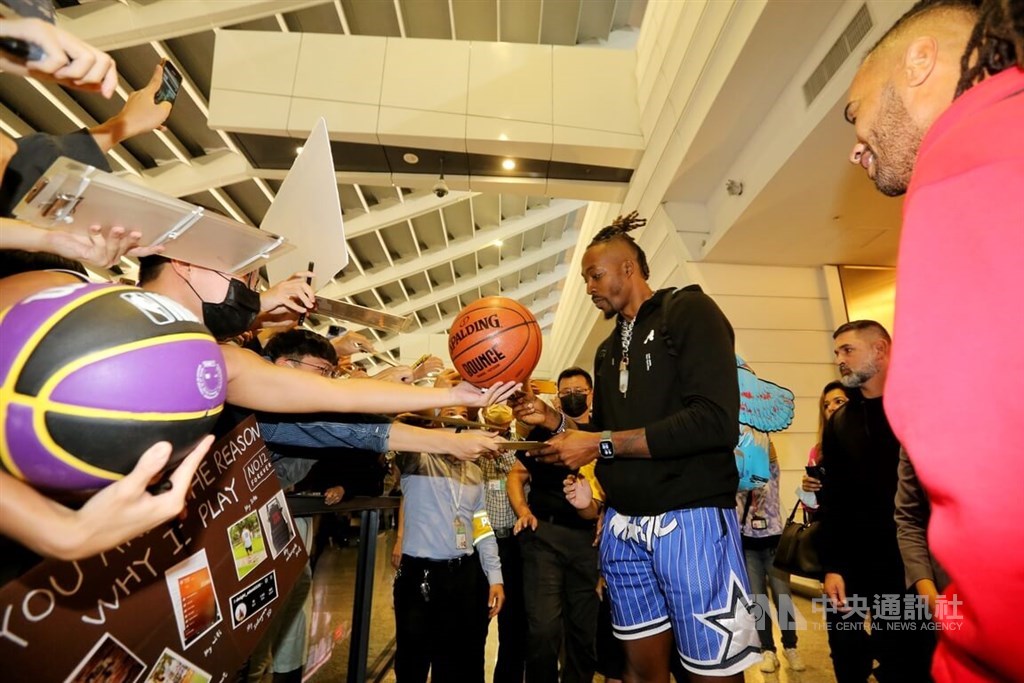 Howard made four short stops in Taiwan in 2005, 2010, and 2013, but this is the first time he will play for a Taiwan professional franchise.
According to Su, the 36-year-old veteran has agreed to play for the Leopards for an entire season for a historical-high salary of more than US$200,000 per month.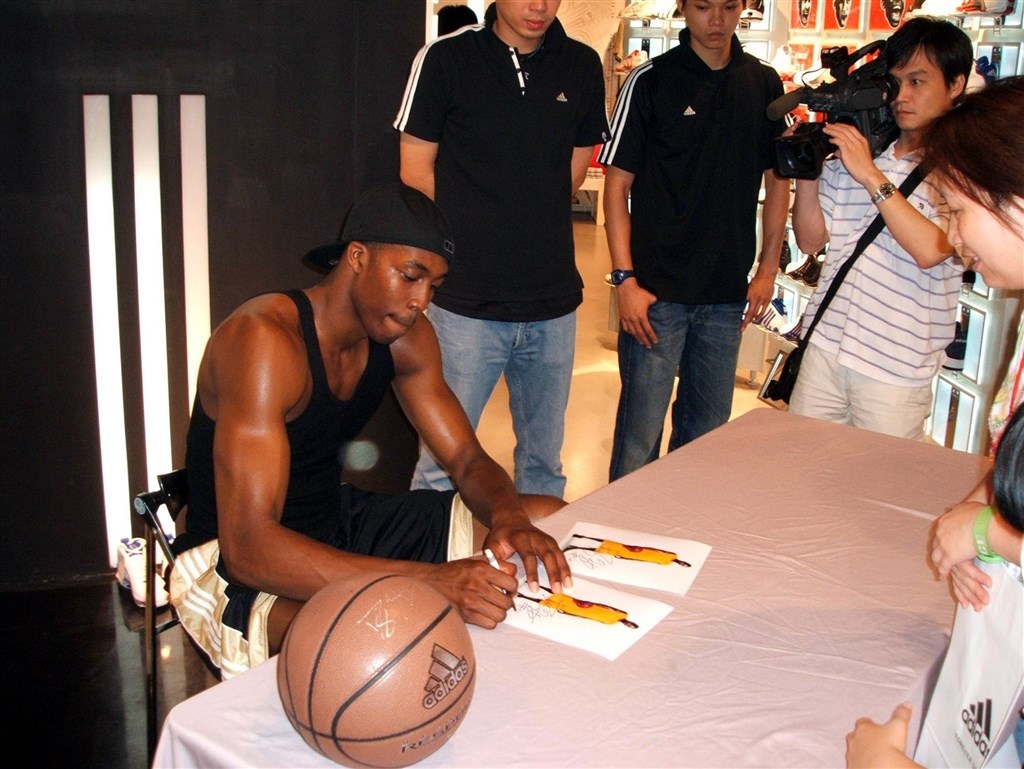 Related News
Nov. 17: English commentary set for Dwight Howard's weekend debut in T1 LEAGUE
Nov. 15: Dwight Howard tours Taoyuan night market, samples chicken butt on a stick
Nov. 10: Dwight Howard effect: Taoyuan Leopards sell out four home games
Nov. 8: Former NBA star Dwight Howard to play professionally in Taiwan
View All