Judo heartthrob first Taiwanese man to medal at World Judo Championships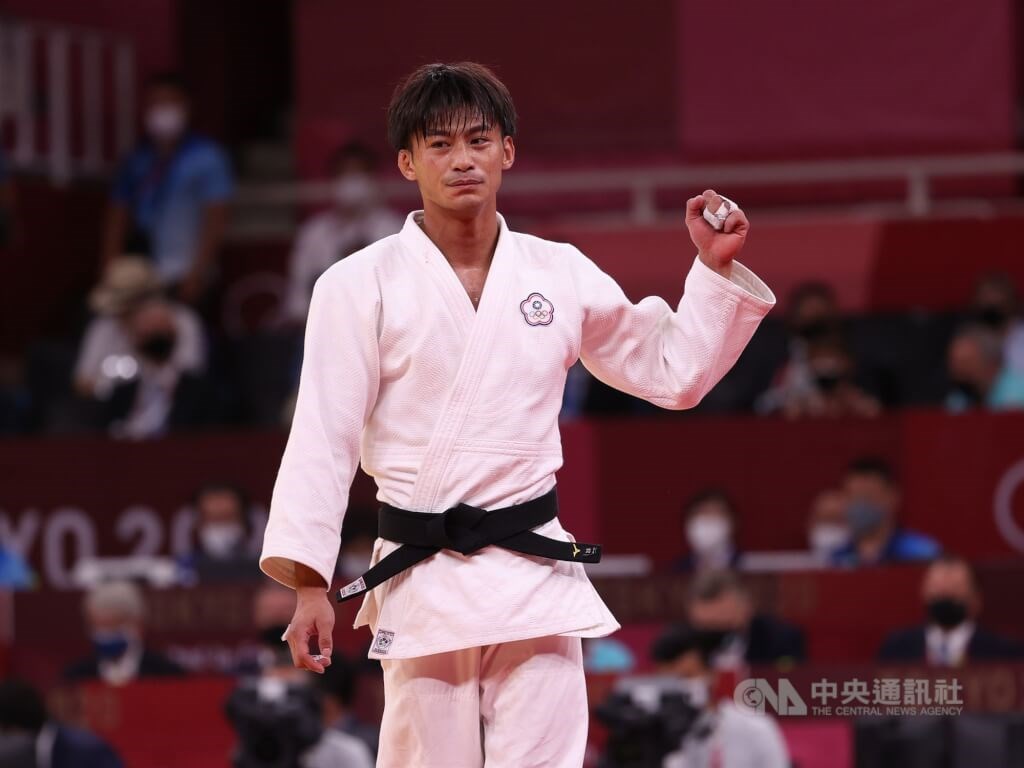 Taipei, Oct. 6 (CNA) World No. 1 judoka Yang Yung-wei (楊勇緯) of Taiwan won the bronze medal at the 2022 World Judo Championships on Thursday, becoming the first Taiwanese man to win a medal in the history of the competition.
After receiving a bye in the first round of the extra-lightweight men's under 60 kg event on Thursday, Yang defeated British judoka Samuel Hall in the round of 32 followed by Mongolian competitor Sumiyabazar Enkhtaivan in the round of 16.
Yang continued his winning streak in the quarter-final when he took down Kazakh competitor Yeldos Smetov, who won bronze at the 2020 Tokyo Olympics in the same weight class.
At the Olympics, Yang made history for Taiwan by winning a silver medal after losing to Japanese judoka Naohisa Takato in the final.
Yang met Takato again in Thursday's semi-final, with the same outcome, leaving him to fight Israeli judoka Yam Wolczak for the bronze medal. By winning that match Yang became the first Taiwanese man to win a medal at the World Judo Championships.
The win also marked Yang's 10th consecutive medal-winning competition since the 2020 Judo Grand Slam in Düsseldorf in Germany.
Prior to Yang, the only Taiwanese athlete to take home a medal from the championships was female judoka Chou Yu-ping (周育萍) who won a bronze medal in the under 48 kg category at the 1987 World Judo Championships in Essen, West Germany.
Yang, who turned 25 last month, became a media sensation in Taiwan when he won the country's first-ever Olympic judo silver medal last year, with local media giving him the moniker "judo heartthrob" for his looks and athletic prowess.
His popularity skyrocketed when he ended 2021 as world No. 1 in the extra lightweight class.
The 2022 World Judo Championships is being held at the Humo Ice Dome in Uzbekistan's capital Tashkent from Oct. 6 to Oct. 13, with Yang's weight class competing on Thursday.