Yang Kun-pi wins bronze in men's trap shooting at World Championships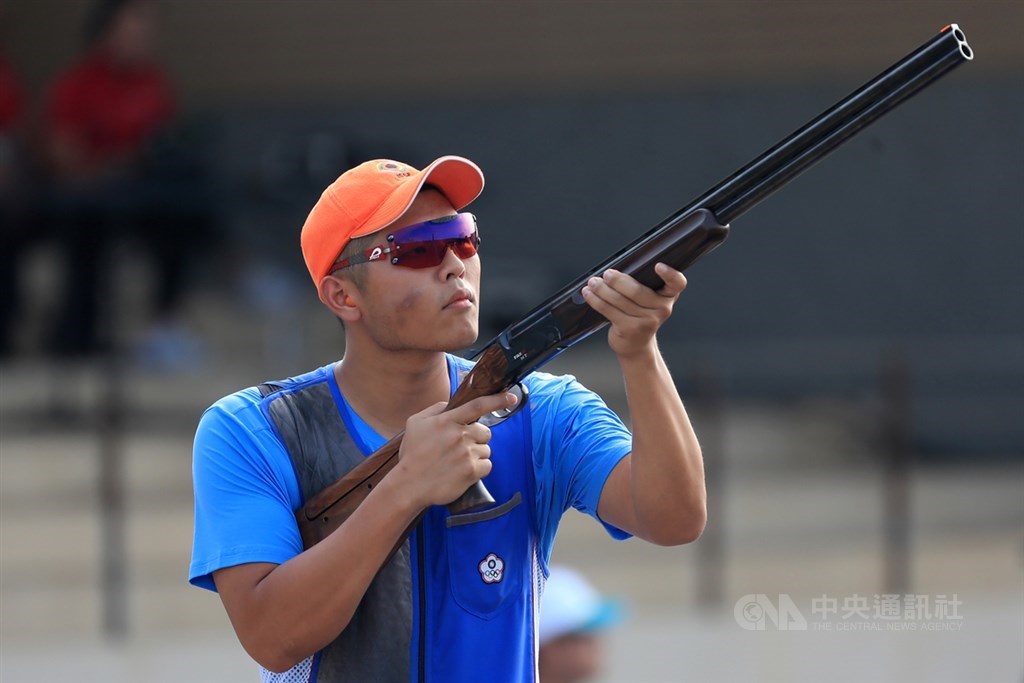 Taipei, Sept. 29 (CNA) Taiwanese shooter Yang Kun-pi (楊昆弼) finished third in men's trap shooting on Wednesday at the 2022 World ISSF Championships Shotgun in Osijek, Croatia, winning Taiwan's first-ever medal in a men's competition at the event.
Shooting down 23 of 25 clay pigeons in the four-man sudden-death shoot-off, the 24-year-old marksman eliminated India's Bhowneesh Mendiratta in the first round to finish only behind Great Britain's Nathan Hales and the United States' Derrick Scott Mein, who missed only one out of 34 pigeons to outmatch Hales' 31 in the final.
The bronze marked Taiwan's first medal at the tournament this year and meant Yang became the first-ever male medalist for the country at the tournament.
Prior to Yang's achievement, Taiwan had won three medals at the tournament, all coming solely or partly from Lin Yi-chun (林怡君), who won one gold and silver apiece at women's trap shooting and a bronze in double trap women team.
On Tuesday, Yang started strong in the trap shooting qualifier, where he finished first among the eight qualifiers for Wednesday's second round by missing only two clay birds in five rounds of 25 birds each, not missing a single shot until he pulled the trigger for the 86th time.
Yang then routed France's Clement Bourgue on the first shoot-off target in the ranking match (semi-final) tiebreaker to made his way to the final, joining other three competitors to clinch a quota spot for the Olympic Games Paris 2024.
By clinching the Olympic spot, Yang, who had also participated in the Olympic games in Rio and Tokyo, will make his third consecutive appearance at the quadrennial sports event.