Weightlifter Kuo Hsing-chun wins 3 gold medals at national championship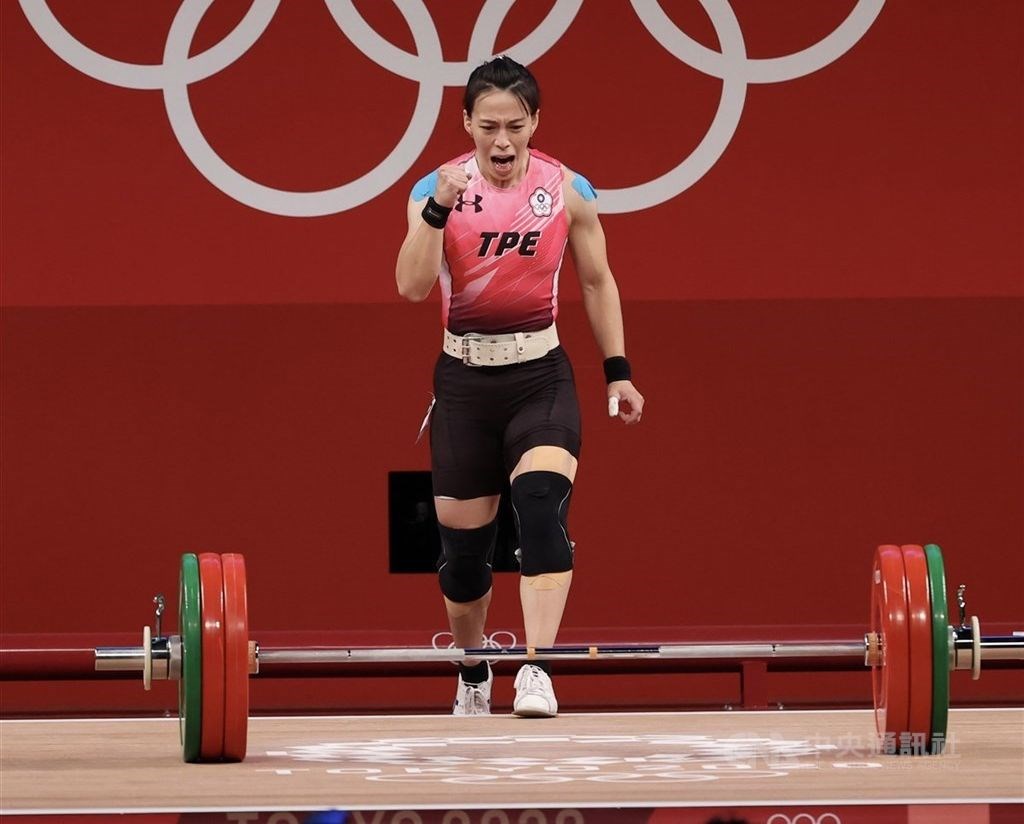 Taipei, Sept. 27 (CNA) Taiwanese Olympic gold medalist Kuo Hsing-chun (郭婞淳) clinched three golds at the National Youth Weightlifting Championship in Taoyuan on Tuesday.
Kuo, who competed in the women's 64kg division, won the golds with a snatch of 100 kilograms, a clean and jerk of 125 kilograms and a combined lift of 225kg at the championship held at National Taiwan Sport University.
The event was Kuo's first competition since winning her fifth world title last December at the International Weightlifting Federation (IWF) World Championships in Uzbekistan.
A weightlifting competition consists of two parts, including the snatch, in which an athlete lifts the bar from the floor to above the head in one movement, as well as the clean and jerk, which requires the athlete to first bring the bar up to their chest before jerking it overhead.
Athletes compete by performing each of the two lifts three times with the heaviest weights lifted in each category added together to give a combined total.
Kuo lifted 90 kg, 95 kg and 100 kg in her three attempts in the snatch event, as well as 115 kg, 120 kg and 125 kg in the clean and jerk.