New Taipei seeking Gold Label designation for annual marathon: Mayor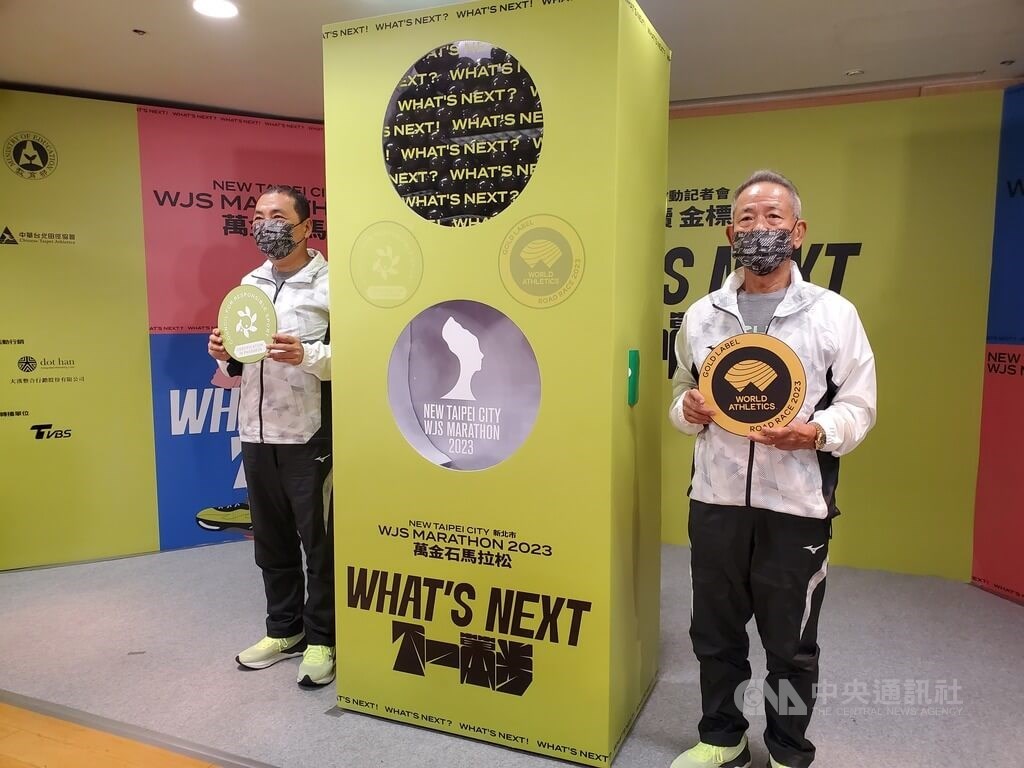 New Taipei, Sept. 26 (CNA) The New Taipei City government is applying for its annual Wan Jin Shi (WJS) marathon to be upgraded to a Gold Label road race, ahead of the 2023 event next March, city Mayor Hou Yu-ih (侯友宜) said Monday.
First held in 2003, the WJS marathon was classified in 2015 as a World Athletics Bronze Label Road Race, and three years later it gained a Silver Label designation, Hou said at a press conference at which he announced the opening of registration for next year's event.
With the 21st edition of the marathon coming up on March 19 next year, the New Taipei City government is seeking to have the race upgraded by World Athletics to a Gold Label Road Race, which would make it the first athletics event in Taiwan to gain that recognition, he said.
In addition, the city government is applying to the international Council for Responsible Sport for recognition of the WJS race as the first green certified marathon in Asia, Hou said, adding that New Taipei is working to reduce carbon emissions by 30 percent by the end of 2030 and reach net zero by the end of 2050.
Meanwhile, runners planning to compete in the 2023 marathon in New Taipei can now register for the event on the WJS website, he said.
Registration will remain open until Oct. 31, after which a draw will be held on Nov. 1 to select 6,000 athletes for the marathon and 5,000 for the 10-kilometer race, which will also be part of the WJS event, Hou said.