Taiwan finishes second at WBSC U-18 Baseball World Cup, loses to U.S.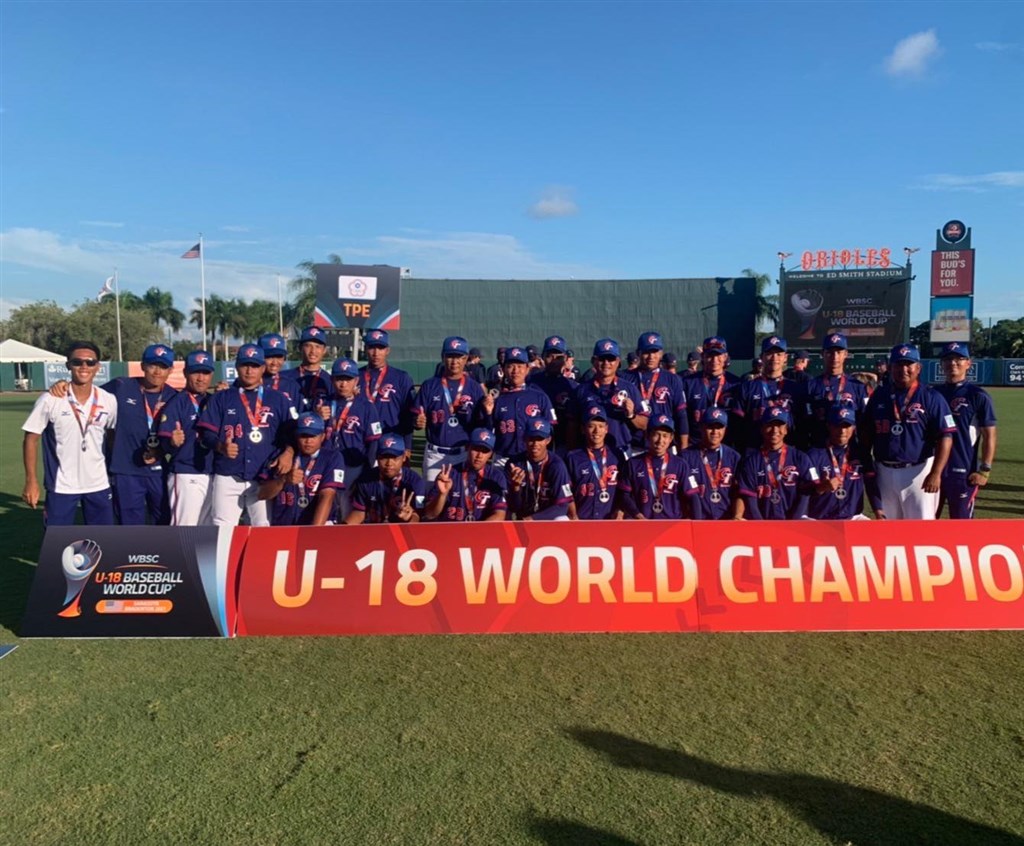 Taipei, Sept. 19 (CNA) Taiwan finished second at the WBSC U-18 Baseball World Cup in Florida after suffering a 5-1 defeat to the United States, which delivered an impressive comeback in the final on Sunday.
Competing under "Chinese Taipei," the defending champions, Taiwan, took the lead in the bottom of the second inning when third baseman Huang Chieh-hsi (黃劼希) singled off starter Matthew Dallas for first baseman Wang Nian-hao (王念好) to score.
However, the U.S. fought back starting from the top of the fourth when catcher Gavin Drake Grahovac singled to center field for designated hitter Bryce Eldridge to even the score 1-1.
The U.S. offensive continued into the top of the fifth, taking the lead when center fielder Kendall George advanced on a sacrifice hit and scored on a wild pitch.
Hopes of a Taiwan rally were severely impacted in the top of the seventh when Eldridge hit a three-run homer, sending first baseman Stone Russel and right fielder Aidan Miller back to the home plate to cap the score 5-1.
U.S. reliever Blake Mitchell, who tossed 2.2 innings, allowing one hit while striking out three batters, was credited with the win.
The 2022 WBSC U-18 Baseball World Cup was held Sept. 9-18 in Sarasota and Bradenton, Florida with the participation of six teams from around the world.
Taiwan is a three-time champion at the tournament and last won the previous edition in 2019, while the U.S. picked up its 10th world title on Sunday.
With its latest victory, the U.S. has the second most titles at the U-18 level after Cuba, which has earned 11 world titles.
Related news
Sept. 17: Taiwan shuts out Netherlands, punches ticket to U-18 Baseball World Cup final
Sept. 15: Taiwan overpowers U.S., sits on top of standings at U-18 Baseball World Cup
Sept. 14: Taiwan outscores Panama to remain undefeated at U-18 Baseball World Cup
Sept. 13: Taiwan overpowers Japan to advance in U-18 Baseball World Cup
Sept. 12: Taiwan shuts out Mexico 4-0 in U-18 Baseball World Cup
Sept. 11: Taiwan defeats Italy 2-1 in U-18 Baseball World Cup opener