Taiwan overpowers Japan to advance in U-18 Baseball World Cup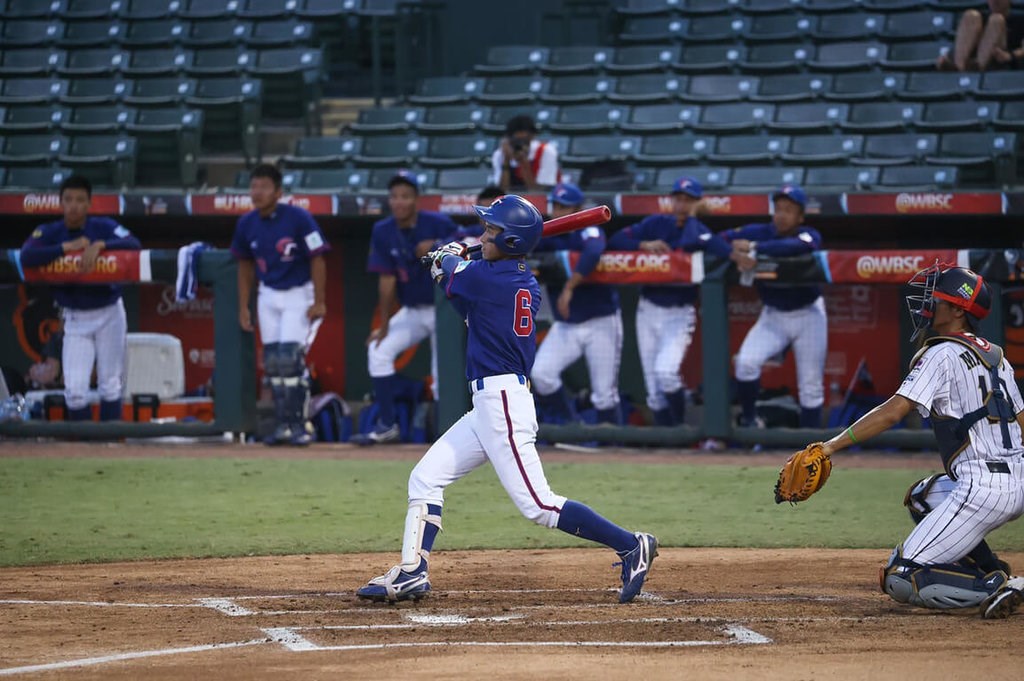 Taipei, Sept. 14 (CNA) Taiwan clinched the top spot in its preliminary group at the WBSC U-18 Baseball World Cup in Florida on Tuesday and advanced to the next round of the tourney after beating Japan 9-2.
Taiwan was paced by starter Lin Shen-en (林盛恩), who gave up only one run on three hits in five innings pitched, and the hitting of second baseman Cheng Chun-wei (鄭俊瑋), who drove in five runs with a double and triple in the early innings.
The win gave Taiwan a 4-0 record in Group B play with a game still left against Panama on Wednesday, leaving it first in the group ahead of Japan, which finished the preliminary round at 4-1.
More importantly, Taiwan will likely have a 2-0 record at the start of the six-team Super Round by virtue of carrying over Group B victories against Japan and Mexico, which are also poised to advance to the next round.
In the Super Round, Taiwan, Japan and Mexico will play games against the top three teams from Group A, likely to be the United States, South Korea and the Netherlands, and the two teams with the best round-robin record will vie for the World Cup title.
Prior to Tuesday's win, Taiwan had beaten Italy 2-1, Australia 13-2, and Mexico 4-0.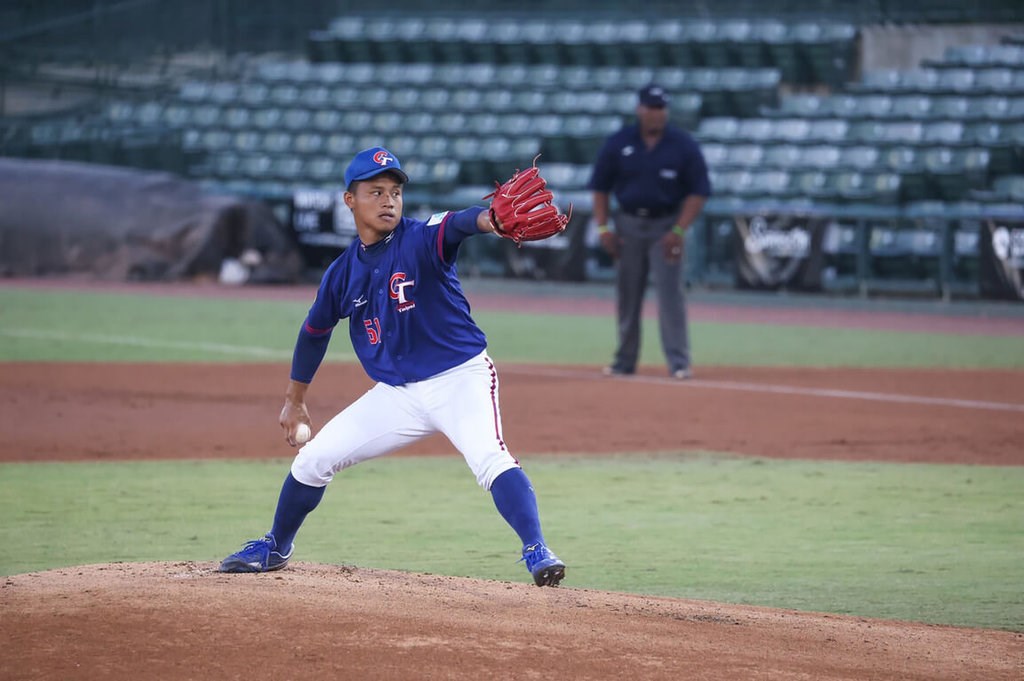 Taiwan put Tuesday's game away in the first three innings. While Lin was shutting down Japanese batters, Cheng sparked four-run rallies in consecutive innings to give his team a comfortable 8-0 edge.
In the second, Taiwan loaded the bases on a single and two walks, and Cheng cleared them with a two-out triple, before being driven home on a base hit by left fielder Chiu Hsin (邱鑫).
An inning later, center fielder Lin Chia-wei (林佳緯) drove in a run with a single to left, and an error by Japan gifted Taiwan another run.
Cheng then came up again with the bases loaded and two outs and knocked in two more runs with a double down the left field line, giving Taiwan an insurmountable 8-0 lead.