Chan Hao-ching loses in Silicon Valley Classic women's doubles final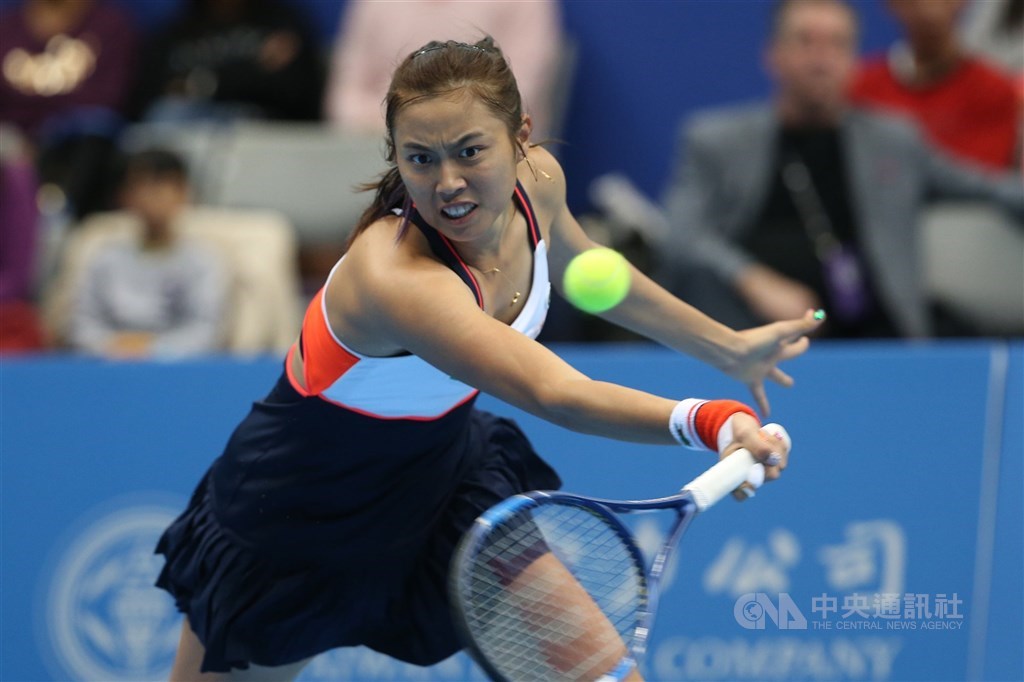 Taipei, Aug. 8 (CNA) Taiwanese tennis player Chan Hao-ching (詹皓晴) and Japanese partner Shuko Aoyama finished runners-up in the women's doubles of the Mubadala Silicon Valley Classic Sunday after losing 7-5, 6-0 to China's Xu Yifan (徐一璠) and Yang Zhaoxuan (楊釗煊).
The unseeded Chan and Aoyama surrendered a 5-3 advantage to concede the first set, and Xu and Yang executed a clinical sweep in the second to secure victory in the WTA 500 tournament, which was held at the San José State University Tennis Center from Aug. 1-7.
Despite Sunday's defeat, Chan and Aoyama scored some impressive victories en route to the final, dispatching the third-seed pairing of Desirae Krawczyk and Demi Schuurs in the quarterfinals; and second seeds Gabriela Dabrowski and Giuliana Olmos in the semifinals.
Chan and Aoyama will have a chance to exact some revenge against Xu and Yang as early as this week in the first round of the doubles at the WTA 1000 National Bank Open in Toronto.