Taiwan outscored by Venezuela after extra inning in U-12 Baseball World Cup
Taipei, July 31 (CNA) Taiwan was outscored by Venezuela 10-8 in 7 innings after the game was tied in the sixth on Saturday, giving the East Asian side a 1-1 record on the second day of the 2022 WBSC U-12 Baseball World Cup in Tainan.
Competing under the name "Chinese Taipei," Taiwan trailed 5-4 with two outs and all bases loaded at the bottom of the sixth to level the score and take the game to the extra inning, where Venezuela scored five in the top of the seventh.
Taiwan only managed to score three runs in the seventh inning, conceding the game 10-8 to Venezuela in front of over 2,100 fans at Tainan's Asia-Pacific International Baseball Stadium.
The defending world champions, Taiwan, which won the title in 2019, will next face Mexico on Sunday.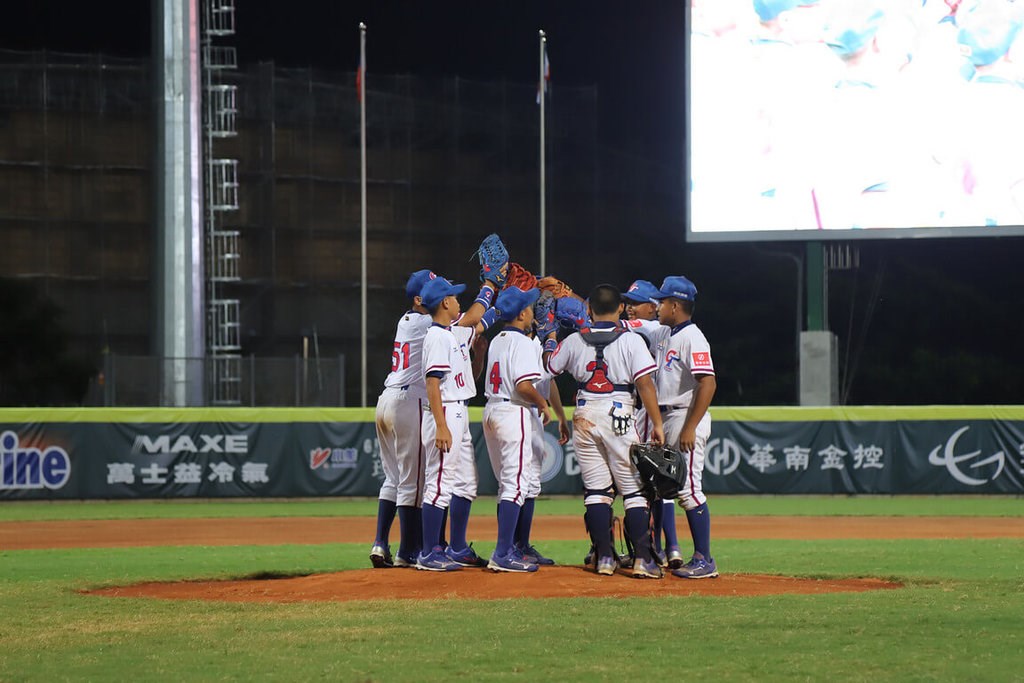 At the start of Saturday's game, Taiwan earned an early lead with runs scored in the first and third innings, but Venezuela tied the game in the fourth on a home run to the deep right center by left fielder David Vabalas, scoring 2 RBI, including giving teammate Jose Ramos a free ride to the home plate.
Venezuelan catcher Salomon Millan gave his country a 5-2 lead by slugging out a three-run homer at the top of the fifth.
In the bottom of the same inning, Taiwan's Gao Pin-han (高品瀚) singled to left field by sending Wu Sheng-zhi (吳聖智) to the home plate and Chuang Po-yuan (莊博淵) to third. From there, Ou Tzu-chiao (歐子喬) grounded out 1-3, while Chuang scored to trail Venezuela 5-4.
With all bases loaded, in the bottom of the sixth, Chuang walked, making Chien Shao-hsiang (簡紹翔) score, hence taking the game to the seventh inning.
With the latest defeat, Taiwan ended the second day of the tournament with a 1-1 record after it thrilled the home crowd with a nail-biting 4-3 comeback win against Panama on Friday.
Now in its sixth edition, the 2022 WBSC U-12 Baseball World Cup has 11 teams competing in two groups in the opening round, held July 29 to Aug. 3, before each group's top three finishers advance to the super round.
The remaining teams will compete in the placement round, which is also played during the same dates of the super round between Aug. 4-6.
The top two finishers of the super round will compete for the U-12 World title on Aug. 7, while the number three and four place teams will play for the bronze medal on the same day.
In addition to Taiwan, Venezuela, and Panama, the other teams in the same group are Mexico, Italy, and South Africa. The teams in the other group are Japan, South Korea, the United States, Czech Republic, and Dominican Republic.