Taiwan badminton ace Tai Tzu-ying wins Thailand Open title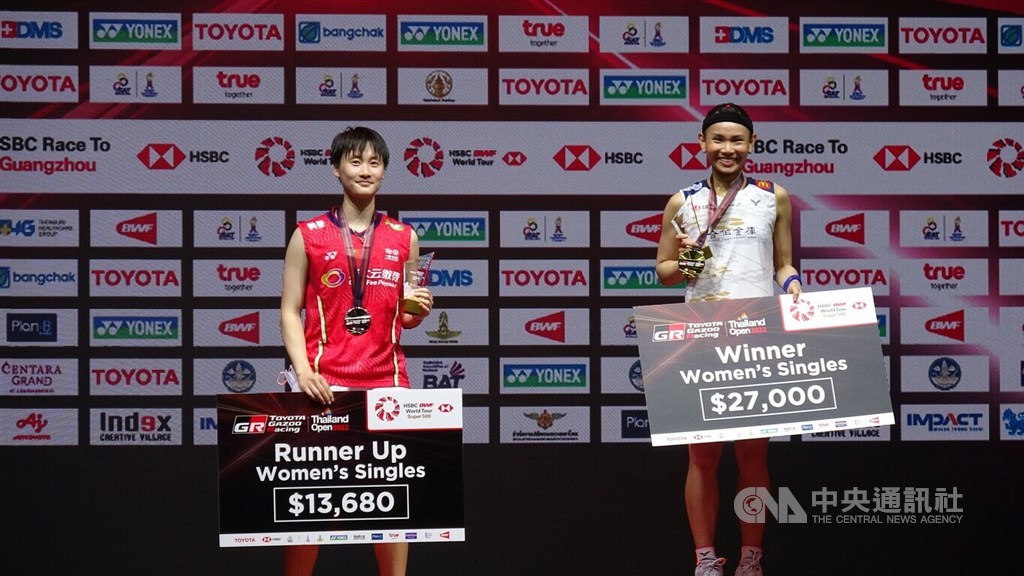 Bangkok, May 22 (CNA) Taiwanese badminton ace Tai Tzu-ying (戴資穎) triumphed in the final of women's singles at the Thailand Open Sunday, defeating Olympic champion Chen Yufei (陳雨菲) of China 21-15, 17-21, 21-12.
In a rematch of the 2020 Tokyo Olympics women's singles finals, Tai, the tournament's top seed, took an hour and two minutes to overcome World No. 2 Chen at Bangkok's Impact Arena and claim her first title of the year.
With the win, Tai extended her head-to-head advantage to 16-4 over Chen, to whom she lost in the Tokyo in a marathon 81-minute, three-game barn burner.
In an interview with CNA after the match, Tai said that making fewer errors had been key to her victory.
"It was not easy to attack on the offense, and Chen Yufei's defense put a lot of pressure on my running," Tai said.
"As long as you make fewer mistakes, you will be better at playing, and if you make more mistakes, you will easily lose the game," Tai said.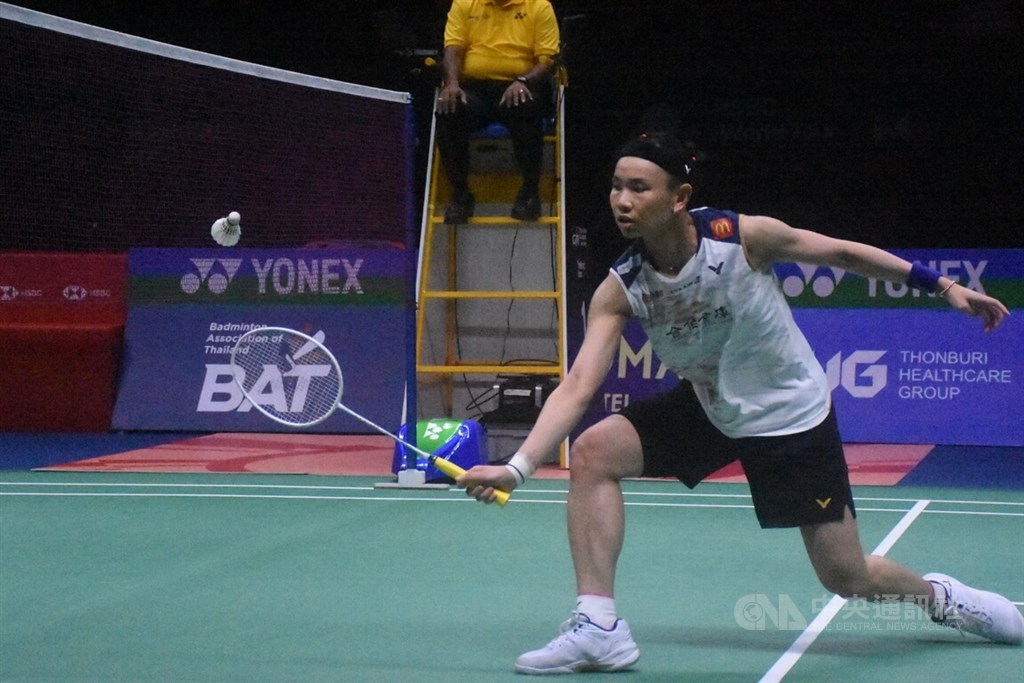 Tai reeled in seven consecutive points to build a 15-7 advantage in the first game, maintaining a comfortable cushion before clinching the opener 21-15.
In a heavily contested second game, Tai was down 17-10 before capturing six consecutive points to reduce the deficit to 17-16. However, Chen eventually triumphed 21-17 to force the match into a decisive rubber.
In the third game, Tai scored seven consecutive points to build up an 11-4 lead, and, after changing sides climbed ahead 19-12. She then executed a perfectly timed drop shot to reach championship point.
Staying on the front foot, Tai went into full attack mode, securing the title after sending two consecutive smashes down the line, the second a deke that left a flat-footed Chen on the floor.
The win puts some gloss on what has been a less-than-stellar 2022 for Tai, who bowed out in the last 16 at the German Open in mid-March, finished third at the All-England Championships the same month, and lost to current World No. 1 Akane Yamaguchi at the Uber Cup team tournament last week.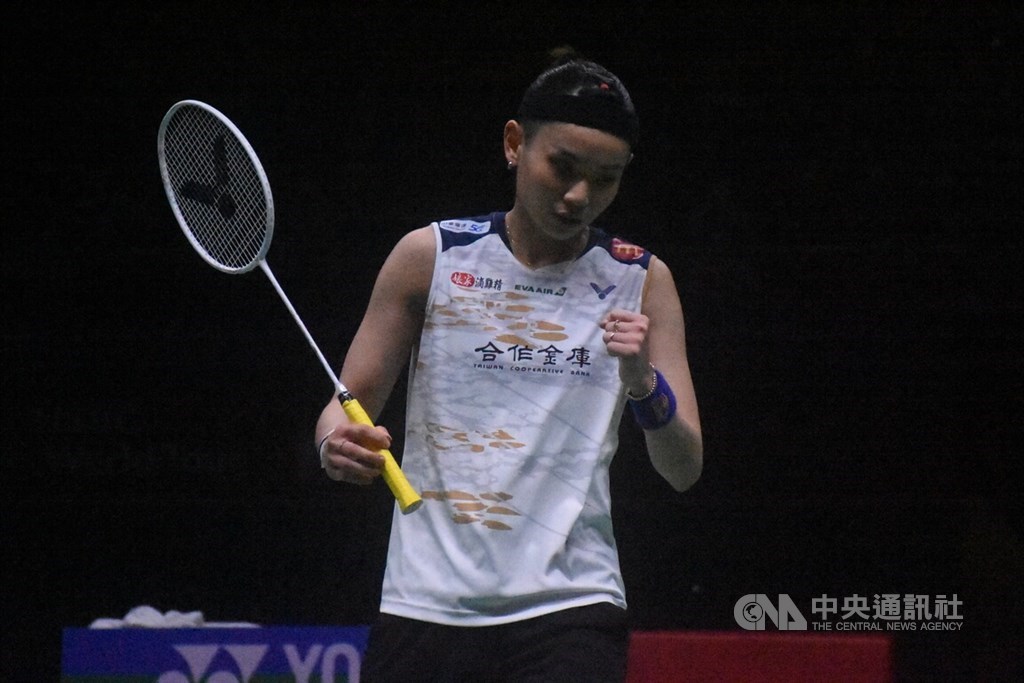 In Thailand, Tai started off her campaign by defeating Julie Dawall Jakobsen of Denmark 18-21, 21-9, 21-5 Wednesday, before sweeping past Ruselli Hartawan of Indonesia 21-15, 21-14 Thursday, and overcoming He Bingjiao (何冰嬌) of China 21-10, 14-21, 21-18 Friday.
She then later reached the women's singles finals after winning 10-21, 21-13, 21-19 against Ratchanok Intanon of Thailand in the semifinals Saturday.
Tai was named the BWF Female Player of the Year in December 2021, in recognition of an outstanding season that saw her clinch silver both at the World Championships and the Summer Olympics.