Hsinchu Jko Lioneers' Sim Bhullar wins P. LEAGUE+ April MVP honors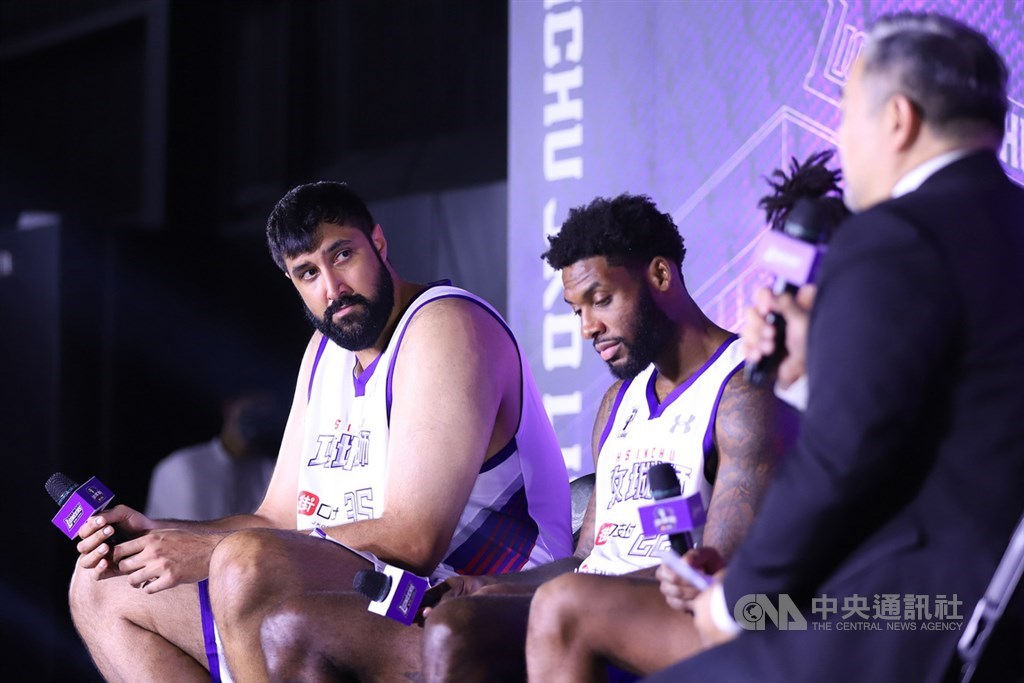 Taipei, May 12 (CNA) The P. LEAGUE+ pro basketball league has named Hsinchu Jko Lioneers center Sim Bhullar the league's MVP for the month of April.
The 226 cm-tall Canadian averaged 27.1 points, 20.1 rebounds, and 2.3 blocks per game during April, including a herculean outing of 50 points and 32 rebounds in a 123-116 win in an away game against the New Taipei Kings at Xinzhuang Gymnasium.
Currently leading the season standings in both points and rebounds, with an average of 26.2 and 20.6, respectively, Bhullar's prolific performances have secured a 6-1 record for the Lioneers for April as well as top spot in the six-team rankings.
Bhullar's explosive play in the paint makes it difficult for him to be guarded, while his performance also gives confidence to the rest of the team, the P. LEAGUE+ said in a statement.
Prior to joining the Lioneers for the second season of the P. LEAGUE+, Bhullar played for the Yulon Luxgen Dinos in 2020 and the Dacin Tigers from 2017-2018 in Taiwan's semi-professional Super Basketball League.
He also played for the Guangxi Rhino in the Chinese National Basketball League in China in 2017.
Prior to playing basketball in Asia, Bhullar was also the first basketball player of Indian heritage to step onto the hardwood in an NBA game when he played for the Sacramento Kings in 2015.
Meanwhile back at the P. LEAGUE+, the Lioneers, which hold a 17-10 card, will face the Formosa Taishin Dreamers in an away game Friday at Intercontinental Basketball Stadium in Taichung.
The Dreamers are currently in joint second in the league rankings with the Taipei Fubon Braves and just 0.5 games back the league-leading Lioneers.