Hurdler Hsu Le wins Taiwan's first gold at Brazil Deaflympics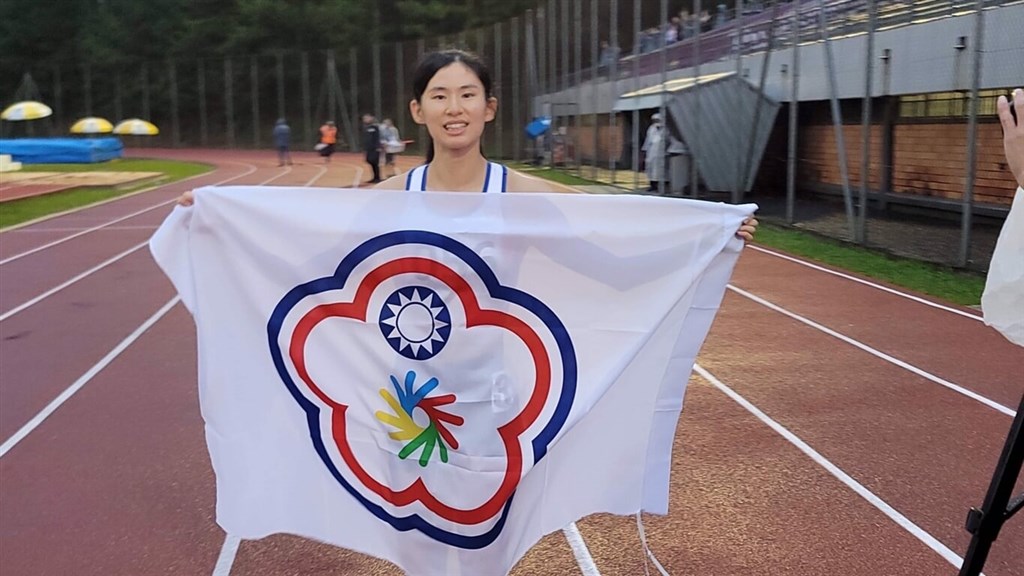 Taipei, May 11 (CNA) Taiwanese Hsu Le (許樂) won the women's 100-meter hurdles at the Summer Deaflympics in Brazil on Tuesday, snagging Taiwan's first gold medal at this year's games.
The 19-year-old hurdler clocked 13.91 seconds, smashing the Deaflympics record of 14.20 seconds for that event.
Prior to her win at the 24th Summer Deaflympics, Hsu had broken the world deaf record in the women's 100m hurdles, with a time of 13.19 seconds, at the biennial National Athletics Championships in New Taipei in 2020.
The Deaflympics in Caxias do Sul, Brazil, is Hsu's first international competition. On Sunday, she won a bronze medal in the women's 100m sprint, clocking 12.31 seconds. She is also scheduled to compete in the women's 200m dash.
In the men's Deaflympiad competitions, Taiwan's Chen Chung-yu (陳重宇) and Hsu An-yi (許安誼) on Tuesday won silver in the men's pole jump and the women's javelin, respectively.
As of Wednesday, Taiwan was in 17th place in the Summer Deaflympics, with a total medal count of 10 -- one gold, four silver and five bronze -- and was fourth among the competing Asian countries, behind Japan, South Korea and India.
Meanwhile, the Sports Administration said Wednesday that 14 members of Taiwan's Deaflympics delegation have been confirmed to have COVID-19.
Another five members of the delegation have obtained positive COVID-19 rapid test results and are awaiting the results of PCR tests, the agency said.
The Taiwanese delegation to the Brazil Summer Deaflympics comprises 79 members, 39 of whom are athletes.
The delegation was scheduled to return to Taiwan on May 17 but will now remain in Brazil so that the COVID-19 infected persons could be treated, according to the Sports Administration.