P. LEAGUE+ & T1 LEAGUE
/
Taiwan's New Taipei DEA ease past Tainan GhostHawks, breaking standings tie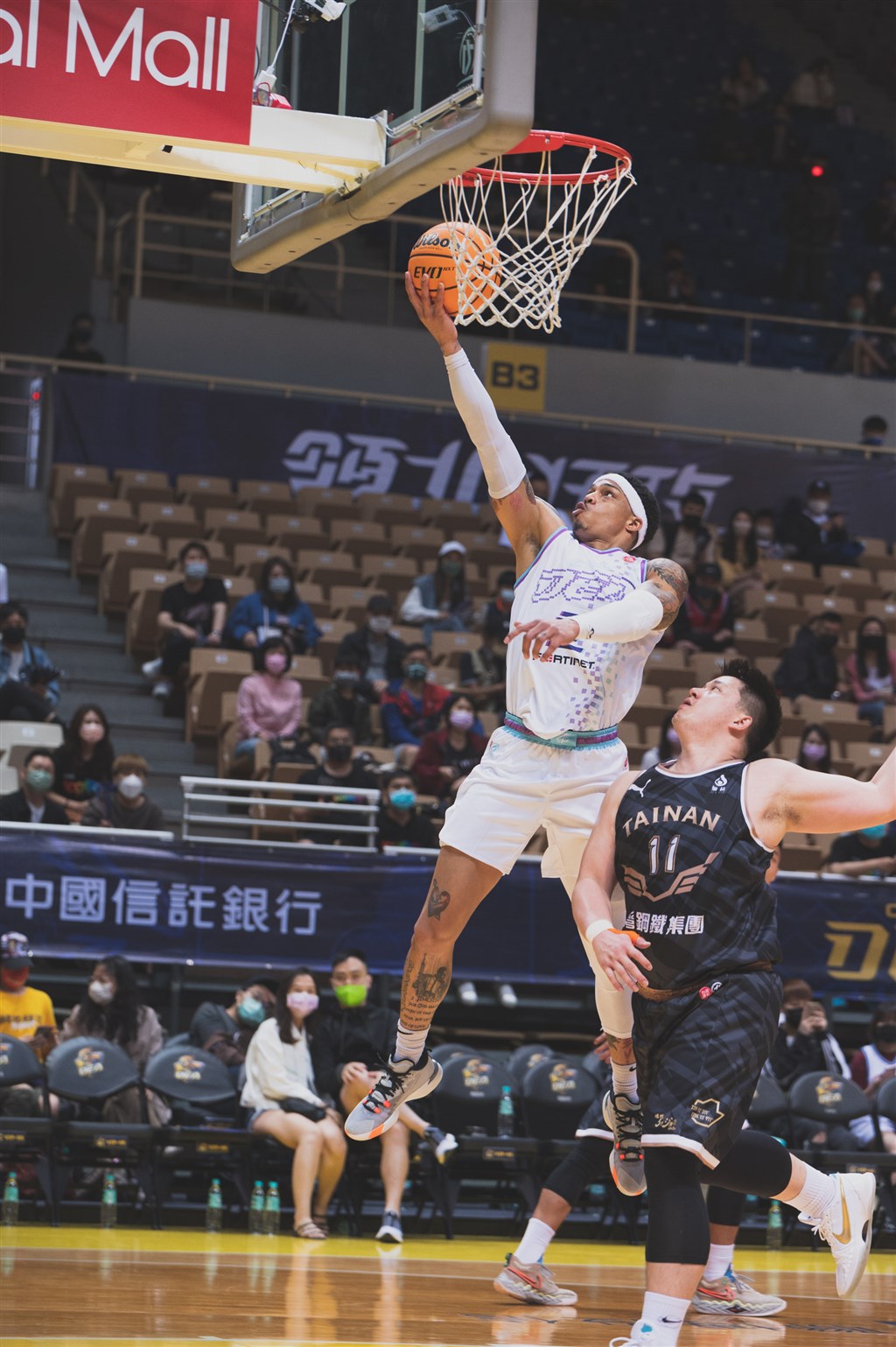 Taipei, May 1 (CNA) The New Taipei CTBC DEA eased past the Tainan TSG GhostHawks 133-101 on Saturday to remain in third spot, pushing down the TaiwanBeer HeroBears from a tie in Taiwan's professional basketball T1 LEAGUE rankings.
The win allowed the DEA to remain in third place with a 16-12 card and dropped the HeroBears, which carry a 15-12 record, to fourth place, while the GhostHawks are in last place in the six-team league rankings for having won only six games out of 29 so far this season.
At the postgame press conference, DEA head coach Lee Yi-hua(李逸驊) said before the game that he was concerned about rebounds because of the relatively shorter height of his team's members.
"If we can beat the opponent in rebounds, or even tie with them in the rebounds count, then our chances of winning today will be very high and it turned out our rebound count was better than our opponent's, so, it was an easy win for us," Lee said.
The DEA grabbed a total of 51 rebounds, while the GhostHawks clinched 46.
The New Taipei team also led for most of the game, already leading by double digits 62-52 at half time, before firing up in the second half to widen the score to 133-101 at the final buzzer at Xinzhuang Gymnasium.
DEA center Kevin Allen led his team with a double-double of 26 points and 12 rebounds, while DEA point guards Avery Scharer and Lin Wei-han (林韋翰) posted 11 points and 11 assists, and 11 points and 10 assists, respectively.
Braves beat Pilots
In Taiwan's other pro basketball P. LEAGUE+, the Taipei Fubon Braves defeated the Taoyuan Pilots 86-80 at Taoyuan Arena on Saturday.
The Braves, which now carry a 16-10 card, tied with the Hsinchu JkoLioneers in second place, trailing just 0.5 games behind the Formosa Taishin Dreamers in the six-team league rankings. The Pilots are in last place in the rankings, having only won seven games out of 26 in the season so far.
Pilots guard Lu Chun-hsiang (盧峻翔) led all scorers with 28 points, while Braves guard Jet Chang (張宗憲) led his team with 22 points.
Steelers stun the Kings
Also on Saturday, the Kaohsiung Steelers stunned the visiting New Taipei Kings with a 100-80 win at Kaohsiung Fengshan Stadium.
The Kings collected their fifth consecutive loss, dropping to fourth place in the six-team rankings with a 15-11 record. The Steelers rank at fifth place with an 8-19 card.
Steelers forward and former NBA No. 1 overall pick Anthony Bennett starred for the home team with 28 points and 20 rebounds, while Kings forward Yang Chin-min (楊敬敏) answered with 24 points and four rebounds.
The Steelers also led the rebound count with 59 rebounds, 20 more than the 39 grabbed by the Kings.
View All