Taiwan Beer Herobears buzzer beater the right call: T1 LEAGUE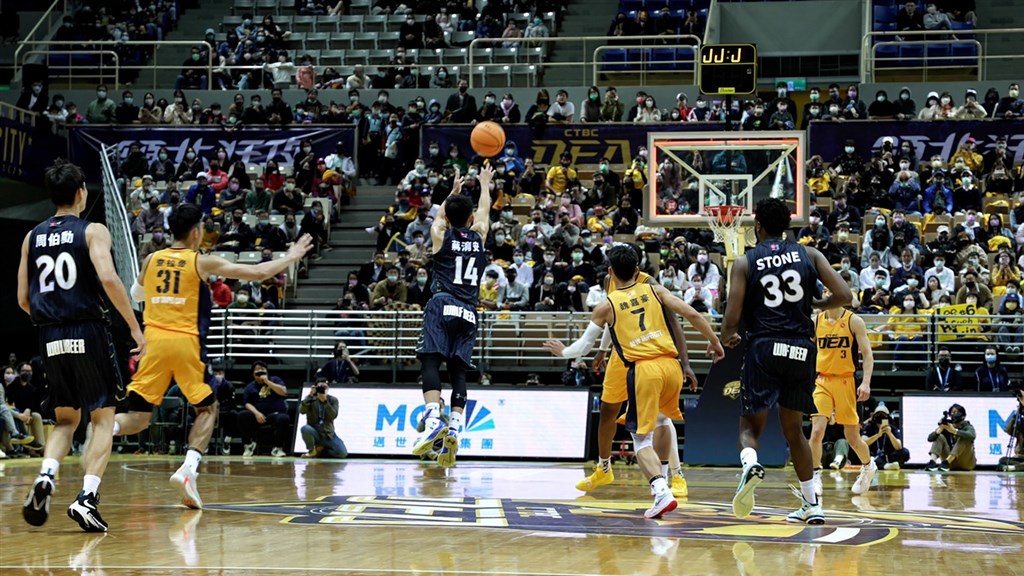 Taipei, Dec. 7 (CNA) A stunning half-court shot made by Taiwan Beer Herobears captain Chiang Yu-an (蔣淯安) at the end of overtime to defeat the CTBC DEA on Saturday night did in fact beat the buzzer, the new T1 LEAGUE said Monday in dealing with its first controversy.
With his team down by two and the game clock about to hit zero, Chiang launched a halfcourt shot that banked in off the glass. The referees ruled that Chiang got the shot off in time, giving the Herobears a 95-94 win at the Xinzhuang Gymnasium in New Taipei.
After the game Saturday, DEA head coach Lee Yi-Hua (李逸驊) said his club would contest the ruling.
"After looking at videos, we saw that the shot was taken after time expired, so we've formally submitted an appeal to the league to review it," Lee said.
In a statement Monday, the T1 LEAGUE said a technical committee meeting was held to review the shot from different angles using the league's real-time playback system and other footage from broadcasters.
There was no evidence that countered the original ruling, and the shot was properly counted, the league said, confirming the Herobears' victory.
It was their first win of the season after losing their opener, 107-106, to the Kaohsiung Aquas.
The Taipei-based Herobears led 52-39 at the end of the first half before the DEA rallied to tie the game at 80-80 at the end of regulation and send the game into overtime.
The Herobears' American center Diamond Stone posted a double-double of 17 rebounds and 26 points, and Chiang contributed eight rebounds, five assists, and 25 points.
The six-team T1 LEAGUE, in its first year, is one of two pro basketball leagues in Taiwan. The other is the P.LEAGUE+, which is now in its second year and also has six teams.