Taiwan's Wang and Lee eliminated from Denmark Open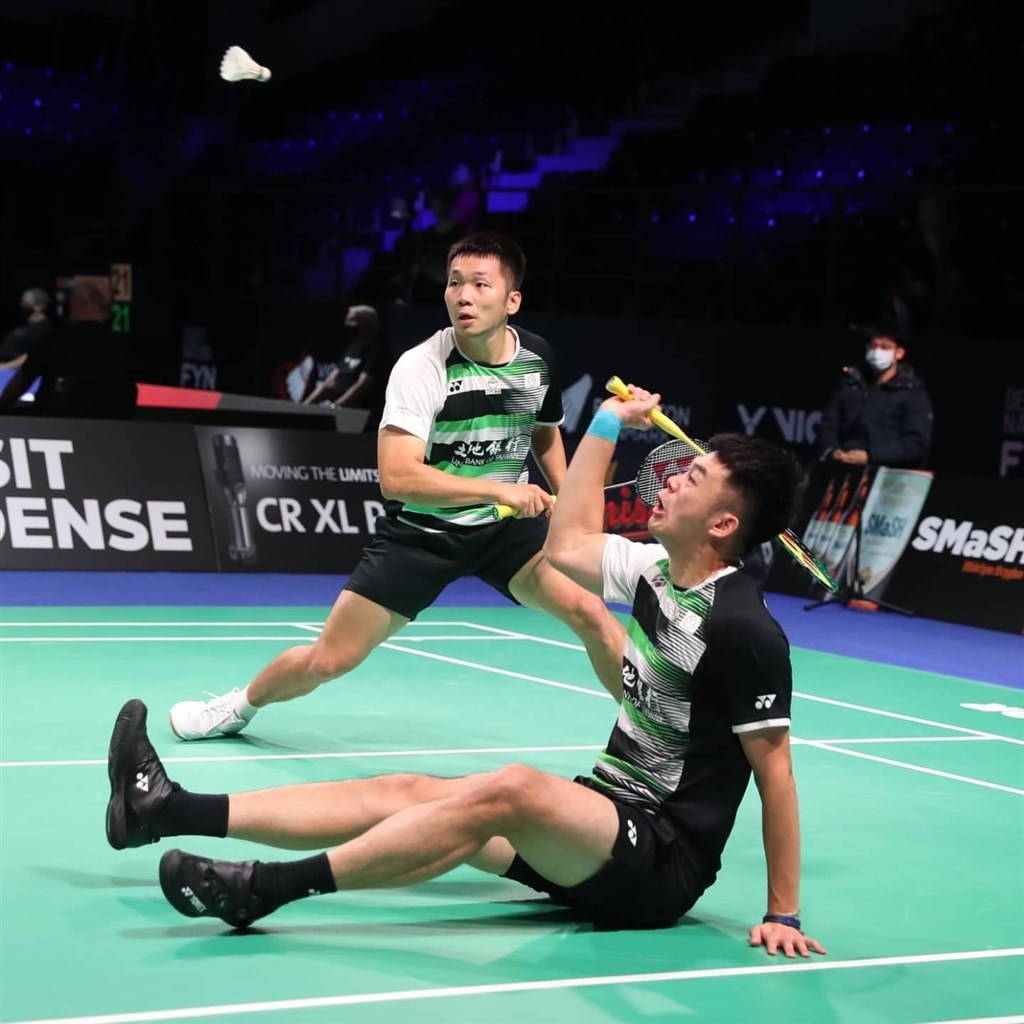 Taipei, Oct. 21 (CNA) Taiwan badminton men's doubles duo Wang Chi-lin (王齊麟) and Lee Yang (李洋) suffered a formidable defeat against Japan to crash out of the Denmark Open Thursday.
After losing a close 21-19 in the first game, the reigning Olympic champions were defeated 21-17 in the second game against Japan's Takuro Hoki and Yugo Kobayashi in a second-round match that lasted only 40 minutes at Odense Sports Park.
The third seeded Wang and Lee found the equalizer 10-10 in the second game before Hoki and Kobayashi reeled off six successive points carefully and strategically placing their smashes to speed ahead 16-10.
From there on, the Japanese confidently set the pace, eliminating the Taiwanese pair from the tournament.
In their previous matchup at the 2020 Badminton Asia Team Championship, Wang and Lee edged out the Japanese pair in a close three-game contest.
Prior to the latest match, Wang and Lee had swept Malaysia's Goh V Shem and Low Juan Shen 21-14, 21-18 in just 32 minutes in the first round on Wednesday.
The Denmark Open Super 1000 tournament, held Oct. 19-24, carries a total purse of US$850,000.