OLYMPICS
/
Huang Hsiao-wen wins Taiwan's first Olympic medal in boxing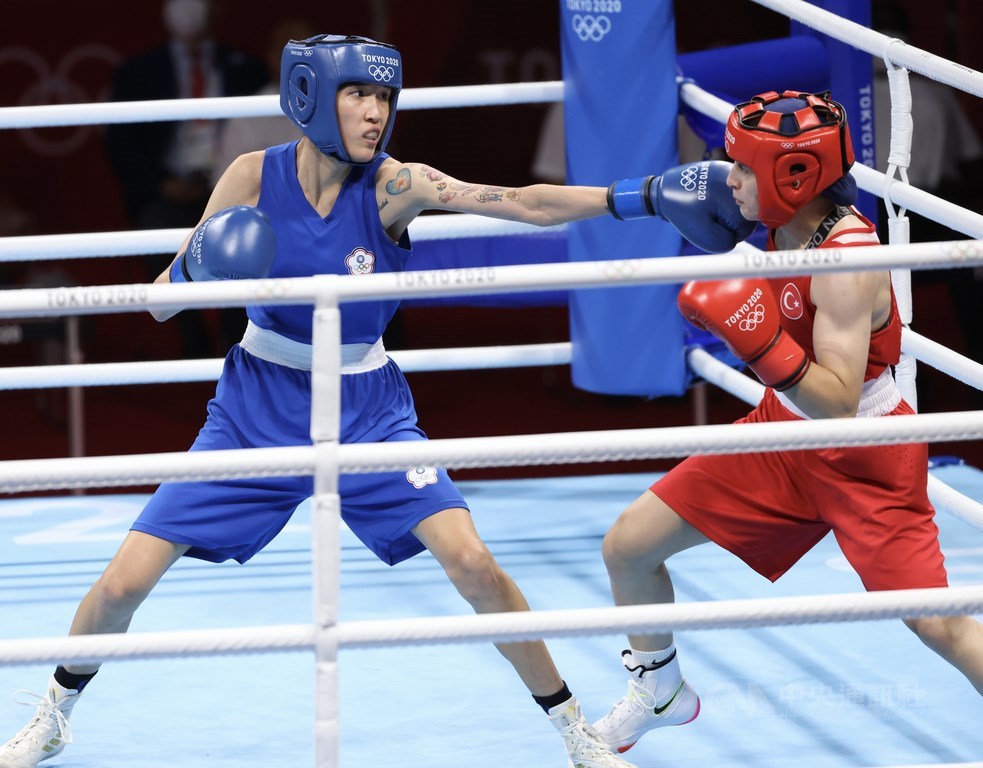 Taipei, Aug. 4 (CNA) Taiwanese boxer Huang Hsiao-wen (黃筱雯) won a bronze medal in the flyweight category at the Tokyo Olympics on Wednesday, the first medal Taiwan has ever won in the sport, after falling to world No. 2 Buse Naz Cakiroglu of Turkey in a semifinal bout.
Huang, who is competing at the Olympics for the first time, lost to Cakiroglu by a unanimous 5-0 decision.
Despite the defeat, she won a bronze medal because the two boxers defeated in each weight class' semifinal bouts at the Olympics are awarded bronze medals, unlike in other Olympic sports where losing semifinalists vie for a single medal in a bronze medal match.
As of Wednesday, Taiwan has won 11 medals -- two gold, four silver and five bronze -- at the Tokyo Games, its highest number ever.
View All